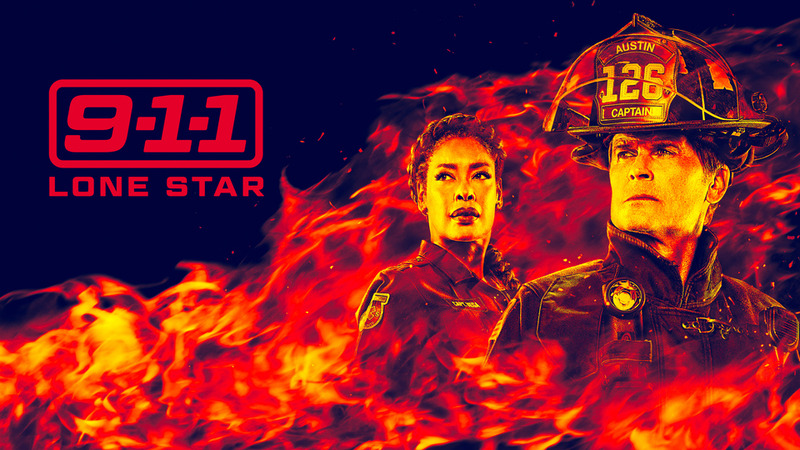 This episode of 911: Lone Star, "One Day," was an emotional rollercoaster. Or maybe it's best described as one of those water rides where there are five solid minutes of build-up that leaves you soaked for hours once you hit the bottom. That's really what it felt like.
Let me say this now so I can talk about Tommy, Grace, and Judd as much as possible.
Owen and his (now former!) doctor were sweet, and if we're being honest, this woman is the only person so far with whom he actually has chemistry. She seems to have a good head on her shoulders, which she'll need if she's dealing with Owen. Sorry – dating Owen.
Maybe once Owen spends some time with someone he enjoys, he'll calm down a little bit.
[Bernie Sanders voice] I am once again talking about how good the 911: Lone Star writers are at writing episode-specific stories.
Man. You think the arsonist storyline is interesting and then you watch a fairly new character grieve and it's arson where?
Starting at the beginning, we see Tommy basically calling her own husband's time of death, and we see her flip back into what she thinks is normal for her.
Paramedic Tommy, then Mom Tommy, then Wife Tommy. While she seems empty, devoid of the "normal" reactions you should have upon discovering your husband's dead body – I think it's quite the opposite.
Tommy is feeling too much. She and her team were almost blown up, she thought someone she trusted was a killer, and then Carlos and TK's apartment burned down. For anyone, that's a lot. But then coming home to your husband gone, beyond saving?
So Tommy handles it like Tommy handles a lot of things: by becoming Paramedic Tommy. She takes herself completely out of her role as wife and does this so deeply that once she's at the end of George's journey, she doesn't know what to do with herself.
When she first meets George (Greg Grunberg - Alias), she's annoyed, and rightly so. Then, though, she goes even further and attaches herself to him. Because people are what she's best at. Talking to them. Understanding them. Humanizing them.
As everything is up in the air in Tommy's life, she meets George, and the problem he describes has a seemingly simple solution. Tommy sees this and thinks, "I can control this. I can allow this man to say goodbye to his loved one in place of me not getting to say it." It is absolutely heartbreaking.
Tommy has been in hostage and SWAT situations before. She knows how this goes – and still, she sits back and lets George have his last moments with his son.
Then, though, the unthinkable happens: George's son, who's been in a vegetative state for two weeks, wakes up. And Tommy is forced to witness George get the miracle she was searching for.
It's in this moment, and only now, that Tommy breaks. She realizes she's spent an entire day trying subconsciously to bring Charles back despite knowing in her heart and soul it won't happen.
Thankfully, Owen is there to help her. He's not there to take over, or make it about him, or pressure her into talking. He simply lets her lean on him for as long as she needs. This is who Owen really is. Not the scene-stealer (which I don't mean in a good way) that the writers are trying to make him.
While Tommy is desperately trying to dissociate, Grace and Judd take the girls after school, and it's kind of off-topic, but Grace and Judd are going to be fantastic parents.
Anywho, the second Tommy gets on the phone with Grace, Grace knows something is up. The scene where Grace and Judd put together what happened and listen to the 911 call is one of the best of the episode – if not the season.
The two of them are clearly also facing head-on the death of a friend – a brother – to them while they have his children in their living room.
This episode showed us, truly, that Tommy, Grace, Charles, and Judd were each other's soulmates. Especially when we count the parallel of both Grace and Judd begins, and Tommy begins ending with the same scene from different perspectives.
Something else I want to touch on briefly is something I saw after the episode.
Gina Torres spoke to TVLine
about "defending" Tommy's reaction. I know neither of them meant anything bad by using this phrasing, but it made me think about some things.
Why must a woman defend her reaction to her spouse dying, but men get three movie arcs and they're called badass for the same thing?
If a man reacted the way Tommy did, nobody would question it. Men are allowed to show emotions, while, with women, we expect it. And because we expect it, we're hostile when we don't get it.
Overall, this episode became one of the best of the series in under 50 minutes. Between Gina Torres' acting and writing that fits the characters so well, it made for a truly fantastic episode of 911: Lone Star.
What did you think of the episode? Were you emotional watching it? What was your favorite part? Did you enjoy the focus on Tommy, Grace, and Judd? Let me know in the comments below!