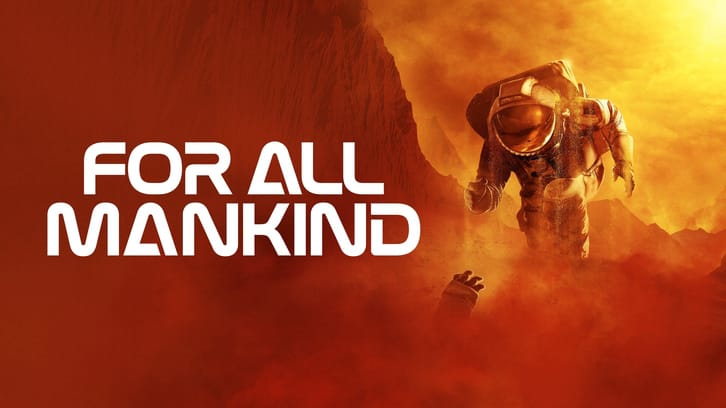 Note: at the time of writing, I haven't watched Pathfinder, out today on AppleTV+ yet. Save your spoilers for that episode for tomorrow's review.

Escalation has been one of the main themes of For All Mankind, and the space race in general. The whole idea of the show was "what if the space race never stopped?" and war on the moon feels only the natural end-point for this show especially given how dark it's been this season; a far cry from the happy-go lucky Neil Armstrong marching out to Do Your Thing of the early first season. This season; we're in the thick of things, it's gritty, it's depressing, and it isn't very fun for our characters – but that's where the best drama comes from.

The Russians have moved in on American soil and kicked them out. The President is very much of the belief in that if the Americans let the Russians have the mine, not only will they lose valuable resources, but they'll also set back their reputation by decades with the Russians who will see this as proof that they can just take anything the Russians have. Furthermore; to make matters worse, Ed's friend that he let into the early Jamestown after the death of his son has planted a ticking time bomb: a series of spy networks that give the Russians intel on everything that the Americans have been up to for several years. It's a huge shock, and Ed comes to grips with this guilt even further. It's his fault, and NASA are in big trouble.

Their solution to militarising the moon comes from the Armageddon school of thought, it's going to be hard to train astronauts to carry weapons so why not train the navy to be astronauts? It's a plot that almost signals a new direction – away from the pacifying missions of NASA and the ideals of space being a weapons-free zone, into a major incident waiting to happen on a completely different scale. Ed and Karen's daughter wanting to go to join the navy is something that is surely going to be brought up further down the line, and I reckon, just as with Aledia coming back to NASA (after much coaxing from Molly and her now ex-boyfriend), the next generation of recruits is already starting to take shape before our eyes. For All Mankind has been slowly planting its seeds for a while now; and three episodes in, they're slowly starting to grow.

One of the emotional high points of this episode was with the Baldwins as they came to terms with the loss of their son Shane. It's a terrific tour de force of acting with Joel Kinnerman and Shantel VanSanten bring their a-games to the table here; a raw display of vulnerability as they come to terms with what they've lost. The helplessness that Ed felt learning about the death of his son whilst literally being on another planet is amplified tenfold in his anger, and eventually he come terms with granting the a-okay for his daughter. It's one of the show's finest moments thus so far, and For All Mankind puts its characters through hell with rewarding results.

The Gordo arc continues to trek on – I haven't been the biggest fan of it this season, and now Tracy and Gordo are now on the verge of falling out: Gordo's tired of having Tracy come back to his place every time she wants a favour. Tracy raises a very valid – and correct – point in turn to Ed about Gordo being in no way ready for another mission to space, but gets brushed aside easily. The competition is there – and the race to be on the moon is turned personal.

For All Mankind has very much set its sights on getting every character back to where they were at the end of Season 1, but they're very much in different places this time out and not all of them are going to be able to make the same decisions. It's hard to imagine Gordo or even Danielle coping well with the training again, and Tracy might struggle too. It isn't going to be an easy battle, competition will be fierce, and the stakes are turning out to be higher than ever. Whisper it carefully, but after a turbulent first couple of episodes, much like with the first season, everything seems to be slowly coming together.

A new episode of For All Mankind is available to stream now on AppleTV+.