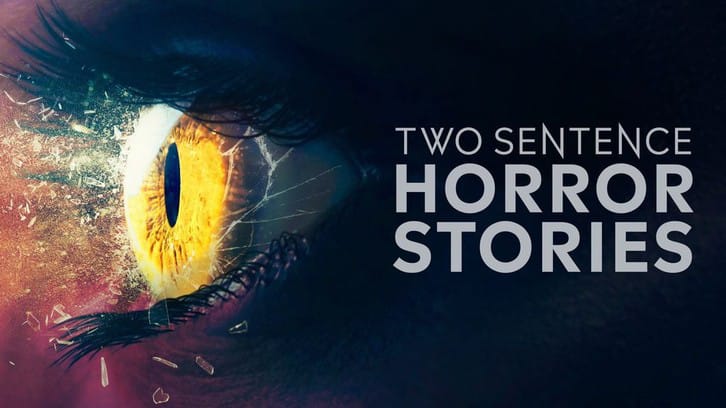 As always, please don't read without having viewed the episode first.

There WILL BE SPOILERS!
Episode 9: Ibeji
Two Sentence Horror Stories
begins its two-episode season 2 finale with a strong penultimate story directed by Episode 2x07, "Essence,"'s director, Bola Ogun, set in hospice care. First, we meet two Nigerian-American sisters, Eneh (Martyne Musau) and Adaora (Nicole Nwokolo). Eneh is an aspiring nurse who is forced to watch over Adaora in hospice care after she has a stroke and is labeled a "vegetable," by the medical experts.
This being
TSHS
, the hospice is, of course, being stalked by a monster who is literally draining the life blood out of the place. Also, since this is
TSHS
, the real villain is the health care system that overlooks care for black women. Who will prevail? Sadly, this was a strong episode that I felt could've been stronger had the 20 minute running time had increased a tad. I felt the monster seemed tacked-on and the costume the actor wore wasn't as effective as I had hoped. I was more interested in the sisterly relationship between the two leads and the criticism of hospice care. Still, the twist ending felt effective and was difficult to predict, even though the abrupt time jump wasn't needed as much as the once in "Essence" was. As usual, the technical aspects of the episode were up to code.
Episode 10: Manifest Destiny
The season finale begins with what I consider to be TSHS' most ambitious premise yet: whitewashed historical recreations. This episode was directed by Kimani Ray Smith, who also directed the season premiere, "Bagman." Like :Ibeji," I felt the 20 minute running time sort of worked against the story here. Here, Trickster's Joel Oulette plays Jeremy, a young man of indigenous ancestry who is running sound for a historical podcast. This podcast is hosted by Rosalie (The Haunting of Bly Manor's Christie Burke) and they are interviewing the performers of a historical re-creation site where a young pilgrim woman, Claire (Imaginary Mary's Matreya Scarrwener), portrays a Pocahontas-like event.
Of course, it turns out that what is being portrayed for the tourists isn't exactly what historically happened. It was actually much bloodier and not nearly as politically correct as the racist Sheriff Stone (Steve Bacic, recently of Virgin River) basically slaughtered all of the Native people he could get his bloody hands on. After scraping his hand against Sheriff Stone's grave, Jeremy accidently sets into motion the evil spirits of the past to possess the dedicated performers so they can continue their racist, murdering deeds in the present day. Yes, you can insert your own allusions to HBO's Westworld series.
The technical qualities of this story worked for me very well, but I actually wanted to see more of the story since a serious mythology could have been developed here more. The ending was felt a little corny, like Under the Dome-lite, which I could've lived without. Perhaps the short running time might have been for the best, after all. Still, the backstory and allegorical content fascinated me more than almost any other episode this season.
Based on these two final episodes, I am sure the next season of
Two Sentence Horror Stories
will expand its net and continue to thrill any viewer looking for quality horror with some good old-fashioned social justice allusions mixed in. To my surprise, the best
Twilight Zone
reboot may not be on a CBS streaming service after all.