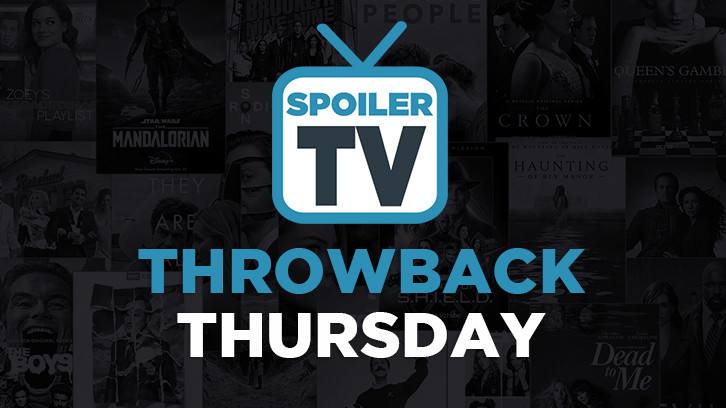 Throwback Thursday is a weekly article in which we look back at our favorite TV episodes from the past.
Ice, The X-Files season one episode of isolation, quarantine, despair, and death, hits different in these pandemic times. It hits even worse if you recently read this article. Did The X-Files teach these scientists nothing? Anything in the Arctic or Antarctic ice should be left buried and untouched.
Ice is an episode that shows the real beginnings of Mulder and Scully's lifelong trust of one another. The distrust of others in the group starts early on, when Mulder and Scully meet up with Da Silva, Hodge, Murphy, and Bear at the hanger, and is only amplified by the isolation of the location. It is Mulder and Scully who come together when everything is falling apart. By the episode's end, it appears as though a big step has been taken in their relationship. A step of trust.
Ice didn't set out to delve into the complexities of mind-control and brain chemistry, but to play homage to a classic horror film, and to add layers to the burgeoning Mulder/Scully partnership. It's never been a secret that this episode was influenced by The Thing, the 1982 John Carpenter movie that contains some of the ickiest practical effects of all time. While The X-Files doesn't have the cool puppetry and body-horror effects of The Thing, there's one particular scene, involving poor Bear, that is uncomfortable to watch. More than anything, it's the makeshift surgery, with no anaesthetic and nothing but hope for the best, that will make the viewer squirm. Speaking of Bear, Jeff Kober as the doomed pilot might be one of the show's most underrated guest-stars of its entire run. The hints of aggression in the character can be seen from his first introduction at the hanger, and as the character unravels the aggressive side of his nature is heightened, making the small space inside the research facility seem even smaller. It is Bear's death, after the extraction of the parasite, that further intensifies the feelings of isolation. The team won't be able to leave until the weather clears and another plane can get through.
The duality of Mulder and Scully comes through strong in this episode. Not as much in contrasting beliefs in unexplained phenomena, although that is present, but in how to tackle the parasites. Scully wants to learn how to kill them, while Mulder isn't instantly convinced that's the right course of action. He's also not sure they're of this earth, and he has some decent proof to back that up early on.
It's an episode where there's tangible proof the parasite exists, so their contrasting sides come through in a different way. It's not about if it's real, but how it arrived, and how to solve the problem of its existence.
Part of Scully's refusal to believe Mulder's theory in this episode is not just because it's part of her character but is also drawn from the atmosphere of the situation. She doesn't just refuse to give any credence to his ideas but argues against his ideas with vehemence. Is it the isolation heightening their conflicting beliefs, or is she infected too?
The conflict aside, Scully appears more at home with the X-Files cases now. By having physical, tangible evidence that she can examine, Scully takes control of the investigation; up until this episode Mulder always seemed to be the lead.
Ice fast became a favorite episode for this xphile during season one's original run, and to this day the atmosphere hasn't dissipated. If anything, it's more difficult to watch now. It hits different; it hits harder. It settles uncomfortably around you, the quarantine, the isolation, the emergence of a new virus/parasite to infect us all...
Random fact: Bear's plane is a New Zealand registered Cessna that was once a Mount Cook Airlines aircraft but now appears to reside in Whakatane. The stock footage is likely of the plane flying through NZ's Southern Alps.
COVID: Lockdown has been rough. But at least we weren't sharing a space with this group, an infected dog, and some alien worms, I suppose.
One final thing: it's been almost thirty years and I still can't pinpoint the moment Da Silva was infected. She touches a lot of things – door handles, the dog, evidence – without gloves, but so do a lot of the team. Any insights?