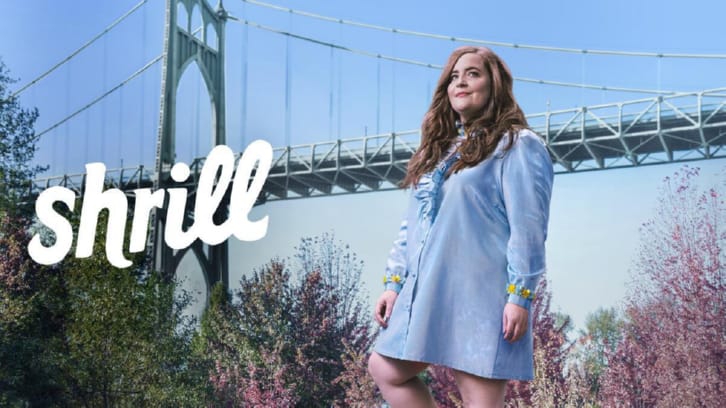 ---
---
---
S3 Episode 308 '308'
The Thorn staff hears rumors that the paper has been sold. Annie crosses a boundary with Will and puts their relationship in jeopardy, while Fran and Emily have a serious fight. Fran and Annie lean on each other and wonder about their future.
S3 Episode 307 '307'
Annie, Will, Fran and Emily spend a weekend at the Oregon coast, and Annie and Fran reminisce about the early days of their friendship.
S3 Episode 306 '306'
Annie tries to make amends for getting cancelled, while Gabe forces her to write a profile of him to promote his new memoir. Annie reconnects with someone she initially wrote off. Fran visits Emily's parents' house for dinner and learns a big secret.
S3 Episode 305 '305'
Annie faces backlash over her separatist article, and realizes she might deserve it. Fran introduces Emily to Nigerian food, and her mother.
S3 Episode 304 '304'
For her first big investigative piece, Annie visits a separatist communtiy outside of Portland. But is she out of her depth? Fran and Emily make a sex tape. Annie tries to move things forward with Nick.
S3 Episode 303 '303'
Annie demands more hard-hitting assignments at the Thorn's annual creative retreat. Fran has trouble making friends at her new job. Annie, Fran, Ruthie, and Maureen have a girls' night out to help Annie get her mind off Nick.
S3 Episode 302 '302'
Amadi sets Annie up on a disastrous blind date. Fran is sick of working from home and takes a job at a salon. Bill and Vera make a big announcement about their future.
S3 Episode 301 '301'
A newly single Annie jumps back into the dating world with mixed results, and has a traumatic encounter at the doctor. Fran and Emily take their relationship to the next level. The Thorn faces serious cutbacks.
---
Season three of Shrill finds Annie (Aidy Bryant) energized by her breakup with dud boyfriend Ryan and her newfound momentum at work. Annie feels like everything is finally falling into place for her, but does she actually know how to get what she wants?
The series is executive produced by Ali Rushfield, who also serves as showrunner, Aidy Bryant, Lindy West, Rob Klein, Elizabeth Banks, Max Handelman, Lorne Michaels and Andrew Singer. The series is produced by Warner Bros. Television, Broadway Video, and Brownstone Productions. Warner Bros. Television serves as the international distributor.
CAST (series regulars):
Aidy Bryant (Annie)
Lolly Adefope (Fran)
Ian Owens (Amadi)
John Cameron Mitchell (Gabe)
---