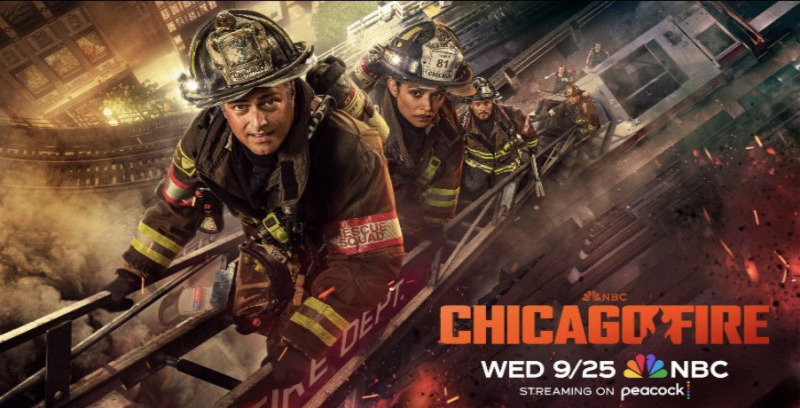 Chicago Fire is back with a fresh episode this Wednesday and I have a little bit to tease about My Lucky Day


For starters, we haven't had an episode like this in quite awhile, and if you have seen the preview for it, you kind of get the idea of what I mean by that. The offical synopsis says:
When Firehouse 51 is called to the scene of a dangerous blaze inside a 10-story storage unit, Herrmann and Cruz find themselves trapped inside a freight elevator with all communications cut off.
I normally don't include the synopsis when I do a preview, but this truly is the meat of the episode and it is very unique in how it plays out. The audience is put in the shoes of these characters as Cruz and Herrmann must battle what is going on in the elevator whilst helpless to do anything on the outside to help their 51 family. This type of episode also gives us time with Cruz and Herrmann who are usually on the periphery of a storyline rather than the main event, and they most definitley shine and remind us why we love the two of them so much.
Small Teasers
* If you are hoping for more movement on where certain ships stand, you might need to cool your heels. There is a small moment, but it may frustrate more than it fullfills.
* We learn a little more about Herrmann and Cindy the early years, and it is exactly what you'd want to hear if you were in the situation they are.
* Cruz starts the episode a little distracted but pulls it together quickly.
* A dearly departed character is mentioned.
That is it for me! Don't forget to tune in on Wednesday and drop your hopes for the episode below.