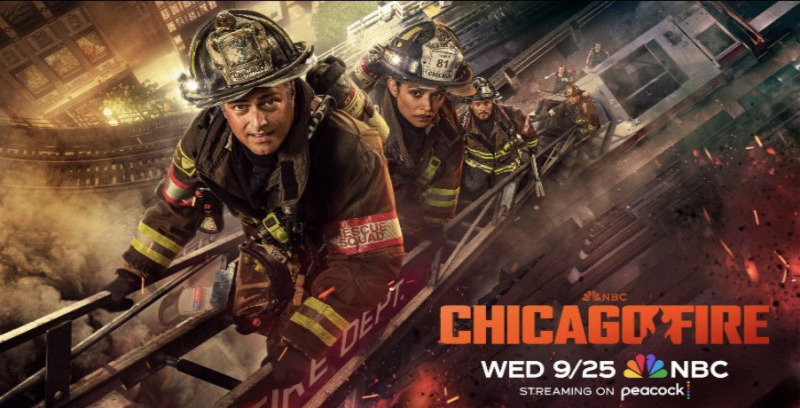 Hello Chicago Fire fans! Wednesday will be here before you know it, but if you simply cannot wait for some scoop on what to expect, you have come to the right place.... Read on for some teasers for the new episode!


After last week's bottle episode, we return to form with several running storylines throughout the hour. It is pretty much what you'd expect from an episode of
Chicago Fire,
and to be honest I was expecting this one to be pure filler. I was pleasantly surprised however that we move more stories along, albeit with a heavy dose of angst in all the departments you are thinking.
Now if you've seen the preview, you know that Gallo gets in some hot water with Casey and I was a bit nervous that they were doing a 180 on his character as we have seen in the past with certain firefighters who were not long for 51. I don't want to give away too much of how this plays out but I will say, you have to be patient with this storyline throughout the episode because there is one party you may be shaking your head at, but trust me, the lesson is worth it in the end.
Casey and Severide have some really good scenes together in this one, and while both of them are having lots of issues in the romance department, it is nice to be reminded of the friends they are. Now if you are tired of the shipping drama for our two main guys, avert your eyes and skip the the teasers at the end.....
I will say that I feel for all parties in the Brett/Casey, Kidd/Severide angst fest. These are good people who are all trying to do right by each other, no matter how frustrating it is to watch as an audience. If you are invested in any of these pairings.... hold on tight because the gambit of emotions will be felt throughout the entire episode, and that is about all I can divulge.
Teasers Tidbits:
* Brett and Mackey go on some weird calls and it helps to grow their new partnership.
* Cruz's big news from last week leads to funny side story that is
so
51.
* One character will make you want to reach through the TV and give the biggest hug to.
* Two new parts of the set are shown and it is long overdue in my opinion.
That is it for me, ddrop a comment below with your hopes for the episode!