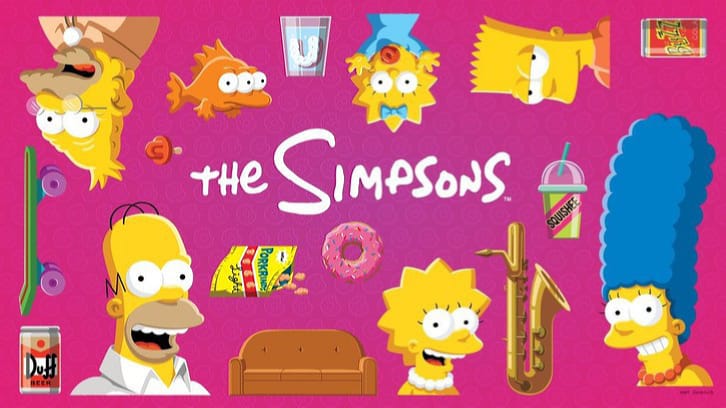 *NOTE – This review may contain spoilers.
"An emotionally satisfying ending - are you sure this is an American movie?"
It's our first day back since the holiday break and our favourite nerd Comic Book Guy is in for a wild transition as he plants the seeds of his future life as a parent. With his wife Kumiko desperately wanting children, his life turns upside down in this week's episode of 'The Simpsons'!
We're given a fun pairing as Kimiko and Comic Book Guy team up with Marge and Homer at Moe's quiz night, and it all goes up from there (depending on which character you ask).
This fresh group is something that probably should have been more consistent before this week's episode; Marge and Kimiko both play the role of the pretty can-probably-do-better wives that would never turn their backs on their husbands, whilst Homer and Comic Book Guy play the definitely-can't-do-better but always show up when needed (one more than the other). So, it makes perfect sense for the group to work, and what a joy it is when it does happen.
We get great banter between the men, and witty remarks from the women - all we're missing is a playdate with the children. Oh, about that...
On top of giving us this great bond, 'The Dad-Feelings Limited' delivers a great episode for Comic Book Guy's character, with his backstory perfectly explained in a witty and well-written half-hour of television.
We've known of Comic Book Guy as a sleazy, snide character that serves the purpose of occasional comic relief and to be an extra in crowd scenes, but this week we see a different side to him in his past.
Although it isn't the most exciting backstory, seeing that he is the way he is because of rejection from his father and humiliation amongst his classmates makes us want to root for him a little more than we usually do, which is pretty much not at all. For a recurring character, it's enough to make us care, and that's the purpose the show is going for.
This season 32 episode clever infiltrates the Comic Book Guy centric story with a moment for us to hear how Kimiko feels, after what feels like 31 seasons of radio silence and stereotypes. She married the man for love, so of course she'll want to experience something out of it other than micro aggressions. And finally, she gets that.
'The Simpsons' are famous for pop culture references, big and small. 'The Dad-Feelings Limited' (named after the film 'The Darjeeling Limited') features some great Wes Anderson references, with the majority of the third act being designed after the very film. For any Anderson fanatics, it'll be an episode to remember, and for anybody who isn't aware of his work, the script and character development will have you feeling the same way.
We also see our favourite parents Homer and Marge switch places with the childless couple in a very trope-y situation. Like many movie couples, the former are caught in a "locked away with your love interest" arc (i.e. Wes Anderson's 'Moonrise Kingdom'), whilst Comic Book Guy and Kimiko are thrown in the deep-end with children, much like many child-hating movie characters (i.e. any movie starring The Rock).
'The Dad-Feelings Limited' is a great episode with funny references and a very well-written story arc for Comic Book Guy. It finally allows us to actually care for him beyond his one-liners, which is a rarity in this show's 32 season long run.
What do you think of this episode? Has your opinion on Comic Book Guy changed?