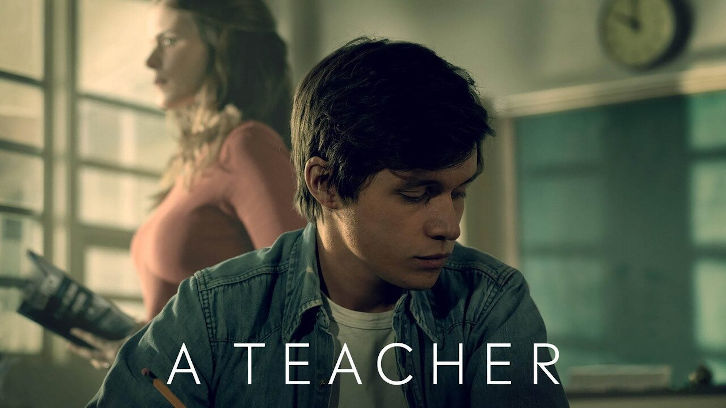 A TEACHER GETS HIGH MARKS
10-Episode Limited Series Becomes FX's Most-Watched Show on Hulu and
Is the Most Successful FX on Hulu Exclusive Series in Attracting New Subscribers to Hulu
A Teacher Ranked as the #1 Show on Hulu for Five Weeks of Its Eight-Week Run
Nominated for a Film Independent Spirit Award for Best New Scripted Series
The Series, Starring Kate Mara and Nick Robinson from Hannah Fidell, Michael Costigan and Jason Bateman of Aggregate Films, Is Currently Available Exclusively on FX on Hulu
Los Angeles, January 27, 2021 – A Teacher, FX's critically acclaimed limited series, has become the most-watched show on FX on Hulu while also attracting the most new subscribers to Hulu of any FX on Hulu exclusive series.
Nominated for a Film Independent Spirit Award for Best New Scripted Series, A Teacher ranked as the #1 show on Hulu for five of the eight weeks during its run. All 10 episodes are available for viewing on the FX on Hulu hub.
In addition to being the most-watched FX on Hulu exclusive (surpassing Mrs. America), the audience delivery for A Teacher was +42% higher than FX's freshman comedy series DAVE, which was FX's most-watched show on Hulu and the highest rated comedy series in FX history.
Starring Kate Mara and Nick Robinson, A Teacher explores the complexities and consequences of a predatory relationship between Claire Wilson, a young teacher at a suburban Texas high school and her student, Eric Walker.
A Teacher, which premiered on November 10, 2020, was created by Hannah Fidell, who also serves as writer, director and executive producer. Kate Mara, Michael Costigan and Jason Bateman of Aggregate Films, Louise Shore and Danny Brocklehurst also executive produce. The 10-episode limited series is produced by FX Productions and is available exclusively on FX on Hulu.
A Teacher is the third FX exclusive on FX on Hulu, following the acclaimed limited series Mrs. America and Devs. FX on Hulu was launched in March 2020 and features more than 1,600 episodes from over 40 current and library series from FX, FXX and FX on Hulu.