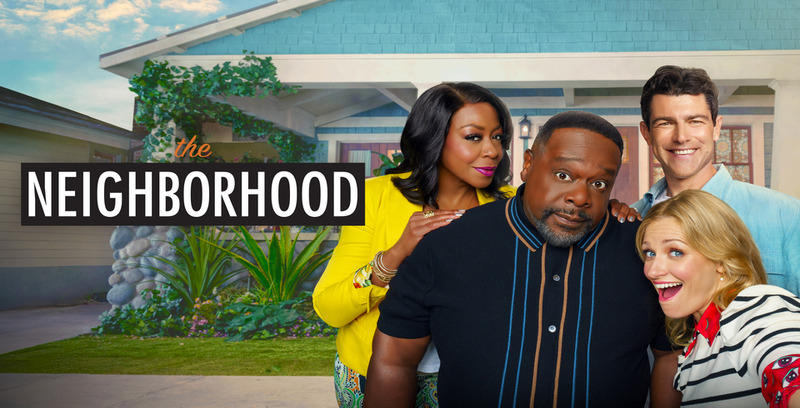 Welcome back to another week of The Neighborhood! This time there's some couples drama in the air, and with that let's begin the recap:
Calvin and Tina are visiting the Johnson's, and Tina notices that both Dave and Gemma have been extra romantic lately. Gemma replies that it's because they've been going to couples therapy, to which Calvin reacts by thinking it's a bad thing.
Back at the Butler's house, this becomes the new hot topic to talk about, until Tina suggests that maybe her and Calvin can see a therapist, since it seems to be making Dave and Gemma seem more in love. Calvin, of course, opposes to the idea saying they communicate fine as it is. Tina, however, seems to not be backing down and her voice is final.
When in therapy, Calvin refuses to keep an open mind despite Tina telling him to give therapy a chance. The therapist tells them to try and focus on emotional intimacy and abstain from physical intimacy, but Calvin just laughs it off while Tina seems to be giving it a thought.
Back at the house, Calvin tells her they're just fine the way they are and suggests they have sex to make up, but Tina tells him they have to listen to what the therapist said for the good of their marriage. Calvin tells her she's simply not going to resist at all.
What continues for the rest of the episode is Calvin's (failed) attempts to seduce Tina, while she tries to get Calvin to have a meaningful conversation just like the therapist told them to.
Meanwhile, Dave and Gemma's date night is off to a rocky start since they were late to the movie because Gemma took too long to get ready. Dave is upset about this, and they keep arguing at the movie theater about it. At some point even a random person in the movie theater tells them to see a therapist!
The next day they're still passive aggressively fighting about the failed movie date, but the argument turns into the things they really dislike about one another.
Calvin and Dave, frustrated with their wives, talk with one another and they end up agreeing that they don't like the therapist and her advice. Dave tells him that Gemma wants them to go that same day again because of their fight, but Calvin tells him to not do it if he doesn't want to.
When Gemma and Dave go to therapy, as the session goes on they realize neither of them likes going to therapy and they were just doing it because they thought it was important to the other. In the end, they agree to stop going to therapy.
On the other hand, Calvin tries to give a chance to emotional intimacy after his talk with Dave. Tina is happy to hear it and they begin trying out exercises from the therapist's book. When Calvin can't express his emotions, Tina gets upset, but in the end Calvin ends up giving a heartwarming speech to her it's definitely one of the softest moments his character has ever had in these three seasons on air.
This episode, while its take on therapy pointed out how it didn't work for these two couples, it doesn't mean that this applies to everyone. It was interesting to see the contrast between both marriages and how they solved their issues, but no matter what they care about one another and their feelings enough to put aside and solve their conflicts.
So that's it for this week! What did you think of the episode? Leave a comment below!