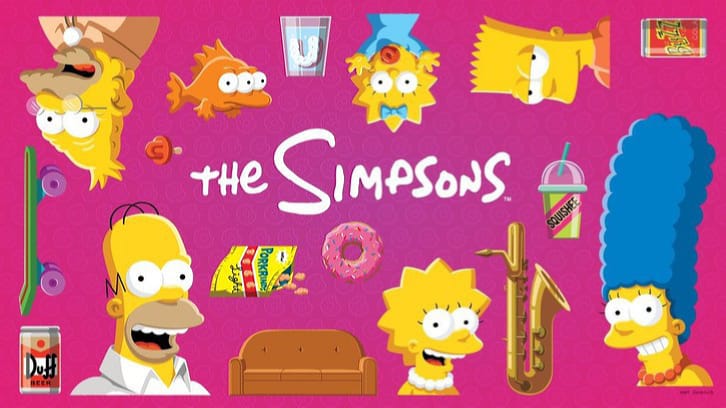 *NOTE – This review may contain spoilers.

In another attempt of taking us to the past, 'The Simpsons' manages to give us an episode all about some of the most famous artists of all time, with all of the puns and references you can expect from our favourite animated family.
For the first two episodes of the season, the show steered clear from its typical use of multiple narratives, focusing on Mr. Burns and Homer in their respective storylines. This week however, we get three (technically, four) different storylines packed into a half-hour.
On paper, this concept sounds nice. We have the family donning parodies of famous artists; Lisa is Leonardo da Vinci, Bart is Zorro, Homer and Marge play Diego Rivera and Frida Kahlo, and Moe becomes Vincent van Gogh. However, despite the high hopes, having so many unconnected storylines in one episode proves to be pretty clunky for a show that is so used to having a more streamlined narrative.
Although the FOX comedy is used to having multiple plots within its short time slot, this week is handled slightly differently as each act contains its own beginning, middle and end for a unique thread of action. The problem here is that everything feels rushed, and by the time an act ends - and an ad break ensues - we have very few reasons to stay focused, as we're not given nearly enough time to be invested in each of the stories.
When it comes to an episode like this that is so focused on references and particular gags, the story tends to suffer. And by creating three completely different storylines, that makes the show even less enjoyable to follow.
The episode overall is not terrible, as there are some funny moments - particularly the ending - but it lacks drive and purpose. Much like last week, it appears that this season isn't starting as strong as its premiere, as the stories are feeling flat and forgetful by setting themselves up to be something that they cannot deliver on.
'The Simpsons' works best when it allows its stories to have heart and purpose, rather than a theme that is centred around references and quick gags. 'Now Museum, Now You Don't' has its moments, but overall fails to deliver anything of substance.