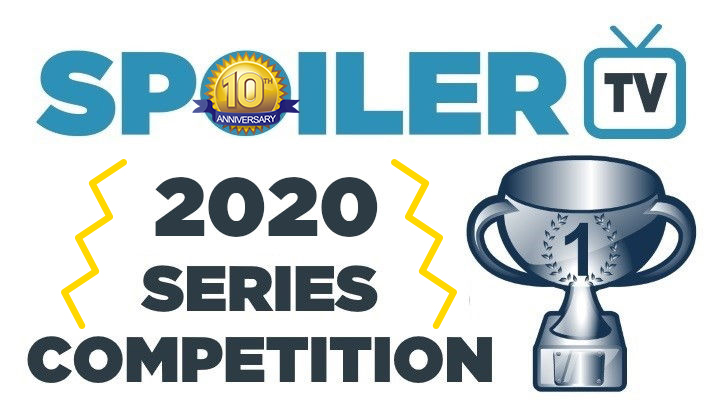 It's a fifth-straight round three appearance for Outlander, and while it hasn't proven itself to be the dominant force some would've expected after winning on debut in 2014, it chugs along nicely in this competition. Certainly, victory over Agents of SHIELD was impressive in round two. Equally impressive is the performance of The Big Bang Theory, which is in the third round for consecutive attempts - only those attempts have been spread across four competitions. Still, seeded show Empire and CW comic-book show Supergirl are good scalps to have so far. A former champion would be even better.

Our other poll today sees the battle of the two Mike Schur shows in the competition. Both are well-loved and, as of two years ago, both are NBC-housed. After 3rd and 5th-place finishes in 2017 and 2018, a first-round exit was a surprise for Brooklyn Nine-Nine last year. Normal service seems to have resumed this time, after victories over MacGyver and Doom Patrol. For The Good Place, this is a good bounce-back following its bottom-ranked finish in 2019. This is the furthest it has ever gotten, so it's had a successful year already, and beating Game of Thrones was a huge feat.

A reminder of the rules:

1) Two shows will go into battle in a poll, where after exactly 24 hours, the leading show will win the battle and will progress into the next round. Each poll will open at 12pm ET on a given day.
2) Vote for your favourite and spread the word with your friends & fans.
3) One vote per person per poll.
4) Comment on what you voted for on in the comments below.
5) Have fun. This is a friendly & competitive competition. Please do not start attacking other fans or fangroups in the comments, because this really isn't what this competition is about.


Click here to view the draw in a new window
Don't forget to Facebook, Tweet, and share the poll with your friends! The more people that you get to vote, the better chance your favourites will win!
Remember to check back tomorrow for The 100 vs. Arrow and Supernatural vs. Leverage!