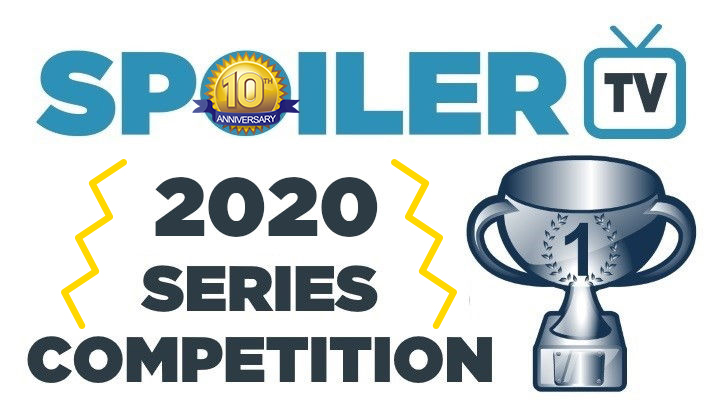 Update: 10th August - Nominations are now closed. Check back on Friday 14th August for the start of the competition!
Update: 4th August - Almost Paradise confirmed as a finished show
Update: 3rd August - Dark confirmed as an eligible finished show

---
On Friday, 4th June 2010, something began at SpoilerTV. Adam Harris launched a hunt for the best TV shows ever, one that would cause much stir amongst fans and drive fandoms everywhere to champion their show, to anyone who might listen.
A massive 3,713 days later, we launch the tenth anniversary of the SpoilerTV Favourite TV Series Competition. Over the years, 191 different shows have competed to have their name on the trophy, but only six have managed it.
Supernatural
and
Castle
formed a titanic rivalry in the early years, with the CW's hit triumphing in 2010, 2011 and 2013, and ABC's drama in 2012. Since then, we've had winners from across the spectrum: first
Outlander
on debut in 2014, then three consecutive wins for
Person of Interest
, followed by
Lucifer's
victory. Last year,
Shadowhunters
joined SpoilerTV royalty.
Ten years on from the very first quest, we begin our annual search anew. Who will win it this year?
Only time will tell.
But we need your help.
Out of the thousands of TV series there are, old and new, great or poor, we need just 64.
You can vote for your favourite two current TV series, and your favourite two finished TV series. The top 32 current TV series and the top 32 finished TV series will make the final 64.
You have until
August 10th
to enter your submissions in the form below.
We have parameters on what constitutes a current or a finished show. A current TV series is any show that has aired/will air new episodes after
31st July 2020
. A finished TV series is any show that had aired its final episode on or before 31st July 2020. Therefore, a show like
Breaking Bad
would now be a finished TV series, whilst
The Walking Dead
would be classed as current. If you have any queries as to whether a show would be classed as current or finished, email me at
bradley@spoilertv.com
.
Please note that only scripted, English-language shows; or non-English language shows covered by SpoilerTV are eligible for nomination.
The COVID-19 pandemic has the potential to cause problems with the parameters this year. Below is a list of some shows which we've clarified. Obviously, we cannot clarify every show. Please remember that if your show stopped production, was subsequently cancelled, but still has at least one episode it expects to air once production resumes, that counts as a
current
show.
Notable shows (any others brought to my attention will be added to the top of the post and the bottom of the list):
Current
- A Discovery of Witches, Agents of SHIELD, Billions, Chilling Adventures of Sabrina, Doom Patrol, Into The Dark, Little Voice, NOS4A2, One Day at a Time, Spider-Man, Step Up, Supernatural, The 100, The Alienist, The Chi, The Umbrella Academy, United We Fall
Finished
- Empire
Finished
- Dark
Finished
- Almost Paradise
NOTE: Only 1 submission per person. If you try to submit multiple times, ALL of your submissions will be removed.

Do not try to submit shows in the wrong category. If you try this, that part of your submission will not count. If you are unsure which category a show should go in, please ask.

Do not submit the same show twice (or more) in a nomination. If you do, that selection will not count.
Don't forget to cast your votes, spread the word of the competition, and most of all, tell us who you voted for in the comments below.
This year is going to be bigger than ever. I cannot wait.