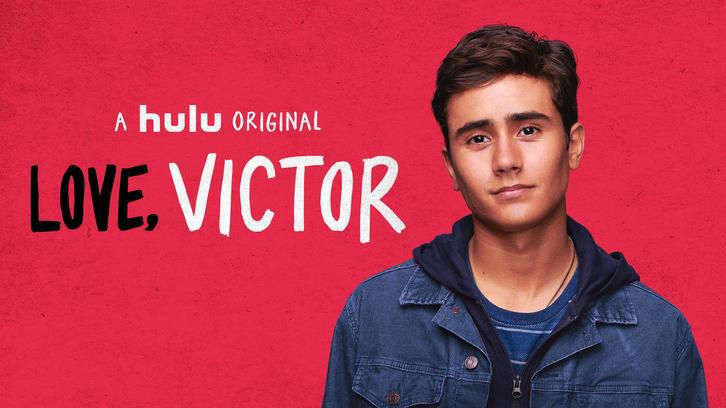 Based on the episode title this one isn't going to feel good, friends.

We open with Simon responding to Victor's DM. Can I be honest here and say I need them to exchange numbers? Texting seems far more efficient. Simon is empathizing with Victor about Benji having a boyfriend. Jokes on Simon though because in the time it took him to respond, Victor decides that Benji having a boyfriend is the best thing because he can focus on Mia. What I'm hearing is that Victor can only focus on Mia if Benji isn't an option. That tells a story. So does the cute symbiotic barista montage. Look how in sync they are.

Back at home, Pilar volunteers to say grace. By the look on her face, I'd say there is danger ahead. She says an aggressive-aggressive grace, calling her mother nasty and saying she needs God's guidance. I'm terrible because I was amused. I'm blinded by my love for Pilar. Isabel thinking Pilar's behavior is about jealousy makes the lyrics to "Parents Just Don't Understand" dance through my head. Pilar is sent to her room, but Victor ever the peacemaker goes to talk to her. She tells Victor about Roger R, but he doesn't believe their mom would ever have an affair. He instead believes Isabel has a random Internet stalker. The heavy lifting our brains do to avoid the truth is incredible. Construct that false narrative, Victor. It'll keep you safe . . . but only for a little while.

All of that happens before the opening credits. It was a lot. I have to say Love, Victor does so much in under 30 minutes, and the pacing is excellent. The episodes never feel rushed, and the storylines within them never feel underserved. Kudos to the show runners and writers because pacing is not an easy thing.

This episode also sees the introduction of Mia's dad, Harold Brooks (Mekhi Phifer). He comes bearing gifts. And this time he gets it right. The fancy small purse is a departure from his usual crap gifts. Is the purse a Trojan Horse? It is. He didn't pick the purse. Turns out he was in Paris with Veronica (Sophia Bush). Who is this Veronica? Dad says the relationship was brand new before he left but now it's serious. I'm sorry, how long was he gone? Mia agrees to dinner with dad's lady friend.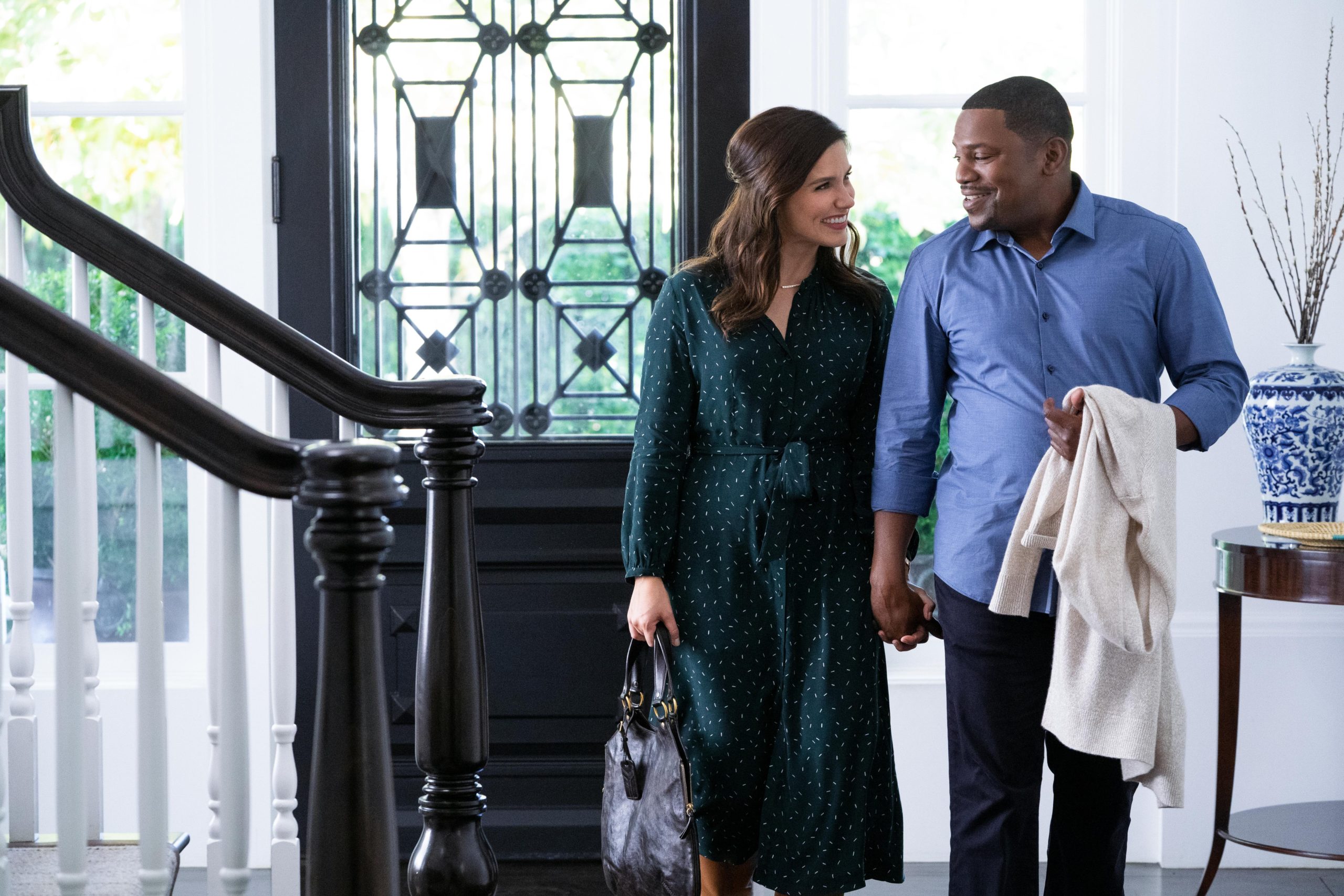 Mia is not happy about this turn of events. She vents to Victor, Lake, and Felix. It turns out that dad's had a string of lady friends. Young and stupid lady friends if we believe Mia. Mia kills the mood by telling her friends that her mother was a drunk who went to rehab when she was 12 and never came home. She says she's over it. Are you Mia? Are you over your mom leaving you behind?
Back to my girl, Pilar has been catfishing Roger R. Roger R thinks he's meeting Isabel at a local hotel. Victor agrees to help Pilar because he wants to prove her wrong. After a misstep at the hotel, Victor decides that confronting grown men with unproven allegations might not be the best idea. Just as he's ready to abandon their not-at-all-covert mission, he spots someone familiar—Armando's old boss. He just happens to be sitting in the lobby with a giant bouquet of flowers. Friends, we found Roger R (Steven Heisler). We've also found new levels of wrong. Isabel didn't just have an affair, she had an affair with Armando's boss. No words.
Let's get back to Mia. The dinner with Veronica is tense but nothing overly dramatic. Lake thinks she's awesome. Mia decides Veronica has an agenda. Suddenly, the lovely little dinner turns into an interrogation. Mia is insanely rude, and Veronica is a little too forgiving. I understand why Mia reacted the way she did. Still out of pocket though. I even understand why Veronica reacted the way she did. But dad? Did you just let Mia walk out of the house after that display? Harold has definitely "grown farther from home . . He goes home and barely knows his own daughter." Do you see what I did there?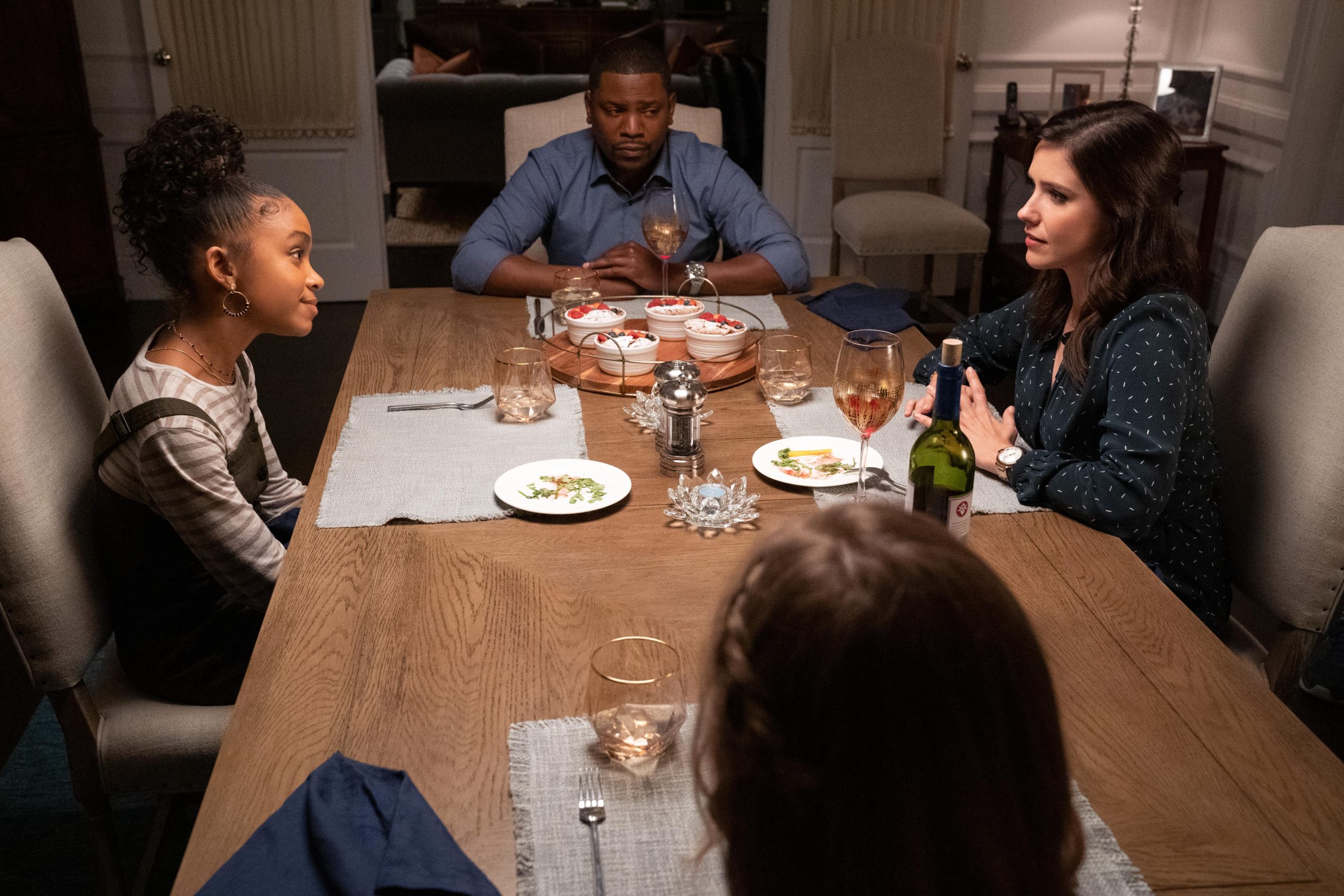 Time for some b-ball. Victor's recent discovery about Roger R has him spiraling and Andrew notices. Ok, Andrew, I see you. Victor sees his mom cheering and he can't handle it. It's hard when someone breaks trust. It's harder still when your parents fall from their pedestal. It's a lot to process, and Victor can't do that while playing basketball, so he's a mess on the court. Eventually, he gets into it with the ref and the coach before storming out of the gym. Isobel follows. After a brief scene in the school parking lot, the Salazar's take their drama home. Questions. Did Felix ride there with them? Did someone tell him they were leaving? Poor Felix.
The conversation at home starts with the usual spiel about parents not being perfect but loving each other so much. I think Armando and Isabel do love one another, but the way they interact is laced with toxicity. Isabel recounts the affair's progression from piano lessons for Roger's son to the physical. For all our sakes, Armando stops her from dwelling on details. Isabel had the affair because she needed some attention. Armando claims some responsibility because he was neglecting her. That may be true, Armando, but the choice was hers. What's this? Armando has a secret that would make the kids hate him too. These two.
In the wake of his mother's betrayal, Victor turns to Mia for support. We learn that Mia lied about her mom being an addict. Who does that? She tells Victor the truth—her mom never wanted the marriage, the big house, or her, so she left. Victor asks why the lie. I'm asking the same question. Mia says it's because she didn't want to admit that she wasn't enough to make her mom stay, and lying hurts less. Hurts who less, Mia? Anyway, she encourages Victor to forgive his mom. And for some reason Victor makes Mia feel better about her lie and they kiss. Great. They bonded over Mia lying and Isabel cheating. So cute.
This started off as a sweet scene for me. Watching the relationship between Victor and Mia grow is great. It doesn't strike me as particularly romantic, which is likely the point, but I love it all the more because there aren't enough platonic love stories on television. But Mia's explanation about the lie doesn't work for me. She didn't even have to mention her mom during the lunch conversation much less construct a lie. And it was clearly a new lie because Lake had never heard the story. Yeah, maybe she was feeling the need for a little bit of love, attention, or pity because of the Veronica reveal, but it just feels manipulative. Was that the intent? Was it an attempt to balance Mia's character? Is this her flaw?
Victor goes home and talks to his mom. Sort of. Isabel hopes she hasn't ruined them. Victor doesn't want to talk about it. Not ever.
This episode was the first I didn't really enjoy, but I think that's because there was a tonal shift, which makes total sense when telling a story. It was just anger, hurt, betrayal, and lies. Everything felt tainted. Let's see where the next episode takes us.
What did you think of the episode? What did you think of Mia's lie?