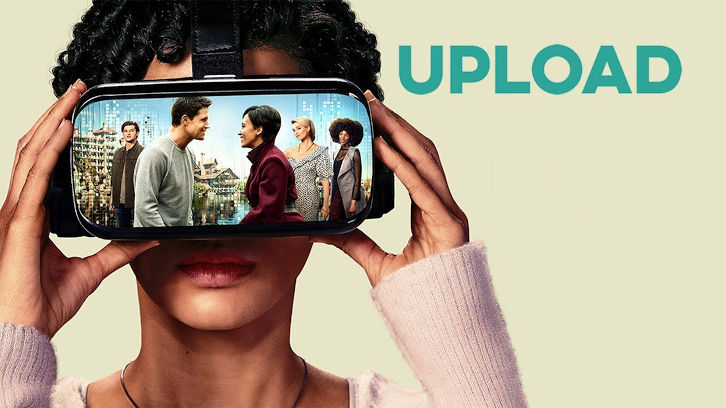 With the renewal announcements (Upload's included) some questions we've been asking ourselves about the future inevitably come to mind. Of course, there are other much more important things, but at this moment in time, no one can be completely sure about the future of entertainment. So, what does renewal mean? For now, it means they believe in this show, and, as long as things are similar to the way they were before, it will be coming back. And for anyone who has the time to give this a watch, it might be the perfect moment to reassess what we think the future holds.

Much like The Good Place, this show's main character is dead for the majority of the story and though there is a mystery here, it can't be compared to the plot altering twists of NBC's take on the afterlife, but I don't expect something like it to come along in a long time so comparing them would be unfair. And there are still enough differences to make this one a worthy, bingeable, watch, partly for the mystery but also because episodes are short and come out all at once on Amazon's Prime Video.

There are a few things that I wasn't sold on, mainly the fact that there are a few tragic things that they try to show in a comedic way and, at least for me, didn't manage to make them funny or even heartfelt, so they are horrifying and they still fall flat. Like the moment Nathan (Robbie Amell) is pushed into dying even though he was getting better. Also, the whole thing with his stereotypically annoying girlfriend, Ingrid, owning him once he's uploaded into her family's digital heaven account, has some interesting commentary but it's never actually funny.

The main positives are that the mystery is interesting, the people he meets at Lake View provide some laughs, there's a compelling consciousness argument and it puts a whole new spin on long-distance relationships. Upload examines the value of being able to talk to those you've lost and what they'd do with their own time. It also poses a question about the extension of life for the rich vs. for everyone and has a very realistic view of why an altruistic venture tends to struggle when it goes up against big business.

This show is not a game-changer by any means, but it's entertaining, bingeable, and offers some nice characters for you to be fond of, no one to absolutely love yet for me, but it does present infinite opportunities to bring new ones along so that's a plus in my book. We can't know what the future holds but if/when a second season comes along, I'll probably be watching.

What did you think about Upload? I look forward to your comments.