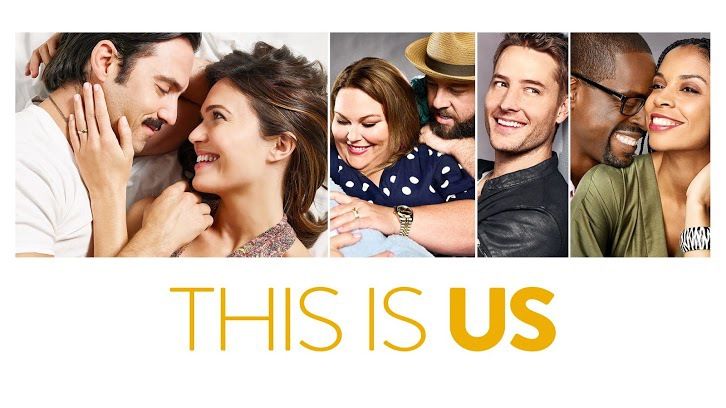 "I'm fully aware that I'm just a cute little pawn on the Universe's big, giant, chessboard."

I was so excited to see this episode, and though it was a smart way to do it without making it pointless, I'm a little bummed it's all about Randall because I would've loved to see the impact on Kate and Kevin's lives in this alternative universe. It had some heartbreaking moments, the same way seeing Jack at Kate's wedding last time hit me hard, but this was not really that.

In the rose-colored version, Rebecca tells Jack and Randall about William immediately after the fire, so Randall has a lot more time with all of his parents, they sober William up and Randall catches his cancer early since they stay close. He still meets Beth because he decides to stay closer to the people in his life, and Beth is the one who pushes him to forgive his mom. He's right about to describe how he and Jack save Rebecca as well when the therapist interrupts him and calls bull, she wants him to talk about what could've gone wrong.

In this version, both Jack and Randall resent Rebecca for lying about William, especially when he rejects him, this drives Randall away from the family, he becomes a college professor who sleeps with every TA, and Kevin marries Sophie and works for his father his whole life. Kate seems to have a happy family but we don't learn a lot more about her here.

The therapist asks why he thinks he could've affected his dad's actions, or saved his life in any way and Randall breaks down thinking of how little control he feels he has in his own life. Which is not little, just not enough for him. He says, at the very least, he needs to know he tried his best. She disagrees, she says this particular breakdown is all about him not fully forgiving his mom. He says even if that's true he's not going to relitigate that because he doesn't want to hurt her, but he does use it as ammo to guilt her into entering the clinical trial.

And I have to say it seems quite selfish to me, Rebecca is seventy years old, I get her wanting to spend time with her family, the way she was when she received the call, playing Pictionary and laughing at Toby's horrible drawing skills. Nothing ensures the trial would work, and if it doesn't, he'll be robbing her of almost a year she could've enjoyed with her family. But maybe I'm alone here, I wonder what everyone else thinks.


"I can't lose her."

What do you think about this episode? I look forward to your comments and I leave you with the poll.