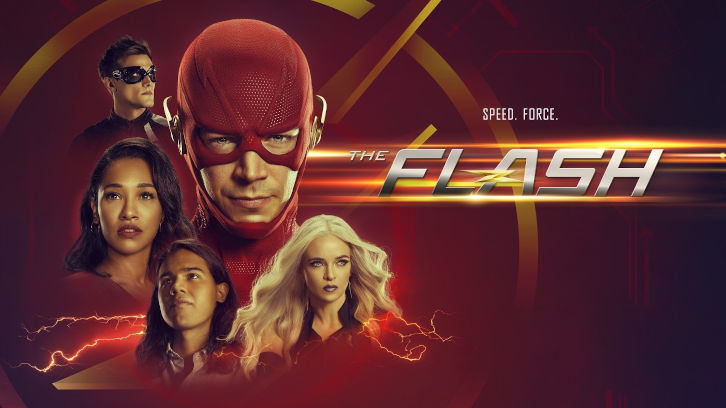 Nash Wells battled a real demon this week, and Iris hasn't yet figured out she's living with one in "The Exorcism of Nash Wells". Let's get into it!


Nash Wells/Eobard Thawne

Sigh... So at one time, Tom Cavanaugh's Eobard Thawne was more than acceptable. Who could forget how sinister he was in "The Man in the Yellow Suit"? I don't know if it's the whisper or just that he isn't as scary, but his portrayal doesn't do it for me anymore. He sounds plain weird, and his endless digs at Barry about being a bad father to Nora are old. I'm glad Barry has finally let that go. Who would listen to someone who was clearly pining to be a dad and one who once admitted that his entire reason for being is envy? Reverse Flash is evil- let's just see him be his evil glorious self!

Nash's backstory is boring, however heartwarming its meant to be. As much as I don't like it, I accept that he is needed as a vessel for the return of the Reverse Flash and the never ending project Wells for Cisco and Caitlin.


Team Flash

Caitlin and Barry's spat was unexpected but entertaining. I miss the days when they held each other accountable for being out of line. Barry walked away, but not after having the last word. "No, you don't trust me around him." Loved it!


Mirror Iris

Mirror Iris is a hell of a fashionista! She has Iris' memories, but her body language and lack of emotional intelligence for what's happening around her should be a dead giveaway. She tenses up every time Barry tries to kiss her, she's robotic and single minded about the cases she is working on, and she looked almost lost when Joe told her to see about an emotionally distraught Barry. But what always saves her is when she gets the cue, she turns it on. This is Joe's second time being taken aback by her behavior, and now that Wally has dropped his truth nugget, Joe has to dig deeper. Or at least tell Barry to.

Barry losing his speed and having to deal with the Reverse Flash are gonna be the go to excuses for not recognizing what was happening with Iris. One of my friends said that Barry was an awesome boyfriend but a pretty terrible husband. I'll take it a step further- Barry was a better and more attentive best friend than he was either of those things. I hope that gets fixed because we know if there was something more extreme than love, Barry Allen feels that for Iris. It would be nice to see it again.


Sunshine

I just have to laugh. Her costume, her campy villain voice and even the music during her fight-hated it all!


Other Things I Was Thinking While I Watched

*I love the Mirror Iris/Real Iris story. That being said, I'd love it more if we saw Barry observing her a bit closer. OR anyone for that matter. People glance and say something is off, but for them not to be more worried is kinda reckless. They have battled evil doppelgangers for ages so a fake Iris shouldn't be so far fetched.

*Did I say Cecile annoys me? She is all up in Joe's mind for everything else, so why doesn't she know he feels Iris is off? Why doesn't she know Barry feels it? Why doesn't she realize she can't feel anything about Iris anymore?

*I know I'm shouting to the wind, but can we get Matt L. back as the Reverse Flash? Tom has too many Wells' on his plate to make RF stand out anymore.

*Why did Barry look like Matt Murdock AKA Daredevil in those glasses?

*Was it just me or was Frost moving hella slow when fighting Sunshine? I mean, it was like she was moving in slow motion.

*Is Barry's fading connection to the Speed Force why his connection with the real Iris has faded? He needs to go back to that mirror.

*XS was not written well, but I am glad to see that her diary will be able to help Barry and that her existence isn't being forgotten like some children on this show- just saying...

*Cisco mentioning Cynthia warmed my heart. I guess everyone had some demons that still haunt them.

*Wonder how long it's gonna take for Cisco to realize Kamilla isn't his Kamilla? If he figures it out before Barry, I'm gonna wanna fight.

*Nash still has the other Wells' inside him. AAAAARGH!

I didn't love or hate this episode, it kinda just was. What did you think about "The Exorcism of Nash Wells"? Sound off in the comments below. As always, thanks for reading!

The Flash airs on Tuesday nights on the CW.