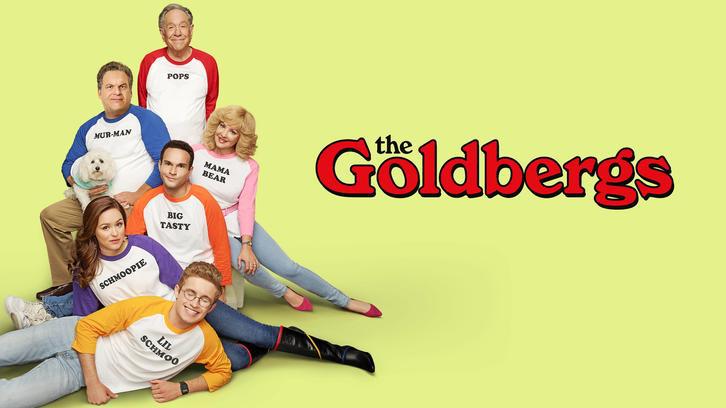 With Dave Kim's parents out of town, Adam sees this as the right opportunity to throw a keg party. To get the word out, he tells one athlete and it spreads like wildfire. Everyone finds out by word of mouth, including Dave Kim. It's all part of Adam's plan to win over Brea after making little progress with her. Meanwhile, Beverly's cookbook is ready for release and her publisher sets up a book signing to help promote the launch.
Adam tells Pops about his party but, unlike he usually does, Adam doesn't ask for any advice from Pops. Regardless, he gives him a few suggestions anyway about how to improve the event. Adam dismisses him and asks him to leave before his friends show up to plan the party. When the group's ideas seem to fall flat, Pops steps in again with more suggestions before Adam angrily declares he doesn't need Pops' help.
The book signing looks to have a relatively solid turn out. However, Beverly's publisher informs her that the signing will also be a reading of the book. I'm not sure how you're supposed to read a cookbook to an audience but I do know that Beverly's dramatic reading is not the way to do it. The audience is clearly uncomfortable but Beverly is just soaking in the new fame of being a published author.
Adam's plan not woo Brea includes puffy lady pants and "sharing a quiet moment" with a girl out of his league. He's clearly not a master at this but he wants to do it his own way. Pops, on the other hand, clearly didn't get the message from the other day as he is once again inserting himself into Adam's party planning. He shows up with a Cadillac for Adam to drive to the party in style. Adam clearly doesn't want it but Pops refuses to take no for an answer. He insists he doesn't want the car or his help and Pops finally understands.
The party is going great but Dave Kim is not happy. As the host, he's worried about his house and his parents finding out. Adam is just excited that the party is actually cool and is patiently waiting for Brea. When she shows up, it's clear that the party is not her scene. Things begin to spin out of control but Adam maintains that everything is fine.
Beverly is clearly letting her cookbook "fame" go to her head. She returns home in TV presenter attire with a new nickname she gave to her "fans" (Bevheads) and shows the family her surprise interview with a local morning show. In her interview, she reveals she plans to expand her "brand" into everything from housewares to tax assistance. She's gone full star mode in her new found status as a local celebrity (even if she's the only one calling her that).
The party is completely out of control but Adam only takes action when Brea wants to leave. Guests are breaking things and stealing. Brea says she's scared and Adam decides to make a phone call to save the evening. He invites an "armada of Cadillacs" of Pops and his friends with puzzles, pictures of grandchildren, and butterscotch candies. It works like a charm and the party clears out. Adam apologizes for initially turning Pops away and Pops agrees not to interfere or cramp his style.
Erica, Barry, and Murray confront Beverly about her star status and associated behavior. She's completely in denial about the entire intervention and claims that by fulfilling her dreams, the family has become jealous of her and her success. They call her delusional and she leaves to be with her Bevheads at the bookstore. When she arrives at the bookstore and realizes there are no fans, her publisher reveals that she was only a minor, local success due to purchases from family and friends. It's a dose of reality that she was not anticipating.
Adam finds Brea still at the party after her ride left her behind. He admits that he planned the entire party just to impress her and she suggests that he could just talk to her. He finally understands and asks her out for ice cream and she agrees.
Murray and the family follow Beverly to the bookstore to show their support. She apologizes for the way she acted but says that she just wanted her family to finally be proud of her. Murray and the rest of the family say just publishing a book is amazing and that no mater what, they love the book and her.
What did you think? Leave a comment below!