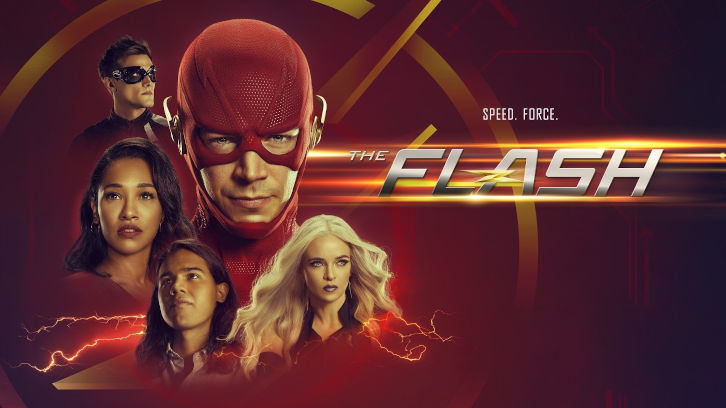 "We back!" The Flash returned to the screen after Crisis and a seemingly endless hiatus to bring us "Marathon". I knew it was a winner because I felt that thing I once felt when I first started watching the show- happy. If you've read any of my reviews before, you'll know I haven't been so happy when talking about the show. This time, they nailed it so let's discuss!


Iris West-Allen

Iris had a lot of material to work with in this episode, which is something we don't usually see. We've seen her follow up on leads and we've seen her be a badass every now and then, but what was different about this was we got to see her have it all in one episode- with the promise of even more to come with that creepy cliffhanger.

Iris charged head first into murder board mode with her McCullouch Industries/Black Hole theory. She pulled no punches, saying to hell with the defamation lawsuit, to hell with confronting an extremely dangerous CEO, and to hell with facing being turned into an actual black hole. Now, her rationale for such badassery was to expose a criminal conspiracy, and yeah that's the main story, but the underlying story to her fiery crusade is the one we didn't get to see explored so much before Crisis. She was in flight mode. So afraid of what life without Barry would be like, she buried herself in the deepest place she could. The thing that ranks just under her family. Her work.

I really don't like criticizing writers or creators for their choices- they have the long view of the story they want to tell, but I was very skeptical about the choice of having Iris not address her feelings or have an episode dedicated to Barry trying to prepare her for life after his death; however, if this story arc for Iris plays out the way I hope, that choice will have been the right one. Let's hope that it is.


Barry and Diggle

This duo always manages to make me smile, though their reunion wasn't necessarily a happy one. Oliver gifting Barry his first mask proved to be hard for Barry to accept. There had to be something deeper. It was nice to have Diggle there to soften the blow for Barry and help him realize there was no secret mission from Oliver-there's just life to be lived for those left behind.


Cisco and Caitlin

Cisco Ciscoing is one of the things I loved most about this episode. He ranted about the multiverse now being a universe and all of the returning rouges. And he also busted out the Superman tee, which was hilarious. The other thing he did though was begin to question the loss of Vibe. He has been content with that choice up to this point, but now he doesn't seem so sure. Having Caitlin there to help him navigate those feelings with her questions was a real throw back to season one and it was a very cool reminder that their friendship was a special part of the show. Frost- eh, I'll just leave that for now.


Other Things I was Thinking as I Watched

*Barry's smile when he zoomed into the new Jitters gave off serious early season vibes. It was so nice to see him enjoy being the Scarlet Speedster and helping everyday citizens again. More of that please!

*It will never not be funny that big ole' Diggle has the stomach of a child. The side eye he gives Barry every time the thought of being whisked away comes to mind is priceless.

*Iris and her Central City Citizen Crew were really on the case- well Iris and Kamilla anyway. What was Allegra really doing this episode?

*How do Cecile's powers really work now? I thought she could read minds or sense emotions? How does that translate into I sense a sniper outside?

*Iris whipped the hell out of that truck in the parking garage. Reverse driving, swerving- she was not playing. It was awesome to see it, but a little weird because I can't remember the last time anyone got around by car on the show. Weird time travel bubble-check, breech-check, Barry woosh-check, car-not so much.

*I'm a sucker for Barry saving Iris and for that matter, Iris saving Barry. I loved that she didn't even think to call him. She was her own hero-the hero he loves. The one with no powers-just her smarts and her heart.

*The dogged reporter Iris was a sight to behold. It was nice to see Joe give her a Joeism about slowing down a bit though.

*Nash is annoying, and now he seems to have an Allegra doppleganger secret. Sigh....

*Cisco name dropping Black Lighting is a sign- we are gonna get a mini crossover!

*The mom jeans and the belt- Iris come on!

*West-Allen by the fireplace- being in sync with their feelings and soft eyes. I really missed them. Hoping this was just the beginning of their return.

*When Iris went to get that 2 am scoop she was wearing pajamas at first, but then cue the glam squad.

*That mirror grab was crazy as hell! So unexpected.

"Marathon" was a nice return to the formula that made us love the show. What did you think? Sound off below and as always, thanks for reading.

You can catch The Flash on Tuesday nights on the CW.