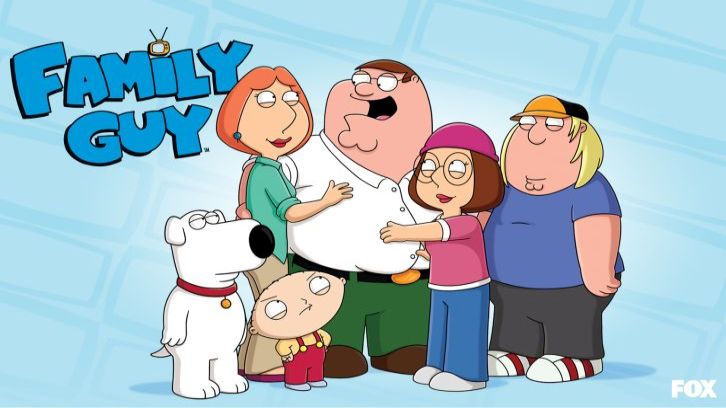 Peter and his friends are about to leave the bar but when they go to pay their bills, Peter realizes he doesn't have any cash. His friends ask why he doesn't put it on his card but Peter says Lois will see the charge and she thinks he's still at work. They convince him to get his own card that she doesn't know about for instances like this. He ends up going on a ridiculous spending spree, all without Lois' knowledge. She finally finds out and confiscates it when the UPS guy tells her about it (Peter had previously bragged to the same UPS guy that he had a credit card). As punishment, Lois decides to treat him like a child and "ground him."
Peter realizes he's going crazy and missing out on a lot because he's grounded (including Tom Brady's visit to Spooner Street). He decides he must escape the house without Lois knowing. During a trip to the garage, Peter unexpectedly breaks a hole in the floor and decides to use it to excavate his way to freedom underground. Brian finds out and Peter tells him not to tell Lois or else he'd be a "bad boy" (get it because he's a dog) and Brian agrees.
After days of digging, Peter finally digs a tunnel all the way to the Drunken Clam to see his friends. They're impressed and he decides to show them his work. Unfortunately, the tunnel is not structurally sound and it collapses around them, trapping them underground. Their only hope is if Brian sells them out to Lois.
The stress of possibly being a bad boy is eating away at Brian. Stewie senses he knows something and convinces him that the way to be a good boy is to sell out Peter. Brian tells Stewie (in the style of Lassie) and Stewie tells Lois (crying like a baby) and rescue efforts begin.
When the group is finally free, Lois and Peter run to each other, seemingly to embrace, only for Lois to sucker punch him. She tells him the reason he was grounded in the first place was because he was lying to her then he then proceeds to lie about creating a tunnel. Peter apologizes for lying but insists that Lois stop treating him like a kid. She agrees to do so if he will step up and act like a man.
There was no real B story to this episode so there wasn't too much to talk about this week. While the story was pretty well done, I think it was lacking in some range. The Brian story stood in for a second plot but it wasn't nearly good enough to stand on its own. Overall, this was a good episode but a short review. Oh well!
What did you think? Was this a good episode or was it lacking in some way? Leave a comment below!