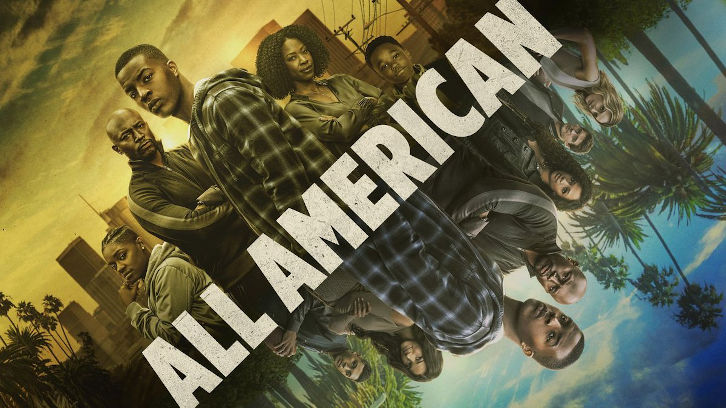 "Only Time Will Tell" was another amazing episode that definitely had it's share of drama. Darnell's mom comes to town; the guys take a visit to UCLA, and Asher continues to spiral.

I love that the show gave Darnell some attention this week. His mom shows up and wants him to go back to Germany with her, but he refuses. He leaves the James' house with Spencer and the two of them, along with Jordan, head to UCLA. I really enjoyed the scenes at UCLA, and I can't believe the show got Chip Kelly to make an appearance! It was fun to watch Spencer, Jordan, and Darnell just hang out for a bit, and Jordan cracked me up by talking about the live bear mascot. Darnell obviously has a bright future ahead of him, and he commits to UCLA on the visit.

Unfortunately for Jordan, this means UCLA already has their quarterback so they probably won't be giving him a scholarship offer. I hope Jordan does get a scholarship somewhere because I know that he wants to play football, and it's important to him.


Spencer's future isn't as clear as Darnell's as he's still recovering from being shot. He doesn't know if he'll ever be the same player he was, and I know that while he was happy for Darnell, it must be difficult for him to not get an offer from UCLA. After this episode I'm honestly scared for Spencer. He's pushing himself way too hard, and I just hope that this doesn't make his recovery worse. We don't need him getting hurt again.
You know who else I'm scared for? Asher. I think it's clear he needs help. He was so close to telling Olivia about the steroids, and he basically told Spencer, so I think he wants help, but for some reason he can't bring himself to ask for it. My heart broke when he told Olivia he didn't know how much more he could push himself. I'm glad that his mom figured it out and told Olivia. I just hope she can figure out what to do before something happens to Asher or he doesn't something stupid (besides getting drunk and arm wrestling frat guys).
My favorite part of the episode was probably when Grace gave her lecture to Spencer and Darnell. You go, Grace James! It was hilarious that Darnell didn't know when to speak and Spencer had to help him. Grace impressed Darnell's mom and convinced her to let Darnell stay in Crenshaw. I'm relieved about this because I love Darnell, and I want to see him and Spencer continue to bond.
Coop made me so sad this week. I hate that she blames herself for Spencer's shooting and that she kept her distance from him. I hope Spencer did convince her that it wasn't her fault. It was Tyrone's fault. I know I mention this pretty much weekly, but I really hate Tyrone. He has tried to ruin everyone's life, and he's obviously not done yet.
Other Thoughts:
- It was nice to see Layla excited about her future. I look forward to seeing where her love for producing music takes her.
- Even though Asher made an idiot out of himself at that party, I agree that the shirts were ugly.
- Olivia's right: there's room for both Spencer and Asher on the Beverly Eagles.
I think that's it for this week. What were your thoughts on "Only Time Will Tell"?