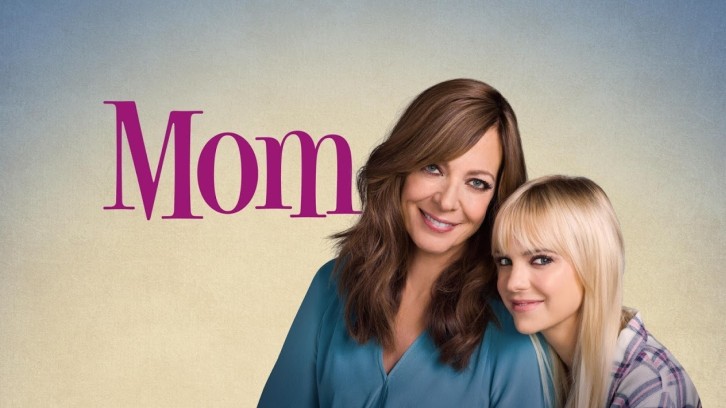 This week on Mom, Tammy discovers family she never knew she had, but everything's not as it seems.

Tammy comes bursting into the Plunkett-Janakowski house, and oh boy, does she have news! She got a call from a woman who's apparently her long lost Aunt Cookie (And no, that's not short for anything.) Cookie just recently found out Tammy existed since she cut ties with the family before Tammy was born, and Tammy had no knowledge of her either. And she wants to meet! Tammy's ecstatic!


The girls and Tammy gather to meet Cookie, and turns out, she's just as larger than life (and eager to wrap someone in a hug) as Tammy! The two get along great, but Cookie quickly admits she went looking for Tammy's part of the family for a reason. She needs a kidney!

Tammy (and the rest of the girls) are torn as to what she should do. Bonnie and Christy debate whether they would give each other organs (It's a yes for Bonnie, and a little bit more of an IDK for Christy.). Jill laments that she won't become an organ donor solely because she doesn't want to have to visit the DMV to register as one. Marjorie and Wendy discuss the importance of helping other people. After hearing everyone else's thoughts, Tammy decides to go ahead and get tested to find out if she even is a match to Aunt Cookie.

Cookie's thrilled and the two head to the doctor. Bonnie goes with, probably to keep Cookie from cutting out Tammy's kidney right then and there. While Tammy's back getting tested, Cookie and Bonnie get to discussing their respective families and Cookie accidentally lets it slip that she's known about Tammy ever since her mother got pregnant with her.


Bonnie barges back into the doctor's office and tells Tammy the truth before the test is even done. Tammy's devastated that Cookie let her go into the foster care system just because she didn't want the responsibility of caring for her, and even more devastated that Cookie lied about it. Tammy and Bonnie take off, and back at Marjorie's, Tammy struggles to process what her aunt's done. She's angry and doesn't think she'll ever be able to forgive her. Bonnie assures her that one day she will, the same way Bonnie was able to forgive her mother for dumping her at a fire station. The anger is just part of the healing process, and Tammy has one big advantage that Bonnie didn't have when going through the process - she's sober.

And it turns out Tammy is more forgiving than most. She meets her Cookie for lunch and tells her that although she has no desire to have a relationship with after learning the truth, she's still going to get tested and donate her kidney if she's a match. Tammy's realized that in the end, it comes down to saving a life, and she's decided she's going to do what she can to save Cookie's. And it looks like Cookie's life will indeed be saved because Tammy ends up being a match! Guess Tammy will be down a kidney soon!

While Tammy deals with giving away her own organ, Christy convinces Jill to go down to the DMV and register as an organ donor with her. When Jill voices a crazy last-minute concern about the possibility of medics letting people who are organ donors die, so "they can fill up their organ cooler," Christy actually gets un-nerved, and secretly throws her paperwork in the trash!

Random Thoughts:
-Best line goes to Bonnie when reading the celebrity magazine - "Oh Miley. Will you ever settle down...if you do, don't have children."

Were you surprised at Tammy's decision? Let me know below!