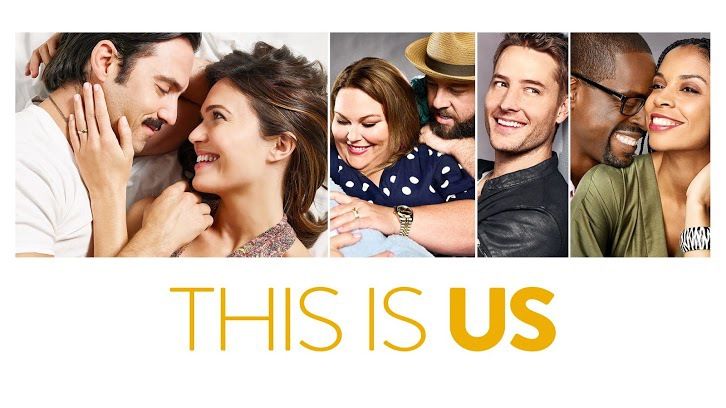 "There's a fine line between caring and worrying."

There's something This Is Us has been missing for a while, maybe I'm off base here, but perhaps it has something to do with the fact that there's no longer a big mystery we're all waiting to uncover, for a moment it was who's "her", now we know it was Rebecca and she dies of old age, not much to theorize about there. Now it seems they're trying to introduce a new little mystery: what happened with Marc and Kate? And it did pique my interest but I don't think it's enough to bring this show to its former glory and I wonder if the writers have a plan for this given the fact that they have three seasons to wrap this story up.

Tess seems to be following in on Randall's footsteps a little too much, not only on the overachieving but also the panic attacks now, so he gets a call from the school and has to leave a councilman hanging once more. She's upset and so is he, he tells Beth that being adopted he never had genetic traits he shared with anyone he knew so he was excited about those when they had kids, but the anxiety attacks is the thing about himself he likes the least and he hates that he has to see her suffer through them. I have to say it was heartbreaking, it has to be terrifying to know that it's on you and there's not much you can do about it. And we see a conversation between Beth and William where he says he felt the same way about giving his anxiety to Randall.

So then Beth sits them both down and she tells them that they have to take the good with the bad, yes caring so much gives them these panic attacks, but it also makes them the amazing people they are, and it also made William an amazing person, so she won't allow them to speak ill of each other. She says they'll get it under control but in the meantime, they have to learn to accept it, and then Tess opens up about what's going on with her at school. Beth finds her a therapist and wants Randall to start seeing one too but he refuses, which sounded a little too defensive and I wonder why that is, I think it could bring something very interesting to the story.

Kevin keeps trying to connect with Nicky but all he says is he doesn't get the relationships he has with people. They go to a hockey game where Cassidy is being honored, along with veterans in general, and Ryan's there. With the loud noises and the alcohol, Nicky isn't feeling well so he leaves, but I don't think letting him leave on his own was a good idea on Kevin's side.

Ryan ends up leaving halfway through the game and when Kevin calls him on it he says what's being honored is not his wife, but what broke his wife, and then he tells Kevin to stay away from her, which means to Kevin there's something still there. When he goes back it turns out luckily Nicky is still sober and he opens up a little bit more.

Back to the kids' teenage years, we see they're having an already odd family dinner with Kevin and Sophie describing their crazy-ass wedding when Marc shows up, uninvited, and introduces himself as Kate's boyfriend. He and Kate seem to be getting along at work, if not working much, but their official status seems news to her, and the fact that he looked for her address from her job application instead of asking was quite iffy too.

Kevin and Randall don't like Marc, though everyone loved Beth, and no one liked that Kevin got married without letting anyone know so a fight breaks out in the kitchen between the big three while the rest sit at the table until Rebecca shuts it down, she says nothing is perfect but they are going to find a way to move forward no matter what. When they sit back down she tells them a story about Jack and the beautiful mess their first night at the old house was, she says they have to be able to remember him and talk about him to be able to move forward and be happy. And then they order pizza because her dinner was admittedly a disaster.

We end at the present time with Randall's gift to Kate arriving, it seems he got the old piano for her and the pictures they took that night were there, including one of Kate and Marc, which is where the revelation comes. Rebecca says she just wanted to think they were happy, and she didn't see what was going on because she was struggling to hold it together herself, but Kate says she didn't see it either, so I guess we'll be diving deeper into Marc's behavior soon, I'm guessing obsessive at least but I wonder if there's something more there and if what happened with him is part of the reason Kate's weight got even more out of control.


"You really have the strangest relationships with people."

What do you think about this episode? I look forward to your comments and I leave you with the poll.