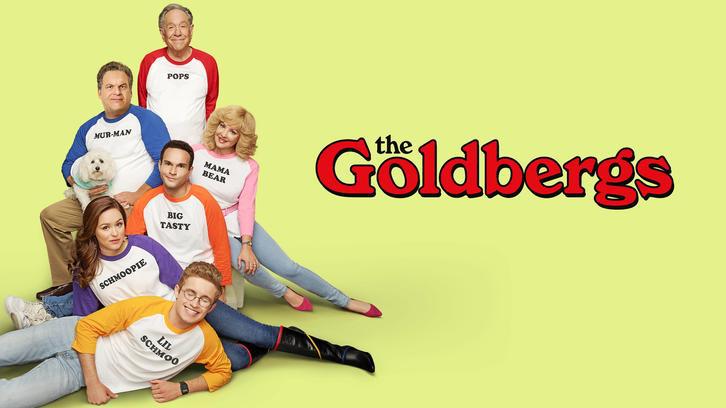 Barry sees The Rocky Horror Picture Show for the first time and becomes obsessed with the film. So much so, that he decides to throw a Rocky Horror themed party in his dorm on Halloween. Erica is not happy because she needs the quiet time to study for her exams.

In another more bizarre (and apparently true) storyline, Beverly purchases a collection of expensive French paintings to hang on the staircase. They are "tasteful nudes" with exposed butts. Beverly tells Adam to be careful going up and down the stairs, on account of his clumsy awkwardness. But once the paintings are hung, strange things begin to happen. They keep falling off the walls, one at a time. Murray keeps putting them back up only for them to fall again. Eventually, they each receive a large gash across the canvas, with no explanation.

Barry decides to throw the party without Erica's knowledge. He hangs flyers all over campus and Geoff tries his best to hide the event from Erica.

Back at home, Beverly thinks the destruction of the painting is being caused by a ghost. She and Adam channel the Ghostbusters and believe all the superstitious signs. Murray dismisses it, only for Beverly to point out that he believes in superstitions when it comes to football. He thinks he can explain the odd events with the help of science. To do so, he recruits Adam's science teacher to help.

Geoff awkwardly attempts to hide the party from Erica, only for her to find out from a windblown flyer. She confronts Barry about it and calls him the worst roommate and brother ever. She tries to explain that college isn't all about partying and he wants her to understand that it's not all about studying. A fight ensues (reminiscent of when they were kids) and they are called to the Dean's office. He feels sympathetic towards Barry, as he too is a Rocky Horror fan. He allows Barry's party to move forward.

Beverly calls her real estate agent to learn about her home's previous owners, thinking one of them may have been brutally murdered that would leave a spirit behind. Murray brings in Adam's teacher and tries to convince Beverly that the events are all explained through science. She disagrees and invites a medium she heard on the radio to help rid the home of the spirit. Beverly continues to tell Murray how deep her belief in this spirit is.

Barry receives a failing grade on his exam. He spent too much time planning his party that he left no time to study like Erica. Barry explains his plans and his teacher (played by Rocky Horror alum, Barry Bostwick) insists that he cancel his party if he wants any chance at reaching his real goals. Erica aces the exam, leaving Barry feeling like his dreams of becoming a doctor will be lost if he doesn't work harder and decides to cancel the party.

The family holds a seance to talk to the ghost and apologize for bringing in the naked paintings. Murray finds the family and mocks them for doing so. Beverly again says how she is always with Murray when it comes to his football superstitions and just wishes that he would be on her side too. Later, Murray decides to take her seriously and hold his own seance with Beverly to apologize to the ghost and agrees to be on her side. Her speech to the ghost is expletive-laden and she insists she'll sell the house to ugly nudists if the ghost doesn't leave. They decide to throw out the paintings after they decide the ghost has moved on.

Geoff brings Barry to a theater where Erica has un-cancelled Barry's party. She apologizes and realizes that they both need a school-life balance. The party has grown so much in size they were forced to move to the new location, where it fulfills Barry's vision of a perfect Rocky Horror party.

The best party about this episode is that the story is supposedly 100% true. The real life Beverly Goldberg explains to us that the plot points of the episode were all real (including calling a radio medium). This show often exaggerates Adam's real life with more made-for-TV plots, but this storyline is so ridiculous and the details are too specific to be made up. What a great way to tie the show back to the source material!


What did you think? Leave a comment below!