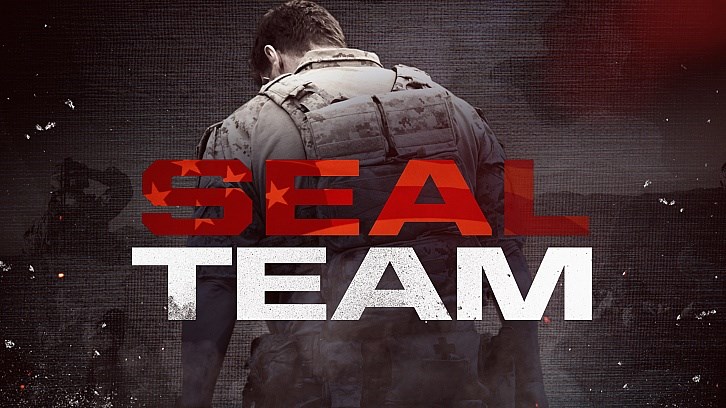 Last week I voiced my hope that Emma would get to work on her father's "dirt-hole' of an apartment. I got my wish.
What I love about Emma is that her father doesn't intimidate her. She can also see through his...deflections. Just when it looked as though he was frustrating her to her limit, Jason's pager went off she pleaded, "Don't Die." Really nice sequence.
What has me really worried is that I can't shake the feeling that there will be an emotional crash for Jason sometime before the end of the season.
Watching Jason come home at the end of the episode, sit against a wall, and turning on the microwave.
At least Sonny had football and a video game console to help him deal with being alone. A microwave is just.....way sadder than anything I could have imagined.
I love Ray and Naima. They are the poster kids for good military marriages. It also wasn't a surprise to see Ray looking for a way to step up his career, while staying with Bravo Team.
Do you guys think going for Warrant Officer is the right move for Ray? It seems like his driving motive is to keep things from changing too much. Is that a good reason, because things like this....can't both change and stay the same.
I'm beginning to think Lisa is going to break up with Sonny. It appears that Mandy's comments about how difficult her job would be considering how close she is to the team, are coming back to haunt her.
I never expected to cheer Clay's father on. It was cool of him, given how he's lived his life, to support Clay rather than lay a guilt trip on him.
Okay, so, what's y'alls take on the new CO? I confess to having had an actor moment.
Which is to say, I recognize the actor mostly for bad guys.
I'm trying not to lay any of those reactions onto the character. Right now I'm waiting on him to do something evil. :-)
I was doing okay until he pulled that political move on Clay. TBI is such an important issue that I was hoping Clay would say 'no'. But, Jason's advice seemed solid. What do you think of Clay's decision?
I'm really glad that the quest to get Swann a Purple Heart is still in play.
Mission: Support and advise the Azerbainani soldiers protecting Retake the Tesirli Power Plant
This mission felt like the first mission this season that had a chance of going very very wrong. It added a bit more tension to the sequence.
Bravo Team infiltrates the power plant and suddenly finds themselves under attack by a more professional and well equipped enemy than they were told to expect.
Ray got intel to Havoc that allowed them to identify the enemy and figure out what they were facing.
Iranian mercenaries hired to sabotage the plant and send the region into chaos. Rather than pull out, Bravo Team needs to stop these guys because destabilization of the region isn't an option.
They have to take a few chances, but ultimately come out ahead.
Does Jason usually use team member's names in the middle of a mission? I know he wasn't on the radio, but I couldn't remember if I've heard him do that before.
Blackburn is an excellent mentor. He makes it clear to Lisa, as she proceeds to beat herself up over missing the mercenaries' presence, that it wasn't her fault. When you think about it she's pretty lucky. She's got Blackburn and Mandy helping her through her first tours as an officer.
I think Lisa's growing pains are going to make a really interesting story this season.
I thought it was an awesome episode. I'm loving the way the writers are blending the character stories with the action stories.
What did you guys think of the episode?