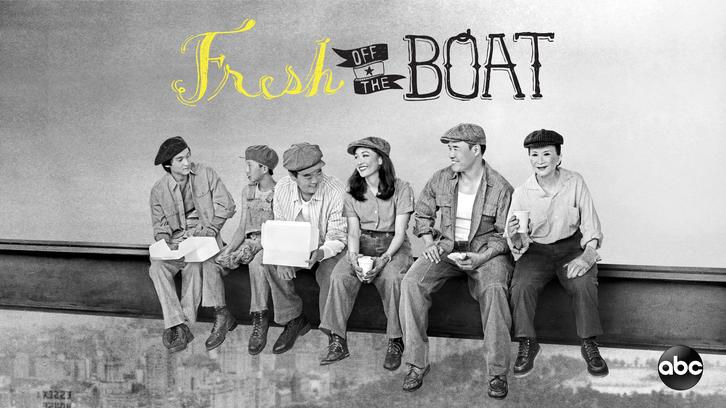 When a mediocre episode and a major allergic reaction converge, a double review occurs. But the wait was worth it, because Tina's back!

Grandma's Boys


I don't think the idea for this episode is a bad one; being the one who takes up the bulk of caring for an older parent is hard and it's easy to feel unappreciated. But the execution lacks ... everything. The whole retirement party thing is just weird. I can't tell if it's supposed to be Jenny just angling for presents or if she genuinely thinks she's retiring from something, or some mishmash of the two. It's weird and convoluted and really not that funny. And the lamp-shading didn't help, since everyone asking what Jenny was retiring from felt a long set up for a punch line we never got. It was nice to see Ken Jeong again, but he didn't get to do much, even if I like the idea of Louis getting a more supportive brother and appreciative mother. The place we end up is nice, but the journey to get there was very confusing and dull.

This week also wasted Keith David, which is a shame. I think that the Huang boys big adventure was crossing state lines to meet Reginald Val Johnson is fantastic, but other than that, this was a typical "what did I say while high at the dentist" story that didn't really go anywhere. Two great guest actors with nothing to do. However, the one thing I can say I really enjoyed is the ending synchronized swimming performance. The caps were amazing. I want one. Still, it was a random end to a random episode, and I hope that the show does better with notable guest stars in the future.
90's Stuff:
Deuce Bigalow: Male Gigolo
vs The Making Copies Guy
Best Line:
"Marvin's gonna blow when Grandma tries to dry her panties on that thing."
S'mothered

Now six months into their relationship, Tina is getting frustrated that she hasn't met Eddie's mom yet, while Eddie is desperate to keep his girlfriend as far away from Jessica as he can. I have to say, I'm actually on Eddie's side for this one. Well, I mean, not how handles the Tina part - lying to your girlfriend is always bad. But given the Crossbow Incident from last season (no, I will never let that go), I wouldn't be rushing to introduce her to any significant others either. Once you've put the literal fear of death into one of your son's girlfriends, you can't be surprised when they get a little squirrel-y about bringing them around. But Tina is awesome and doesn't have time Eddie's fumigation cover-up nonsense, and the two ladies end up bonding. Jessica making such an effort to get along with Tina feels like a carryover from the progress she and Eddie made last year. She might be trying too hard to be best friends with Eddie's girlfriend, but the opperative word here is "try." She's not forcing her will or sizing Tina up as the perfect future daughter-in-law. She recognizes that Tina is important to Eddie, makes sure she's a decent person, and then makes an effort to bond with her. The best of this show is often a result of Eddie and Jessica learning from each other, and that's absolutely true here. We see a more trusting and compromising side of Jessica, and an Eddie who can admit how and why he's messed up pretty quickly and apologize accordingly. Also, Tina goes toe to toe with Jessica and it's great.
Louis trying to find his new passion is ... fine. Maybe his restlessness is heading somewhere in later installations, but in this episode it was just a time filler in between the good stuff. Randall Park deserves better material; they could have at least given him some wackier jobs to do. I actually enjoyed Evan and Jenny's non-story better. It took up less time and came with the two great gags of Jenny being too sleepy to play the music on cue and her cutting Jessica off from her vent eavesdropping until she pays a toll. That and the excellent main story are enough to get it to being a great episode for me, but it loses points for that lackluster B-story.
90's Stuff:
Amy Grant and MySpace
Best Line:
"If Jessica dies, I become queen."
Did you like either episode? Which was your favorite? Do you also love Tina and/or Jessica's personal growth? Let me know in the comments down below!