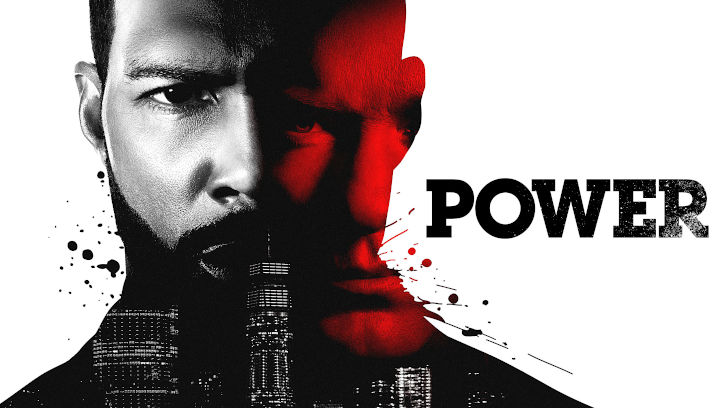 Ghost and Tommy

The demise of Ghost and Tommy's friendship has really taken its toll. The bickering I could take, but the all-out scorched earth revenge that Ghost has been on is so… I don't even have the words. Ghost has always been out for himself and pretty crazy, but the seeing and talking to a dead Angela thing is wild.

I know, I know. She is his guilty conscience. We all have one, but his agreement to return to all out war with Tommy was because "she" asked the question- "Why is Tommy still alive?" Ghost's response to that was to take care of it for his lost love. So not only did he attempt to handle it, he went for it with the gusto. In broad daylight, he rammed the side of Tommy's ambulance with his truck- which if we're being real he could have killed himself" and jumped out firing shots like it was nothing. That's Ghost though. Avenging Angie and not giving a damn.

And Poor Tommy. Lately he has been caught looking surprised by Ghost's vitriol; I hope he has truly given up any hope of reconciliation at this point.

Tasha

Even more entertaining than that shoot out scene this week was Tasha's story line. Here my girl is trying to get on her feet, but of course she can't because of guess who? Yep. Ghost. She secured her daycare space and met a FINE man. Ooh, let me say that again. Q is FINE! He seems like a good dad, and the best part is he doesn't seem the least bit intimidated by Ghost.

Tasha is accustomed to Ghost bulldozing her life so she tries to send Q away. Even though she clearly wants to pursue this fledgling relationship, she is fearful that Ghost will find a way to destroy her happiness. He has killed Shawn and Terry, so she knows killing Q won't even be a question. To protect Q and her own heart, she is trying to make a logical decision. Q doesn't seem to be so easily persuaded to back off, so she may have a fight on her hands.

Tariq

Lord! This boy. Robbing his Uncle Tommy, working with the Italians, and just straight up being a fool, Tariq is out of control. Trying so hard to be a gangsta, he doesn't realize all of the danger he's stirring up for his family-not to mention himself. Though it's somewhat understandable that Tariq would act out because of what he's been exposed to, there was the slim hope that he would have chosen a different path.

His antics helped his sister get killed and have consistently put him in harms way; his actions have also been a constant reminder that he doesn't know as much as he thinks he does. Will he ever learn?



Other Things I was Thinking While I Watched

*I was so rooting for Proctor. I know he's slimy, but he more than proved it this time. I wonder if his ex-wife really failed the bar or if he just faked that letter too. Watching her die right in the house with their kid was so dirty. That's some Ghost and Tommy mess. Birds of a feather….

*I agree with Tommy's mother about Lakeisha. There is just something about her that doesn't seem to click with Tommy. That ominous "when people let you down" speech was cold but true. What good mom doesn't put their kids over their relationship though? Hello? Can't be mad at Lakeisha about that at all.

*Not gonna lie. I lowkey want Tommy and Tasha to hook up. That would kill Ghost! Tommy loves their kids and he is her BFF. What could go wrong? LOL

*Q is fine as hell! Did I say that already? If she not with Tommy, I'll take this ship!

*Why did Ghost have that look on his face when he met Q? Why couldn't he even be cordial? Ulgh!

*Dre is so shady. Of course, he was playing both sides and that's why Ghost played his a**.

*I've been over Tariq for a while now, but I love a train wreck as much as the next person. He is heading straight into a trap all the while setting one for his dad and Tommy too. Well, guess that's what happens when parents fail to raise their kids. Someone or something will step in and do it for them.

What did you think of "Why is Tommy Still Alive?" Let me know what you think in the comments.

Power airs on Starz on Sunday nights. As always, thanks for reading.