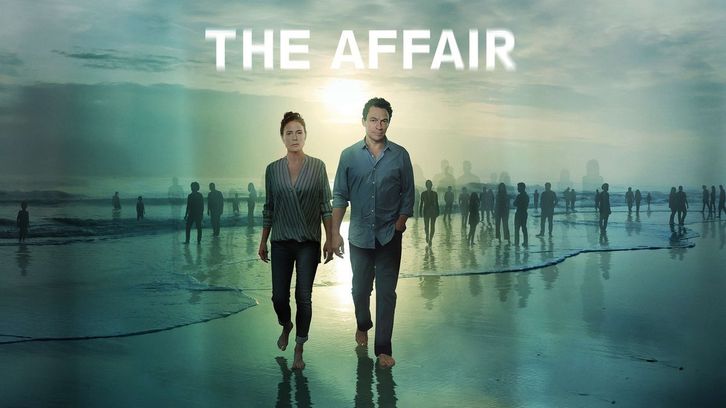 The Affair has always felt like a summer show to me, probably because of the setting (Montauk, the summer vacation & fling that became The Actual Affair, etc.) but most of it has actually aired as a fall show. Yes, I know, this is riveting commentary but since this is the last season I'm glad it's starting while summer is still somewhat ongoing, it feels fitting. It's something of a strange final season too, since two of the leads have left for reasons that I'm not sure will ever be disclosed, and it quickly becomes clear we will also be missing a main (POV) character. Not to spoil anything here since it was announced months ago and has been in the promo, but to compensate Alison and Cole's absence, The Affair is now introducing a 20 year or so time-jump and, of course, this means their daughter Joanie's timeline, as an adult. Which doesn't seem like quite a fair trade to me, but there's no denying it's an interesting twist. Here's to hoping it'll be worth it!


Helen's children are visibly distressed (who knew Stacy and Whitney were this close...), Vic having been more of a father to them during these last 8 years than their biological one. Noah is feeling all kinds of ways about how much he's missed out but hey, he made choices and now he has to live with them. No mention of suddenly-motherless Joanie by the way, whom he at least partially helped raise when she was a baby/toddler, either. But I'm nit-picking, Noah is mostly trying to be there for Helen in any way he can, and the way they watch each other when the other one isn't looking makes me think they're not quite done yet. Helen berating him for basically being alive (and taking out the trash) instead of Vic was one of the rawest scenes of an emotionally charged episode.
Speaking of parents, Bruce seems like he's having trouble remembering what time period he's in, which I'm sure will come into play more later in the season. As Noah introduces them to Janelle, Helen's mother does not let him off the hook.
How nice to meet another one of Noah's women.
For how long, though? Janelle seems all but out the door, between the racism & misogyny she faces at work and then at the funeral, and Noah's fixation on Helen, one can only wonder how much longer this will play out.
It's unclear if Noah is still teaching at the charter school, but the book he wrote about his affair with Alison,
The Descent
, is being made into a movie. He seems very involved in the process, so did he write the script on his off time? The blockbuster actor turned director -we all know how tricky that can be in Hollywood- seems odd. His questions to Noah are more focused on Noah's actual life than the book. Why does he need to know what bands Helen listened to in college?! Sasha isn't particularly convincing as the swoon-worthy, autograph giving movie star, but maybe the appeal will reveal itself later.
Finally, the last POV of the episode is introduced: some twenty years later, Joanie is living in a futuristic house with little digital gadgets (which I want to see more of), a boyfriend, and 2 kids, which we later learn aren't hers. She seems generally pretty unhappy, and we quickly learn her approaching birthday marks the same age Allison died at. Her POV ends with her downing a bunch of anti-anxiety meds, leaving us wondering if she's fulfilling some kind of self-inflicted prophecy... but this is TV, and I know Anna Paquin hasn't been booked for a 10mn stint in one episode, so there's that.
All in all, this was a pretty solid return for The Affair. It isn't an easy show to watch, but it never shies away from the messiness that is life and it's refreshing, if tough to see. In any case, after four seasons I'm in it till the end and I'm excited to see how it all wraps up (if it even does, and let's be real, probably won't).
What did you all think of this premiere? I'll admit I miss Cole and Alison's presence and dynamic, but this episode held its own better than I'd dared to hope without them, and I'm intrigued to see where Joanie's story is going to bring her.