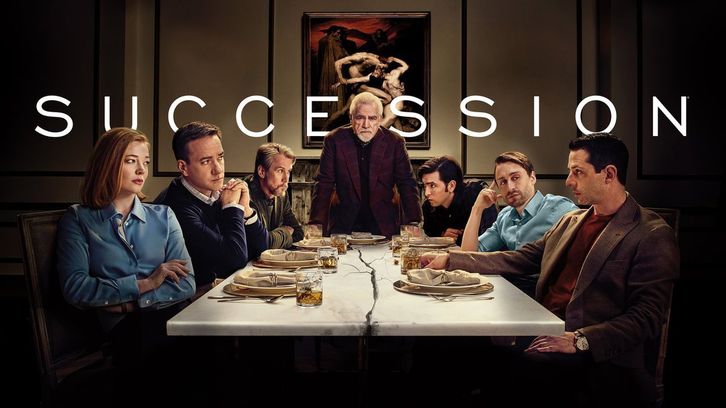 The third episode of "Succession" was weird. In a very good way. We understood quite well what kind of person Logan is, someone who is really hard to please and someone who's willing to do whatever it takes when it comes to winning.
The patriarch of the Roy family is still conviced to buy Pierce, a news organization and rival media company. No one in the family and at Waystar is sure that this is a good idea, but no one is brave enough to say it to the big boss. What I learned from this episode is that Logan wants to hear other people's opinions, but ultimately always goes with what is on his mind.


Apart from the acquisition of PGM, there are two stories keeping the Roys awake at night. Firstly, there is a journalist who is writing an unauthorized biography of Logan. The person who said too much is Greg. And of course he is scared that the others will find out it was him. He described Logan as "vindicative" and "violent", two adjectives I don't think will be of Logan's liking. When everyone is on the plane to Hungary (to a company retreat, more on that later), Logan gets furious when he hears the news and us viewers are curious to clock Greg's reaction and how he tries to fix the situation. He doesn't, by the way.
The other piece of news that the Roys have to deal with is Connor's presidential campaign. I really can't with this guy. Besides being the embodiment of white privilege at its core, he is also careless enough to post a video that is insensitive and mean, where he challenges the Feds to go after his taxes. I get it, that's how he is, that's what he has to represent, unfortunately there are tons of men like him. But I have to say that he wins the award for "best line of the episode".
Now to the retreat in Hungary. That was bonkers. Like, even for the Roys that was a little too much. Not for Logan, apparently, who seemed to be enjoying himself. I won't go into the details of what happened, because I wouldn't go it justice, you have to see it with your own eyes. What I am going to say is that we finally saw the true Logan, the man who would stop at nothing, who wants his legacy to be only about him, not about his family. Jesse Armstrong said that he found inspiration for the scene by reading about Stalin's parties. He would only drink water and have his guests drink alcohol so that they would say something compromising he would later use against them.
Tom and Shiv spent some time apart during this episode, which gave Tom the chance to try and buddy up with Logan (which I think didn't go very well) and to help Greg out (which it did go rather well). But there was a surprise waiting for him at home; Shiv, who talked to Connor about the video trying to do damage control, met a guy while out for drinks. They slept together, because Shiv made it pretty clear that she's not really into a monogamous relationship. She didn't say it explicitly to Tom, but all he had to do was to look her in the eye.
Holly Hunter will be in the next episode. I repeat, Holly Hunter will be in the next episode. Need I say more?
Favorite line:
Shiv: "
Connor, you know what they do to rich people in jail
".
Connor: "
Yes. They let them out early to mitigate the risk of litigatio
n".
What did you guys think about the episode? And by the way, how much is a gallon of milk? Let me know in the comments below!