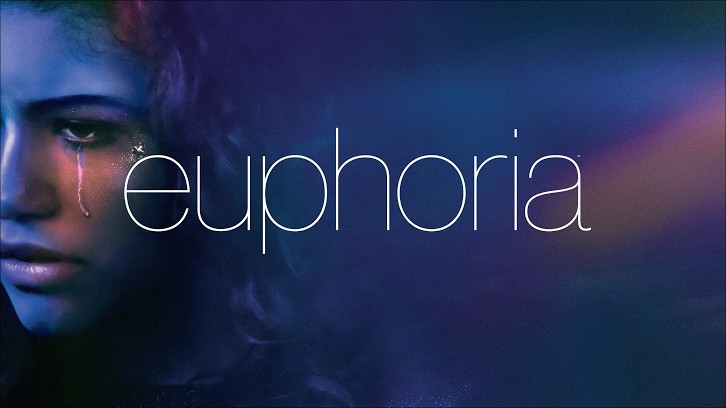 Roundtable led by Luana and Nikos


Foreword:
HBO's original acclaimed series Euphoria follows the drug-ridden messy years of highschool through its lead heroine Rue, a recovering drug addict and alcoholic who returns from rehab and meets new girl Jules whom she falls madly in love with. Starring Zendaya, Schafer, Ferreira, Demie, Sweeney, and many more talented young actors, the show tackles a variety of personal issues from mental health and drug addiction to sexual identity and abuse through its dazzling and shocking visuals.
Starting off with the very beginning of the series, what was your first striking impression of this unique teenage world?

Nikos:
I was immediately taken aback by the aesthetics and stylised cinematography of the series especially in scenes like the drug hallucination sequences with Rue and Jules. This bonkers yet uncomfortably accurate depiction of a post-millennial teenage world is one you're instantly drawn to. It indulges in the teen angst without leaning into pretentiousness which can be heard throughout the season in Rue's omnipresent narration.
Luana:
The narration is absolutely a game-changer, not a new tool by any means, but it's so personal, and so specifically Rue's, it's not some detached guy on the background, and I love that she even acknowledges she might not be the most trustworthy narrator. The unclear flashbacks are also interesting and something that keeps you on your toes but it's not used as a cheap way to manipulate, it's quite subtle. But the thing I loved the most, were the representations of what was going on in the characters' minds, such as Kat's Khaleesi fantasy or Rue's dick-pic class which was just pure gold.
Nikos:
Oh you make some excellent points! I will never forget the film noir detective sequence, leather gun holster and all.
Who were the stand-out characters vs ones that grew on you or surprised you?
Nikos:
Jules Jules Jules. To see a trans actress portray this multi-faceted positive character whose existence doesn't solely revolve around the transgender token trope while also delving into her transition was refreshing and her relationship with Rue was an instant favourite of mine. Speaking of Rue, Zendaya's performance did not need to grow on me because she was giving it her all from the pilot but I will say I fell deeply in love with Rue over the course of the season as we delved into her backstory and mental illness history. On the other hand, I definitely didn't expect Kat to undergo the physical and spiritual metamorphosis she did so I'll give her an honourable mention and hope she finally forms a healthy relationship with the opposite sex, or just with herself cause she don't need no man!
Luana:
Jules is definitely a stand out, she's like this unicorn, the fantasy in life, this fleeting shooting star that burns through everything it touches, sometimes they thrive, sometimes they burn up in flames and turn into fairy dust and nostalgia, so I can't wait to see where they will choose to go with her character because it will absolutely be a game-changer for the show and especially for Rue.
As for characters that grew on me, I'd say Lexi, of course, she starts as this background character and by the end I wanted a whole show just about her, in a few simple scenes, she managed to show there's so much to be told about her. Also, I can't forget Fez, I think this is the first time I've ever had this much sympathy for a drug dealer, all these things he has to deal with, these people that one day adore him and the next they want to kill him, the way he gets blamed for everything that goes on, not that I think he's blameless, but it's interesting to see this type of representation where he's not just the bad guy of the movie.
Nikos:
Your description of Jules... I can close my eyes and picture that, so beautiful :'(
Which elements of Euphoria resonated with you the most?
Nikos:
I'm gonna really out myself here and say that watching Rue fall for her soulmate who loves her but not necessarily in the same way she does was like looking through a glittery mirror of my own friendships and complicated feelings. It's heartbreaking to see Rue spiral but still put Jules's well-being and happiness first.
Luana:
I think whether or not you have struggled with addiction as Rue does, we all have these things in ourselves we may need to battle with every day, and when the enemy is your own mind it gets dicey.
One of the aspects I was most struck by was the depersonalization of sex in almost every single character's story, these are things that might not be treated as such, at the time, but it's definitely something that traumatizes them, no matter how in shock they might be at the moment, eventually, with perspective, these things take on different meanings.
From Kat's first experience, to Cassie's multiple ones, to Jules', which, of course, was the most violent, but the thing that really stayed with me was Rue's posterior narration of it, when she says: It's not like her body ever really belonged to her in the first place.
As for Kat, I believe labels are usually chosen for you, but sometimes with a strong enough counter label you can offset that, Kat chose to be the "empowered promiscuous girl" rather than the looser, the fat kid, but maybe the outcome is unclear, maybe both are deeply harmful.
One of the things I was somehow shocked by was the anger Nate was holding in, Jacob Elordi did amazing work here, there was something so primal about his outburst, something even his own father was horrified by, especially feeling guilty about being the cause of this. I hope we get to see Nate heal in some way cause this repression is harmful to others and himself.
Were there any characters you wish had gotten more of the spotlight in favour of others?
Nikos:
Lexie was the underrated gem of the group, the voice of reason, the stable and comforting presence for her sister as well as Rue. There's more to explore there for sure. Like, how did the stroke of genius Bob Ross costume inspiration happen?
Luana:
I have to agree here, Maude Apatow (Lexi) was absolutely amazing and I need as much of her character as we can get, I have no idea if she has such a small role just so no one could claim favouritism, given she's the daughter of Jude Apatow and Leslie Mann, but this girl is amazing, she absolutely steals every single scene. If this character isn't explored further on season two, it will be such a shame.
What do you see in store for Rue and her friends going forward, given the show's second season pick-up by HBO
Nikos:
Honestly, I was just relieved to hear Rue's definitely not dead after relapsing and hallucinating herself falling on a mountain of bodies. I hope the show gives her the support system she needs to really go clean but first I'm intrigued to see her big descend into her addiction and how that will affect her relationship with Jules and her family.
Luana:
I think it makes sense she continues to struggle with her addiction because no matter how much Jules wanted to help, she became a new addiction, and therefore the fact that Jules might be gone for a while could actually help Rue get better without replacing the high. Also, I really hope to see more of the family dynamics, especially with Rue's little sister, I found Rue's sponsor (Ali) deeply profound when he talked about the damage we might cause onto others when we're struggling with our own demons, it's not news, of course, but Rue had clearly not put much thought into this before, so I hope to see her try to be a better big sister.
I think the letter Rue's mom reads in the last episode was so touching, and definitely a roadmap for her daughter saying she can only hope Rue gives herself the chance. With some flashbacks, we got to understand the birth of Rue's addiction. Drugs (and even that hoodie) connected her to her father, and then to every single important relationship in her life.
If she survives, which we all hope she does, she'll probably be better for it, it takes something special to get through addiction and struggle with it every single day of your life, and though it'll never mean your life will be simpler, getting through it, and I mean really doing it, not only surviving but trying to heal the parts of yourself that brought you there in the first place, will always make you a better and wiser person, so I really hope we get to see that for her moving forward.
Finally, can we talk about that ending musical number?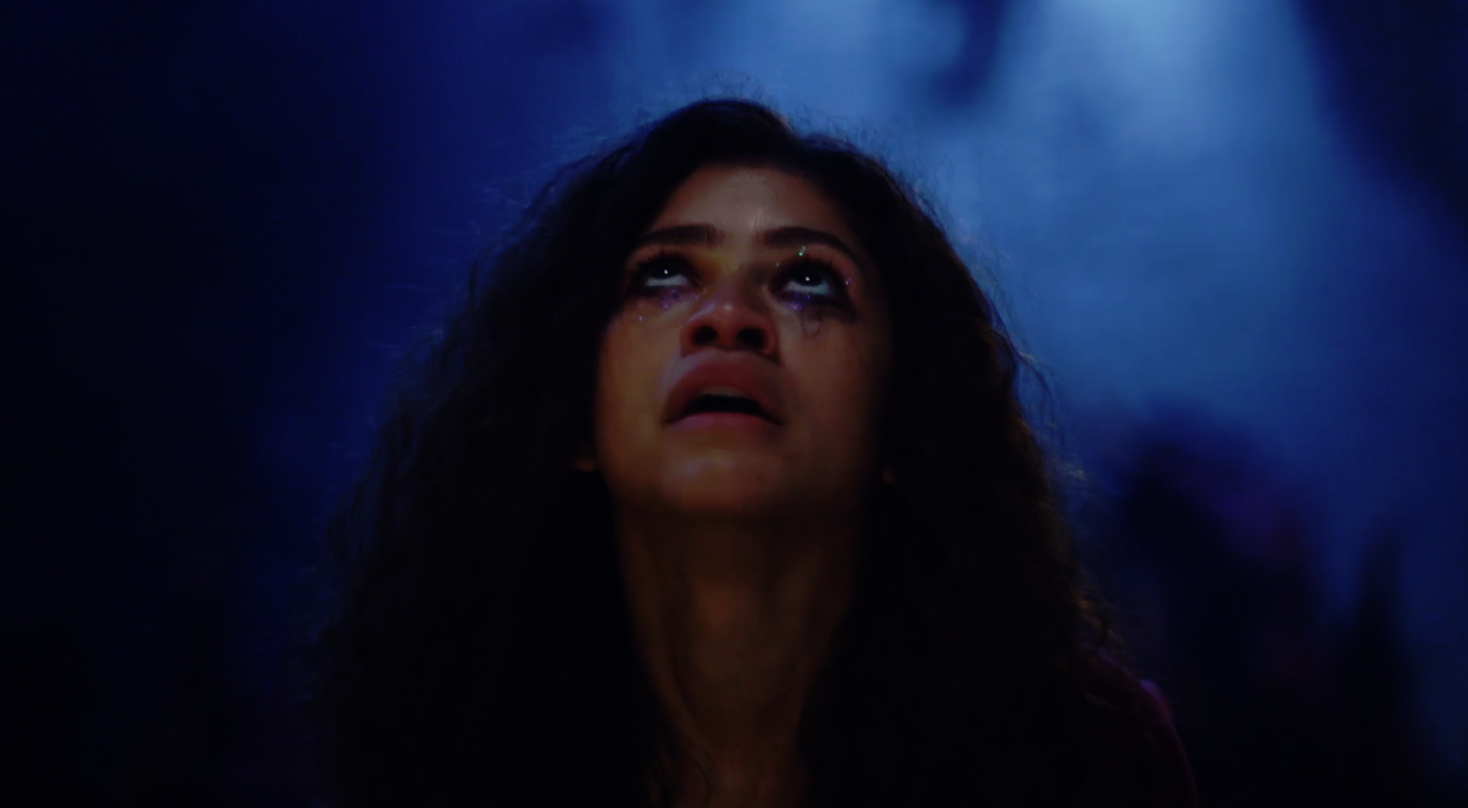 Nikos:
CAN WE? It's all I can think of, I want to hug every person involved in that creative decision including Zendaya for her exquisite rendition of the song. It felt like a perfect closing chapter to hear the song that's been echoing all season crescendo into a fictitious drug trip marching band on the streets of euphoria town (LA?). More musical numbers, more is always better.
Luana:
Well, you can't have Zendaya as the lead and not take advantage of it, I don't know if I'd advocate for more musical numbers, but I did think this was wonderfully shot and a great representation of where Rue is in her struggle.
Authors' note:
Thank you so much for reading our roundtable, we're so excited for this crazy story to continue and you can expect more reviews and roundtables from us in the future! Let us know what you thought in the comments below or on social. Did anyone else overplay All for us?