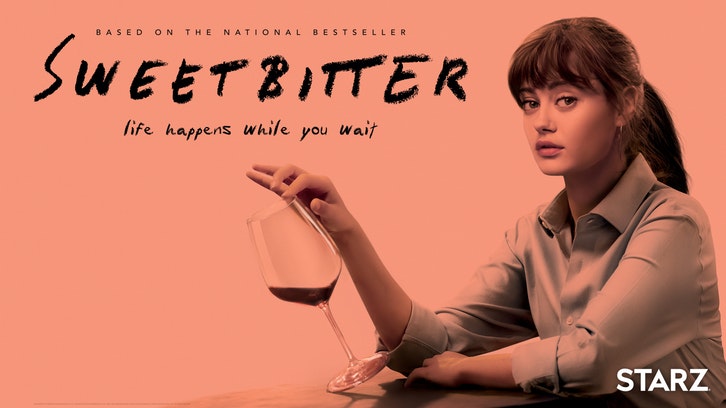 I don't know what I would do if I witnessed a pig being slaughtered in front of my eyes. Isn't it incredible how fleeting life can be? One minute you're eating peacefully, and the next you're gone. I don't mean to sound bleak, but that's what I think Tess was thinking when she saw that pig. Howard was showing them where their food comes from. It's important for the staff to know. It wasn't just that, though. Because "Sweetbitter" is one of those shows where everything happens for a reason.


What I like about this show is its pace. It's a natural calm that gives me the chance, as a viewer, to taste every moment. And yes, I used "taste" because it's about food and a restaurant and the people working in it. It's supposed to be savoured with ease. Every scene is like a dinner course.
Tess is part of the family now, she's more confident in her job and her life, apart from Jake, who is clearly not interested in her. He says so clearly, stating that Tess is not her type. That was harsh.
And what do you think is up with Simone? I loved how season 1 presented her as this mysterious and enigmatic character, who is supposed to be a guide for Tess, both at work and in her personal life. Now she wants to be friends with her, but do you think she has angle? I personally would like to believe she actually wants Tess in her life, but I am not 100% sure.
Howard, on the other hand, trying to change things at the restaurant, is acting like an unpredictable boss. That field trip with the pig was an interesting, and rather weird, way to get his staff's attention: things are different now. Be ready.
For the first time, we find out something about Tess's past and background and all because of a jacket. While out with Ari, Tess sees a leather jacket that she likes, that makes her feel like a New Yorker. It costs 500 dollars that she can't afford. So she decides to get a credit card, but when she goes to the bank, she's told that they can't help her due to some financial problems. After searching online, Tess finds out that the person ruining her credit is her mom. Her coworkers ask about her stolen identity crisis and taht's when we find out that Tess hasn't spoken to her mother in 12 years and that she really didn't raise her.
Will and Heather tell her that she can report her mother and have her arrested. Tess doesn't want that, she just wants to understand why her mom would do something like that to her. Simone kindly offers to help her get through the moment. And she actually does it.
Tess isn't the only one in trouble at the restaurant. Sasha, who's recovering from the accident whick took place at the end of season one, is having problems with his Visa and he's risking deportation.
I really loved these first two episodes. I am loving the atmosphere that was a big part of the show in season one, but it's become more personal, more character-driven; now, it's Tess growing up in the New York, it's her finding her voice and her place in the world.
Favorite line:
Howard: "
The chair is set to a very specific height and lean. Please, don't change it
".
What did you guys think about the first two episodes of season 2? Let me know in the comments below!