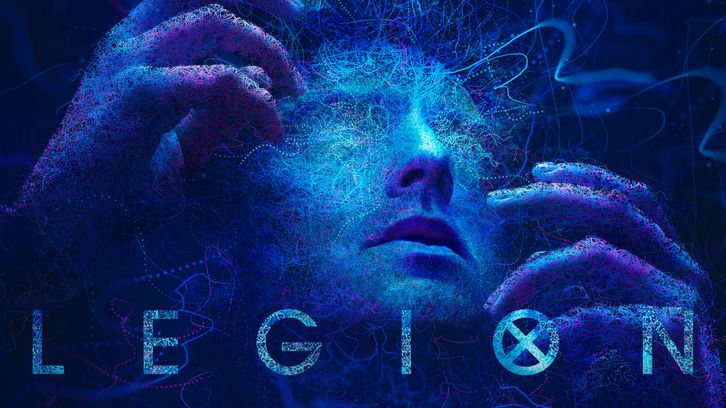 This week's episode of Legion takes another detour in effort to reeducate Sydney, as we catch up to Oliver and Melanie Bird serving as Sydney's new parents on the astral plane!













Last week Syd tricked David by taking some responsibility for some of her own past discretions, only to switch places with him in order to have David killed. But her efforts failed when she is stuck inside David's mind and confronted with the many voices of Legion, who seek to protect David no matter what.


This blow left Sydney in a catatonic state that caused her emerge as a baby upon the astral plane that has been transformed into a forest that's also is fantastically someone else's 'window box' attached to The City that Oliver eventually refers to as the real world.


The majority of the episode then is this kind of "Into the Woods" mash-up of a fairy tale reality and just like how the corporeal world has parasites like The Shadow King or even how space-time has time-eating demons, so does this version of the astral plane have a hungry predictor in the Big Bad Wolf.

The new reality allows Sydney to grow up and be nurtured in the woods in a way where she was better protected than that of her previous life experience and then later when she's a little older, moves to "the city", having her confront a more "adult" reality where cynicism and corruption almost win out thanks to the Big Bad Wolf further corrupting another young lady that Oliver and Melanie had also tried to save named Cynthia. I say almost, because Syd did not get taken in, nor did Oliver destroy the Wolf, despite that the world might of been safer or that seemingly Cynthia could not be saved, because not all people want to be saved.


Syd is taught first hand about the power of empathy and compassion, but how those generalized good things can be manipulated into accepting bad things and becoming bad yourself, but the most important lesson that Syd might be able to take away from this new life experience is when Melanie plainly states,
"We're not put on this earth to help only ourselves. You know that right?".
Syd is character that has been avoiding dealing with herself for pretty much the entire series and blatantly has tattoos on her wrists that state, "Me First" (a
nd ironically whose future-self happens to be missing an arm and thus possibly one of those of words is gone too!
)
But after the ordeal with Oliver loosing Cynthia after a "fairy-tale" themed rap-off (
yes, that's what I said
) with the Wolf, Sydney is ready to become the women she never had before and is ready to go back to the actual real world she left behind on the airship.
When Sydney wakes she discovers the time door is still open and goes to find Cary and Kerry. Cary works on making bracelets that can track Switch, but Kerry is in no shape to travel or battle, but has an idea about how to quickly heal, which entails switching the physical state of hers and Cary's bodies, leaving Cary bruised and unable to walk, as Kerry will have to push him in a wheelchair. All of this had to be executed quite quickly, because as Switch previously predicted, the time-eating demons are back! But all three of them make it though the time door, as Kerry proposes, we're going to win!
Stay Observations/Musings
As predicted, a lot is coming down to Syd, whose now been put in the place of season one David, transformed into
the reluctant hero
.
But despite this idea, it's actually not clear if this reeducation is about trying again to save David vs not giving on up on the world, since Sydney herself has not commented about her attentions vs the ones she previously had and where they might now be different.
In a lot of respects it was hard to tell whom was whom metaphorically in this fairy tale scenario. Is David (or Legion) either the Wolf and/or Cynthia? Or was Sydney once Cynthia now tuned David? or is the Wolf Amahl Farouk or The Angriest Boy in the World Doll?
How do you fight an enemy that anyone can become when that enemy is corruption and fear with a human face and body?
My hope though given the fact that Sydney grew up differently without her powers and where she didn't experience things without understanding them first or as Oliver put it, l
earning to love, before you learn to hate
(and not the other way), that Sydney found a sense of compassion for David and even for herself that she had been missing due to becoming a punk and experiencing adult things before she was really ready to in her former life.
In the same breath this experience may compliment David's time-travel fix, depending if the memories of whom they were can transfer over to another rendition of the time line. If so, there is also little reason for Sydney to not understand why David wants to do this, especially now realizing that perhaps death is not necessarily the end of everything, as the astral plane served as a kind of after life or second life where Sydney returned as an alternate version of herself with a different outlook that includes not being so afraid of death, as Oliver taught her, it's just apart of life...
A good chunk of
Legion's
subtext, especially that from last season, has been about different kinds of fear and where rational fears can eventually turn into the irrational and where irrational behavior can arise.
One of the bigger problems with Syd up to this point, is that she seems to have been too scared to ask and pursue answers to any real questions about the problems they all face. Questions about proving if the other Syd's future is really what she says it is or even not asking questions about the possible reasons why David could succumb to destroying the world in attempt to find other solutions or not even considering, that how she's chosen to handle things, could of contributed to the possibility of David's instability. And also just thinking that they could just trust Farouk after what he has done to David, where David may have over-stepped where Syd is concerned, but where his intentions weren't malice, but of fear of not understanding her change of heart.
But as Oliver also mentioned, he and Melanie have now taught her how to ask questions and how to answer them!
Everything seems to be set right in hoping that Syd still wants to help David after all and maybe the time travel plot will ultimately dissolve or become unnecessary, especially if this is what the Time-Eating demons goal actually is, but at the same time there could be things, including something left field (Farouk, David's Parents or Clockworks, Switch, and people/third party coming from another timeline?) that force them to take action in the time stream...
What do you think? Any theories out there? Were you glad to see Melanie and Oliver again? Do you think this really changed Sydney for the better? Sound off in the comments below!