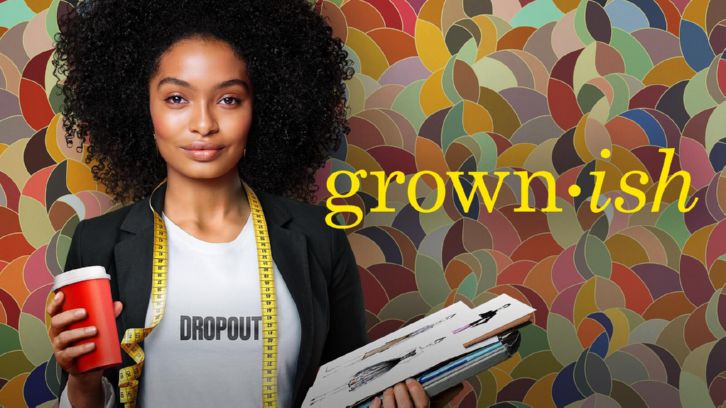 This week's episode of Grown-ish started off strong with a 911 call after a student tweeted about his depression and suicidal thoughts. They arrived before he actually took the pills he had in his room - this, however, was enough to shake Aaron, who gathered the students to start a dialogue about mental health.
As Zoey said in her monologue at the beginning of the episode, college can easily be one of the best times in someone's life, but it can also be very stressful and full of responsibilities. What Aaron and his friends ended up finding out is that a lot of their schoolmates feel the pressure to succeed and to not let their families down, and sometimes it's just too much. A girl mentioned how she often feels depersonalized and how she tried to reach the school counselors, but they never seemed to be very helpful (she had to wait months for a 15-minutes appointment with "some old white lady who kept telling me I look like some actress named Jackée").
Aaron agreed that the school needed more counselors (possibly black too, so they could emotionally connect with the students on a deeper lever), but when confronted about it, the school principal said they couldn't afford more counselors. Of course, much like in real life, mental health (and specifically, Black mental health) doesn't get the necessary attention until it's too late. Grown-ish managed yet again to tackle an important issue in a light, comfortable way.
Meanwhile, Zoey's major got declined and she didn't get into the School of Fashion. While at first she was really sad and wondered about choosing an entirely different path for her future, she eventually realized that nothing would make her feel more accomplished than fashion; therefore, she asked the permission to get her own major, the Sociology of Fashion. She's convinced that fashion is not only a way to express yourself, but a powerful tool to communicate a message to the world. I personally agree with that, and I like how Zoey's life is finally going back on track.
Next week, Aaron won't give up as he hosts an elegant fundraiser for his cause "Black Minds Matter". Are you enjoying this storyline? Let me know in the comments and see you next week!