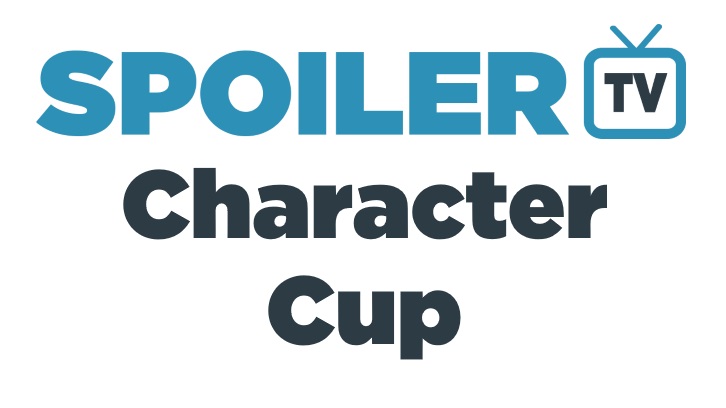 Wow! What a start to the contest! About halfway through round 1A, it looked to be a bloodbath with only 2 of the higher ranked characters in the lead. While 4 ended up winning, it came at the cost of many people's brackets. (Congrats to Tale, who leads the prediction contest with 9 correct choices. The leader board can be found underneath the polls.) For the first time ever, the last seeded character (Lorelai Gilmore) beat the first seeded character (Eleven). Previously, the lowest a first seeded character has gotten was 5th place. We also saw the fall of 2 iconic superheroes - Buffy and Supergirl. It is the first time Buffy has ever left the Cup in the first round. Previously, she has ranked no lower than 9th in the overall contest. With no clear lead out character in the nomination stage, it looks like this year will be anyone's game. Let the surprises continue!

To ensure that everybody has a good time, please read the rules below. It is important that everyone be kind and fair to make this the most fun for everyone. There are also links below to the list of character ranking and official bracket. Once round 1 is over, these will contain stats about the contest as well. The daily TV Talk Topic will be found above the polls each time. We have a new TV Talk Topic every day and all are encouraged to participate. It's my favorite part of the contest.

For those of you with underdog characters, get the word out now because the round 1 is where the biggest change can happen. Generally there are fewer votes in round 1, so it is far easier for an upset. Good luck to all and happy voting!


Rankings/Brackets




2019 Character Cup Rules:
1.
Don't take it too seriously!
Have fun. Discuss. Play nice. Don't cheat (only one vote per person per poll please).
2.
Focus on characters, not people.
Talking about what you like and dislike about a character is encouraged. Going after actors or fans is not.
3.
The aliens have not landed. There's no conspiracy here.
I will do my very best to keep the contest running smoothly, but I do make mistakes. I apologize in advance for any technical difficulties, spelling errors, and general absentmindedness. Let me know and I'll fix it.
4.
Comments are life.
As you anxiously await the return of your shows, why not distract yourself with a little TV Talk? Each day is a new topic so even if your favorites are out, you can still discuss. While this contest is just a silly piece of internet fluff, the conversation here dives deep, so jump on in.
5.
Nuts and Bolts
- All polls are active for about 24 hours. The winners advance to the next round. In the case of a tie, both characters go to the next round. New polls should go up every day and polls may sometimes overlap each other. Any questions? Ask away in the comments.
TV Talk Topic:
TV Talk Topic: When Movie Stars Move In
Years ago, TV was seen as the ugly stepsister of the acting world. Broadway and movies were the only place to get respect. Now, with the inclusion of streaming networks, TV is suddenly for cool kids and even commercials have their big time celebrity endorsements. How do you think the inclusion of so many "movie" actors has affected TV shows? Are high budget actors a good thing for TV as a whole or just a passing fad to get streaming networks more subscribers? Which shows that star these kind of movie actors would you recommend most? Are there any movie stars that you would like to see on TV? What shows would benefit from them? (Thanks to Lisa Breton for the topic idea.)
Prediction Contest Leaderboard and Brackets: