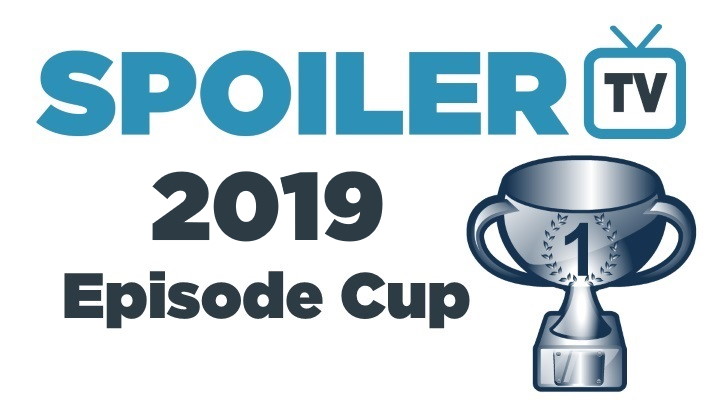 And so the traditional broadcast season comes to an end yet again. Television, as we know, is more year-round now than it has ever been, but there is still a drop-off in the amount of content being released on the small screen over the next three months.
But here at SpoilerTV, the calendar flipping into June means only one thing: it's the beginning of competition season, and that all starts today, as always, with the Episode Competition. It's now in its seventh edition and remains as exciting as ever.
Every episode of television is special. Each one contains elements that make it stand out from the crowd. And now, SpoilerTV is giving you the opportunity to select your favourite episodes of TV from the past 12 months, and battle against others to don the crown of Spoiler TV's favourite episode.
ANY episode that aired
from 1st June 2018 to 31st May 2019
can be submitted. Episodes that did not air during this period will not be included. Please do not try to submit episodes that did not air in this period, as they will not count and you will be wasting one of your nominations.
The top 64 episodes will enter the competition. However, if a particular show has more than two episodes in that top 64, only the two most voted for episodes will make it into the competition - thus giving other shows a better chance and preventing one show from dominating.
NOTES ABOUT SUBMISSIONS:
1. Please ensure that the episodes that you nominate have aired within the eligibility period as stated above. Episodes that aired outside of the eligibility period will not be counted and so you will be wasting a vote.
2. Please use the full show's title when submitting e.g. use
The Walking Dead
rather than TWD.
3. Please use the actual episode's name when submitting rather than any key word to describe it e.g. for the Supernatural finale you'd use
Moriah
instead of finale.
4. Please try to spell everything correctly as best you can as it will make my job of sorting through entries far easier.
Only 1 Submission per person. If you try to submit multiple times ALL your submissions will be removed.
Direct form link
You have until
Friday 14th June
to enter your submissions. If you have any queries let me know in the comments below or via my email
bradley@spoilertv.com
.
The competition will begin on Monday 17th June. Check back then for the first round of matches!
Enter your submissions, spread the word and tell us what you voted for in the comments!