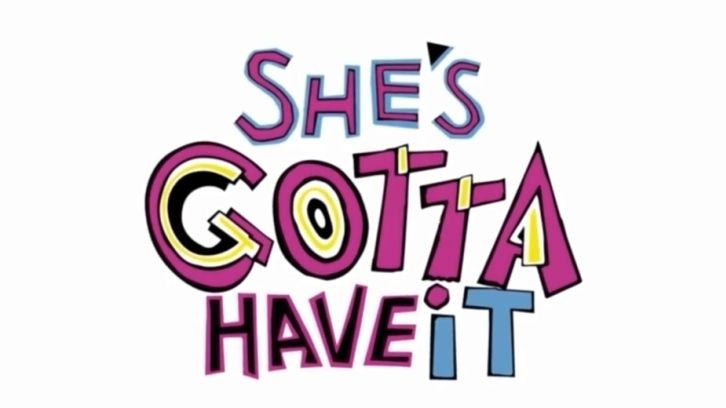 When SGHI dropped in late 2017, it quickly emerged as one of my favorite programs of the year. Its refreshing take on gender and sexuality through the eyes of a dark skin black woman was not only something that I cherished, but something that was absolutely necessary for television. Never had I seen a presence like Nola Darling grace the small screen as a lead character. Beautiful, provocative, complicated, and unapologetic. These were all signs of a very important story being told. Having to wait a year and a half for the second season was a nuisance, but the season premiere ultimately restored my love for the series. Set 18 months after S1, it's summertime in Fort Greene, Brooklyn. Amidst growing changes within the beloved neighborhood, we quickly learn that each of the characters are on the brinks of personal transitions. Nola has reconciled with Opal as the two rekindle their romance. Mars redefines his relationships and his identity because of the turmoil surrounding his socioeconomic status. Jamie fights to repair his faulty marriage, while Greer retires his playboy ways to pursue monogamy. Such shifts within the narrative make way for a season that builds on themes related to redemption and emancipation, which is something that I greatly appreciated.


That being said, the breakup was written well as we had the chance to see Nola mourn her fallen relationship. In a powerful scene from 2x03, she expresses her frustration towards her therapist in a raw yet honest fashion that made the pain very relatable. "
Everyday I wakeup and I feel so sad! And I can't stay at home because all I do is think about her
…" This signified growth within her character. Rather than distract herself with another lover, viewers took note of Nola's efforts to unpack her heartbreak which made it apparent that she was trying to do better for herself. Such a move marked the beginning of Nola's journey towards self-actualization as the remainder of the season revolved around the discord surrounding her creative integrity and the need to survive. This was presented in the form of a business offer to curate a streaming service's artwork. Of course, Nola's headstrong mentality drew hesitation, but it stemmed from her fears surrounding commercialization defacing her artistic endeavors (which unfortunately became a reality). The tension persisted further in 2x04 when Nola had the misfortune of confronting the racist, white culprit who vandalized her street art from S1.
It was interesting to watch Nola combat the external influences in her life as she was forced to not only take accountability for her actions, but to also acknowledge the impact it had on others. Whether it was Skylar and Cheryl's abrasive confrontations or Shemekka's reaction towards Nola's controversial piece, these experiences served as a lens pertaining to her identity. Nola was forced to reexamine where she stood as an individual to make way for a journey that was reflective of who she wanted to be. For me, this surpasses the quality of S1 by moving beyond the love pentagon for a story related to introspection. Few shows are willing to do that and instead opt for plots that stress the romantic relationship at the expense of the lead character's development (like Being Mary Jane unfortunately). The decision to concentrate on Nola's characterization worked favorably for the writers as it marked an important turning point for SGHI.
While Nola's characterization was an absolute standout in S2, the secondary plots struggled to gain momentum. For whatever reason, the writers would generate storylines without a proper conclusion. For instance, S1 scene-stealer Raqueletta Moss offered Nola a summer job at the elementary school but viewers were never given the chance to see Nola work. This was a missed opportunity to explore Nola's creative and professional conflicts, while utilizing Raqueletta (who was promoted as a regular with little to do). Shemekka had the same problem. The season alluded to her body dysmorphia as a result of the botched injections, but the matter wasn't explored fully. This was disappointing as Shemekka had the misfortune of being reduced to a caricature amidst a rather timely concern related to self-image. S2 should've been the moment where she maximized the agency that was lost in S1, especially since Shemekka found a means of atoning for what was done to her.
Despite the limitations, SGHI thrived in its second season with its endearing portrayal of emotional maturity amidst the challenges surrounding young adulthood. DeWanda Wise continues to captivate audiences with her sincere yet humorous performance. The use of black art in a visual, musical, and literary sense serve as the backbone of the series with its relevant but timely choices (I still ADORE the album artwork that gets displayed once a scene ends). Finally, the cinematography soars by painting the show's setting (whether it's Brooklyn or on location in Puerto Rico) as a notable character to embrace on its own. If S2 proved anything, it's that Nola Darling still has "it" going on.
Favorite Music Moment: Nola and Opal's sex scene with Frozen by Madonna & Nola/Greer's catchup with Hopeless by Dionne Farris
Favorite Episode(s): 2x04 (#NationTime) & 2x07(#OhJudoKnow?)
Overall Grade: B+