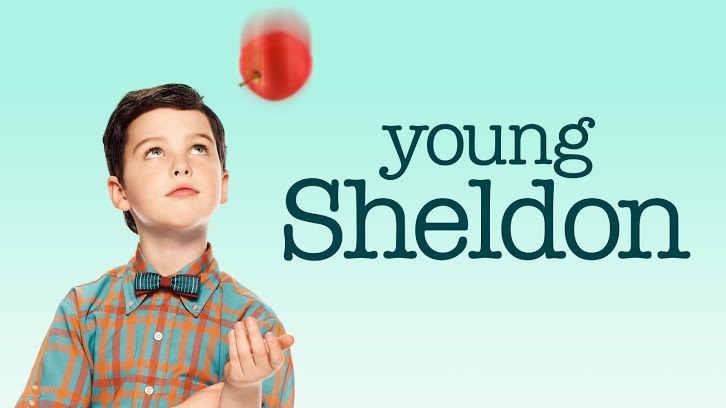 Georgie is in heaven when he realizes the house guest that will be staying with this family for some time is his crush, Veronica. She is having major problems at home as her mother's boyfriend is an alcoholic and things get out of hand on a regular basis. While specifics were never mentioned we can all imagine, especially based on the boyfriend's short appearance in this episode, that violence was involved. While Georgie is sorry about her situation at home, he is delighted to have her
around. He actually offers to give Veronica his room for the entire time she is staying with them and then proceeds to clean it until it is spotless. He even removes all his questionable decorative items! Georgie is on his best behavior whenever Veronica is around. This causes the young woman to dream about kissing him which she is not too happy about. She starts to avoid the boy and spends time with Missy instead. She is really good with children, even with Sheldon. When Clint, Veronica's mother's boyfriend, suddenly shows up at the Cooper's house to pick up his stepdaughter she refuses to go with him. When George tells him that he has no intention to let the girl go with him Clint gets rather aggressive. George ends up hitting him. I am not sure it was a good choice to let George resort to violence. Yes, he was protecting Veronica but was this really the way to go?
While the drama around Veronica is playing out at the Cooper's house, Dr. Sturgis invites Connie out for dinner. He has a special surprise planned. He is trying to recreate their very first date since today is their anniversary. Connie was not aware that they were doing anniversaries but goes with it. However, when he goes down on one knee and asks her to be his wife she has to put an end to the situation. She does not want to get married again. Ever. She was married for a long time and this is it for her. Nevertheless, she is serious about this relationship, she just does not want to tie the knot. Her rejection hits Sturgis rather hard. When they return to Connie's house he decides to leave. He ignores her calls for several days. Connie realizes she has to do something to make up for disappointing Sturgis. She takes out an ad in the paper to announce that she and Sturgis are officially a couple. She wants to show him that she is all in, despite not wanting to get married. It's all the affirmation he needs.
Before you stop reading can we talk about Connie's workout clothes real quick? She rocked that stripped leotard, the Spandex and the legwarmers! You gotta love the 80s!
Let us know how you liked the episode? Did you mind that this episode was less focused on Sheldon?