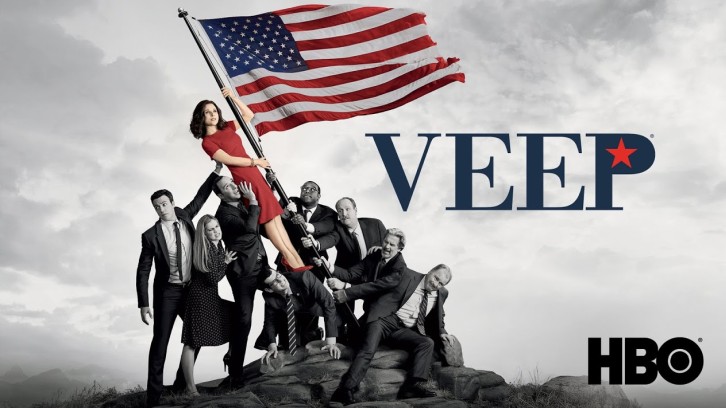 Veep 5.04 "South Carolina"

This episode saw Selina's team head to South Carolina in search of another endorsement as Richard juggled with his new position of Mayor. The character switch has proved a nice run in to the final season of the series, imitating the real-life collusion of Trump and the Russians in favour of putting Selina under the spotlight when she's approached by the Chinese. This episode did a lot to undo everything that seemed set up to be major factors in the last season, narrowing down the field of presidential candidates and taking the biggest surprise of them all, Hugh Laurie's Tom James, out of the running.

I had expected Tom to be the one going toe-to-toe with Selina given how competent his campaign looked like but it appears that it will come down to both Selina and Jonah. It's also not possible to discount Richard, who seems to be failing upwards. But for Selina, her "Man Up" campaign seems to be helping her win votes in New Hampshire - which saw Jonah come sixth in his own home state - so much for him being the state's favourite son. Winning your own state should be something that is vital for a President looking to win the White House, but despite the fact that Jonah's campaign has been nothing but a disaster after a disaster, stranger things have happened with Veep so it's not quite time to rule him out of the running just yet.

Mike passing on a message from the Chinese consulate allowed Selina to notice that President Lu is offering to help the election. There was no danger of Mike reading through the lines of the message - which is why the Chinese went to him rather than someone more competent, and Veep uses this strategy to show just how much of the vote Selina is trying to win and how hard she's willing to go to do so, speaking in reverse speak to gain any advantage that she can. If it wasn't bad enough that her ex has got her in some financial trouble, if she's caught in the act of treason things could get so much worse. This deliberate parallel with real-world news may end up leading to some predictions of the finale, will Selina win anyway? Even with foreign interference? Knowing Veep, it won't be that simple, and it's just as likely Selina will end up back where she started as Vice President.

Jonah's fear of maths turns out to be winning over more voters than should make sense, coming up with a plot that it was invented by the Chinese to give smart people power over people less intelligent then thenm. It's then further weaponised when he learns it was an Islamic invention, and even though Jonah may be preaching a wrong message, it's enough for people like Amy to take notice of what he can do with the right (or wrong) material whilst at the same time trying to take him out of the race in the quickest way possible whilst he can leave with the most dignity intact. Selina's blatant dismissal of Amy (asking how her baby is even though it was already aborted) doesn't stop her from trying to pitch Jonah as her Vice President, but it's an idea that Selina won't even entertain, and even worse, nobody else will take him either. For now at least it like Jonah's on his own.

Tom's resignation throws a spanner in the works for Selina who was expecting that he would back her in the race in exchange for a favour at a later date. You knew as soon as Selina was watching his speech presuming victory, something was going to go wrong and in true Tom James fashion he turns the tables and says that the right candidate hasn't emerged yet.

Clea DuVall has been another of one of the many standouts of Veep's supporting cast and it was fantastic to see Majorie take over Gary's position for the week. Changing people's roles every few episodes has worked wonders for this season so far and this was no exception, even if by the end of the hour Gary had returned to his usual position.

The episode put Selina's character to the test - possibly the biggest test of her career, and introduced a potential scandal in the making that could see the stakes potentially become All the President's Men level. This show has never had as much urgency as it has had now, and it almost feels incredibly refreshing in a way as the series moves ever closer to the end.

Veep 5.05 "Super Tuesday"

Super Tuesday followed on gloriously from South Carolina as ever, keeping the stakes high and the jokes coming thick and fast. The episode seems to be going through plotlines quickly but maybe not quite as quickly as I would have liked, with only so many episodes left if we are going to see whoever's in the White House at the end of the series it will require some major time jumps and plot advancements, perhaps even more significant ones than what we've had already. With just two episodes of Veep left to go, we could very well just get that.

The show dropped one big bomb for Jonah in this episode when he was called upon to take his birth certificate test which he announced live on camera to a televised audience only to find out that his results were somewhat different to what he imagined. His "Where Are You From?" campaign is xenophobic and again, serves as another parody of the Trump campaign with his polling winning over the support of the crazy conspiracy theorists, people who Jonah shouldn't be proud to call his peeps. Amy is using the rage developed against her old boss to her advantage in coming up with some attack methods for Jonah to use, and the show revels in getting the best out of Amy Brookheimer.

Assuming that is, Jonah has any chance of recovery that is - we learnt that Jonah's so-called step-father was actually his real dad, complicating the relationship between him and Beth even further.

Amy isn't the only advisor who has left Selina's campaign as we spent a lot of time with Richard this episode, who as ever was on fire. With Dan now on his side, we ended up with another brilliant example of Veep switching up team dynamics to keep things exciting and unpredictable. The unpredictable nature of this show this season has produced some entertaining results as we're not quite sure where the next episode will go, and there's almost some Game of Thrones level moments of backstabbery and allegiance shifting going on here, which has what Veep has been about from the word go. Seeing Richard almost rise above it all as he ends up rising higher up the ranks, it won't be long before he finds himself in the race for the White House on his own terms and given how horrible every other candidate has been - it almost seems like President Richard would be the best possible move for the country right now, especially after his unintentional exposing of Sidney Purcell's corruption to the press resulting in his promotion to lieutenant governor.

For all the supporting characters that I have praised on this series it can sometimes be easy to overlook the main star, but that's not the case when the main star is as good as Julia Louis-Dreyfus is week in week out. It's hard to look past anyone but her getting nominated for that Emmy especially in the final season of this critical darling series and Selina's relationship with Andrew has always been one of the story arcs that has allowed to show her range as an actor. We learnt that Andrew was gearing up to make a deal with prosecutors which would lead to Selina's campaign being in jeapoardy as she would be the one to take the fall. Her solution is to go on Mike's BuzzFeed show and try and push the blame on Kemi's husband who had a reputation of tax evasion, all the while not being able to get that the show is actually being broadcast live on air. Selina has always been one to play fast and loose with the truth and we saw that this episode.

But there's no happy ending in store for Andrew, whose escape route saw him take a boat to Israel via Cuba. The boat trip led to his death at the hands of its explosion, and what's worse, is that it may have been Selina's fault as her message to Keith Queen to "take care" of the Andrew problem may have led to darker results than expected. At least Selina's not willing to stoop as low as planting the blame entirely on Gary, although that doesn't stop her from entertaining the idea - averted only by Gary's uselessness.

The other problem for Selina this week was the Chinese who she learnt from a stolen piece of paper from Keith (who's known to Andrew as "Luther", further creating an enigma around his identity) - translated via Mike's daughter at a party not wanting to go to anyone old enough to know what the letter actually meant, the revelation was that the Chinese wanted Selina to be nominated but NOT to win, instead placing their bets on Montez. Learning this would be something that would demoralise even Selina - which it does, especially as they can't even cheat well.

If there's anything that we've learnt from these last two episodes of Veep, if anyone earns Tom James' endorsement, it should be Richard. Even if it means that Dan's ego would be uncontrollable.