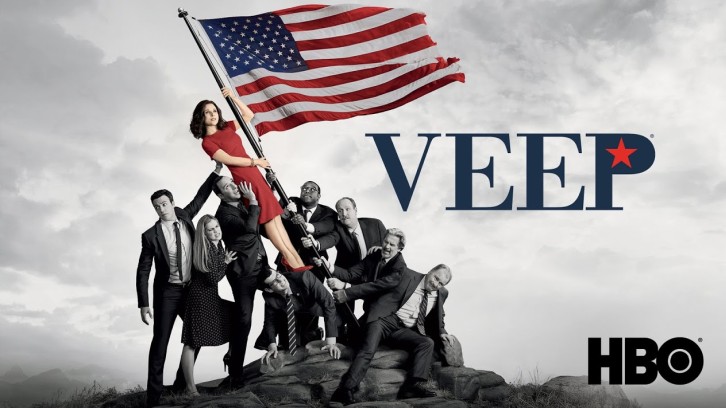 Veep 7.06. "Oslo"
Veep
saw the return of fan favourite Minna, played as ever by the brilliant Sally Phillips, an old Finnish acquaintance during a trip to Europe. It's an exciting hour that allowed the series to tread one final time into international politics, as we found out what had changed overseas since Selina's last visit. If anything, though, this episode almost felt too rushed, trying to cram what could have been an epic 40-minute episode into half an hour, sticking the landing as Selina admitted to befriending war criminals whilst having committed war crimes herself. She shouldn't have been surprised to learn about the people who have committed war crimes who did get Peace Prize Awars in the past like Henry Kissinger, but it was an interesting way to bring the series' penultimate episode to a close even if it might not have been
Veep
at its funniest.
That's not to say the European storyline didn't have any hilarious moments. Selina throwing a phone out of the car during a conversation with Minna only be told it was her own phone was a highlight. But it's too late for Selina to convince Minna not to turn her in - she already has, and now she's public enemy number one for Interpol who want to extradite her to The Hague and imprison her for war crimes. The scenes where Selina hid out at the Finnish Embassy were among the more entertaining as well.
If anything, this felt more like the show trying to do a high-stakes political thriller, at least with the European scenes, because back in America on the campaign trail Jonah's effort to ramp up support in Pennyslvania, the state with the second-highest non-vaccinated people in the country, played brilliantly with all the anti-vax satire pretty much landing from the word go.It quickly becomes apparent as Jonah's travelling the country that the more voters are becoming sick in his wake, and we soon learn that he is essentially patient zero for an outbreak which starts with him getting chicken pox. It's no coincidence that Jonah is winning the support of the lowest educated in the country, especially given everything that we've seen from his character so far, playing more into the Trump handbook than ever with his desperate isolationist "No one in, no one out" policy. But this is taking a personal toll on the character too, who loses his father as a direct result of his anti-vax beliefs.
Veep
also had time to introduce new characters this late in the game with the arrival of Michael McKean as the former Governor who Richard had replaced, and watching the two characters playing off against each other was fantastic - especially as I've mentioned before in my reviews, more of Sam Richardson is never a bad thing. Dan's excitement about getting Richard a promotion went south pretty quickly when he realised that his office was more of an intern's office than a proper office, and that was only crushed further by the Governor accusing him of being a "Manhattan Date Rape Mystery." But it's Richard who comes out on top in the end, who - when holding a press conference, states that he wishes he could nominate everybody running. It's not without its consequences as there is potential for divide between Dan and Richard, with Dan a bit too quick to assume that he's going to be the one in charge from now on.
And Selina, who freed Tibet, gives away the one thing that she worked so hard to get so she could become president. Lu is overjoyed about this and it's enough for him to back her over Kemi for the presidency. Selina too gets some good news when she learns that her debacle has earned her some support back home during a phone interview with Mike whilst in Norway, and she hears that Americans don't care what she's done with the drone strike. Yet the terrorists in question had a zoo, Selina argues, and a lot of animals were killed. Her fleeing via a tunnel network was fascinating to watch with the help of Murman even despite his attempts at comedy about how he would often kill people involved in false rescue attempts paid into the unexpected increase in tension in this series, and her return to America is thwarted by protesters who are furious that her drone strike resulted in the death of an elephant. Her return to collect her Peace Summit Award was another scene that once again, took time to examine Selina's character flaws.
The escalation of
Veep
into a series with more high stakes than ever before has been often fast paced and it's safe to say that the shorter episode count is hurting this series as it sprints towards the finish line (thankfully, at a better quality than the
other
HBO show that's also sprinting towards the finish line). At least it's still able to maintain that rapid-fire punchlines and jokes that have been with us since day one to a consistently high standard. One thing as well that was off about this episode was how quick the series brushed over Jonah's relationship with his father and went onto the next topic, because whilst it gave depth to Jonah it did mean that it was resolved a little too quickly, and seeing another side of him for a change was welcoming. The episode did need to hit home a little bit harder given how little time
Veep
has left, because it's the rare penultimate episode in a long-running series that never feels like one. It just felt like an average episode of
Veep
, but an average episode of
Veep
is no bad thing when it's still better than most comedies on air.
Veep 7.07 "Veep
"
This all changed in the self-titled extended length finale though, which really upped its game and was easily the better of the two episodes, ending the series on a glorious high that felt the most fitting given who the characters were. It also went surprisingly more emotional than I expected and almost was able to make up for the problems of
Oslo
, with a fascinating
Harry Potter
-esque epilogue that cuts into the future to catch up with the characters and where they have ended up.
The extended episode brought all the democratic candidates together for a shouting match where Selina was accused of stealing South Carolina, which Selina argued should be the bedrock of their political system. The shouting match was exciting to watch even with minimal involvement from Jonah, and it was interesting to see them square off against the minor candidates who we'd not seen much of up to this point. Selina dominated the polls but not by enough votes to get the outright nomination, and with Tom James back in the race things are only more complicated than they already are. A proposal by Furlong to consider Kemi as a VP was quickly thrown out by Selina despite its benefits of taking Kemi away from talking up the need to investigate the Meyer fund, and instead she turns to none other than Jonah, initially wanting to put him in a place where he can do the least damage possible at the EPA. Selina ends up using the men's bathroom and becomes an ally for trans rights, but the attention is immediately shifted elsewhere when a maths teacher is found responsible for a terrorist attack at JFK, something that Jonah is able to capitalise on. But he's also been denounced by the ACLU, putting him in a tight spot.
The drama continues with Selina abandoning Gary when she gets her White House position and the nomination, after winning the support of Buddy Calhoun with promises of outlawing same-sex marriage which comes at a great personal cost to Catherine, with one last example of how little her daughter matters to her. By offering the position of Veep to Jonah it's enough to make it clear that even Kent might have a soul and what could actually break him, putting his foot down on having someone as insane and dangerous as Jonah in the White House. This argument is countered by Selina who offers up a counter proposal - a Jonah as Veep is better than a Jonah as President, especially as from her own personal experience she believes that it's "a fate worse than death."
Jonah's absurd but somehow plausible ascendance to office instead of Kemi leads to Gary being targeted as the fall guy when Selina comes under the spotlight. Selina regrets this later of course when there's no Gary to turn to in the White House, but pivoting from defending him at all costs to throwing him under the bus shows how desperate she is to get to power. It's been a long hard ride for Selina and she's not come this close to giving up now. Whatever it takes, and all. Her reward is a position where she can prevent Amy and Jonah from meeting with her, and it's a hollow victory. She's almost betrayed everything that she stood for to get to the office, offering one parting comment to Gary before they departed "You are are a lifesaver. couldn't have done it without you." The rare look of a horrified expression from Gary made his return in the epilogue all the more heartbreaking, especially when you consider that Gary has been one of the rare innocent souls with no care for the backstabbery of politics in this series. The last time we see Selina, it's alone in her office, talking with the Israeli prime minister after realising that Gary is not there to get her some food. Even with the epilogue, that would have still been a fitting ending for the series.
That ending too, was one of the most emotional moments on the entire series as we flashed forward 24 years in the future to show what happened next to the characters and it was an ending that suited them perfectly. The vast majority of these characters have always been self-centred and absorbed and to see that they've never changed somehow was incredibly satisfying. Selina's funeral takes up the majority of these final few minutes of
Veep
and the reactions of all the cast are very clear. Everyone attends her funeral, Dan is now married to a woman young enough to be his grandaughter- also leaving the relationship between Amy and him unresolved, and Jonah was impeached whilst Richard Splett has just earned his reelection, finally making peace in the Middle East, getting the ending that he deserved (I'm going to take this opportunity to start a spinoff focusing on his time in the White House!) and winning the Nobel Peace Prize. It's fitting that in a world full of people willing to do anything to get the job, it's those with good intentions that becomes the most successful. It's also no coincidence that Kemi earned two turns in office, too.
But where the emotional moments really kick in is when Gary turns up to say one final goodbye to Selina. It was a brilliant moment by Tony Hale that showed just how wonderful this ensemble is - Julia-Louis Dreyfus may get all the praise she deserves, but part of what makes
Veep
work as well as it does is that the entire ensemble is brilliant. The emotional moment that kicked in when paired against Catherine's almost celebratory moment over her mother's death was fascinating to watch, but it's hard to beat "You'd hate the flowers, but I brought the Dubonnet" as one of the series' most iconic lines.
And then in true Selina Meyer fashion, not only does the soldiers carrying her casket struggle to put her away for one last time, but her death happens on the same day as a major beloved Hollywood celebrity - Tom Hanks, and Mike's instant pivot to that death live on television gave us one last, perfect bait and switch that
Veep
has done so, so well.
And then it's over, and
Veep
goes out on an ending that does justice to all of its characters in style, after seven brilliant series of near-perfect television. Few comedies have been able to equal this series at its peak and Julia-Louis Dreyfus' performance has been one of the most iconic on television in the last few years if not the most (she deserves that one last Emmy). There have been few shows that I've enjoyed covering for this site as much as I have this one.