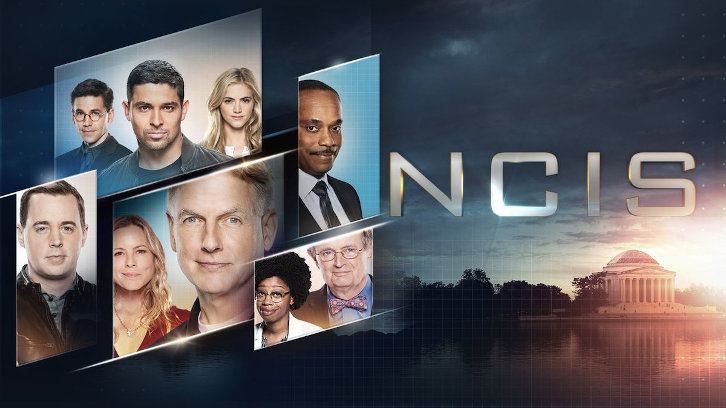 16.20 - "Hail & Farewell"
Written by Jennifer Corbett
Directed by Michael Zinberg
Reviewed by KathM
…because I loved her. And that never ends well.
Leroy Jethro Gibbs, breaking my heart as he tells McGee why he broke his engagement to Ellen
I've been trying to write this review all week and am glad we don't have a show tomorrow because Gibbs has been on my mind.
Gibbs is breaking down, simple as that. When he first met Shannon at the Stillwater train station, she tells Gibbs that "Everyone needs a code they can live by", and she has a set of Rules that help her with that. Since then Gibbs has adapted her rules to his own, keeping himself in line with what he thought was right and what was wrong. He also used the Rules with his team to keep them focused. In the episode "Perennial" Gibbs tells McGee that he's burning Rule 10, "Never get personally involved in a case." This is the one Rule we have heard from Gibbs throughout the show, and it's the one he sticks with almost without thinking. McGee is stunned, I am stunned, and likely most of the television audience was more than a little freaked out.
The thing is that I don't think Gibbs doesn't know how his world works without Rule 10, and the fact their next case is one involving a person who had been very close to him doesn't help. Major Ellen Wallace, a highly decorated Marine thought killed in the Pentagon during 9/11, was instead found by a team of construction workers miles away. And now Gibbs finds himself standing in a hole over her skeleton while Ellie takes pictures, a wound torn open that was likely never closed in the first place.
As McGee and Torres wander off to question the remaining member of Ellen's department, Gibbs goes to see her father, a general who led troops throughout the world and at one time was an advisor to the President. He's retired now, guest lecturing at "The Academy" (I'm guessing Annapolis). He and Gibbs chat and we find out that in addition to Gibbs once being engaged to Ellen, he's also the one who broke it off. Gibbs promises General Wallace that he'll find out who killed Ellen, which the General accepts with a nod. He also tells Gibbs that he was never good enough for his daughter. So, ouch.
Yeah, Gibbs has been engaged to Ellen. I'm sorry, what? Yeah, he was engaged to her and broke the engagement off months before she died. But nobody on the team knows this. There were some rumbles about Ellen having "trouble with an old boyfriend", but that isn't a priority case-wise. I haven't been this shocked since Hollis Mann found out about Shannon and Kelly.
You realize soon enough that it isn't necessarily the case itself that's hanging like a dark cloud over Gibbs, it's guilt. Ellen called him before she died, asking for his advice on something. But he never called her back: if he had, he tells McGee, maybe he could have helped her.
Even when the team confronts Gibbs about Ellen, he says that yes, he was engaged to her, and that's about all. The team is shocked but thinks that Gibbs couldn't be involved, so they move on to other leads. But McGee stands by Gibbs's desk, waiting for an answer or more details. But Gibbs ignores him, silent as the grave.
As he struggles to both solve her murder and keep himself out of it personally you can see how hard Gibbs is trying to keep himself compartmentalized. I'm willing to bet that if Bishop hadn't found a photo of Gibbs and Ellen on the day they got in engaged Gibbs might have gotten through the entire case without telling the team that he even knew Ellen. And I find that disturbing. His guilt is so profound that it's almost another person in the room. Even when they solve the murder and Ellen is finally buried with honors in Arlington, he still seems lost.
Gibbs and McGee changed places this week: Tim was the strong, sensible one and Gibbs was a green Probie again, all emotions and a stumbling around. This pushes the envelope even further on the Gibbs/McGee dynamic in a way I really liked. McGee listens to Gibbs, pushes him when he needs to be pushed, and even sends Gibbs home when he needs to go. At the end of the episode, when he and Gibbs are standing on a hill above Ellen's grave after the burial McGee reminds Gibbs that he should go down and say what he needs to say to her. McGee is strong, and Gibbs leans on him, as much as he'll allow.
Gibbs is an onion; we all know that. Whenever you learn something new about him that's about all anyone can say. As you gently peel back his layers more surprising things tend to emerge. After this episode I'm a little worried about what might be in there.
Random Things to Make this Review Less Maudlin:
How many people thought that Jimmy would take a selfie when Gibbs was in Interrogation and the rest of the gang (sans Leon) were behind the glass?
It seems that nobody gave Torres the Gibbs Spouse Tour. It would be a great conversation not have while drinking.
Give Kasie that extra Comicon ticket!