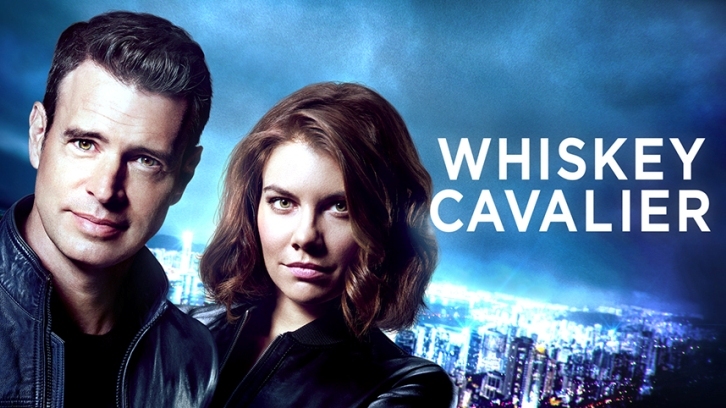 'The Czech List' sees the team chase after a ledger that contains information of some of the most wanted criminals in the world.

Similar to the pilot, the episode had some exciting action sequences, in fact, the episode was at its best in the last act as Frankie and Will found themselves locked in the safe, followed by the confrontation with the antagonists.

However, I found it a chore to get to that third act, in fact, it was really quite an exhausting ordeal. A large part of this has to do with the humour not working. Granted there were some moments of hilarity like Frankie's I don't have a knife, but I do have an extra clip quip and the scene in the morgue (coincidentally they both involved Lauren Cohan), but aside from that there were many scenes where almost every line a character spoke was either an insult or a snarky comeback.

Far too often there was a lack of sense of pacing in terms of when to crack jokes and when to just stop and have actual dialogue, or at least have dialogue sprinkled with humour instead of just forceful, back and forth one-line insults. It did not help that some of the comedic timing was really off, especially in regards to Scott Foley's Will Chase.


As for the characters, there was some good and bad. It was great to see the team together and using their collective skills to get the mission done. There is plenty of promise with this cast, but more time is still needed for them to gell. I did especially like Susan (Ana Ortiz), her humour was more subtle in an episode that lacked subtlety, and her chemistry with Edgar (Tyler James Williams) was on point. I liked the exploration of Edgar's upbringing and some of the heated exchanges and moments of understanding between the two characters.
Both Will and Frankie are OK leads; however, their characters are so far ruined by writing that is too on the nose. For example, characters have to explicitly point out, and repeatedly at that, how emotional Will is or how walled in Frankie is - we already see it in the way they act, there is no need to say it over and over again. There was just no nuance or subtext.
I get that the whole point of this episode was to explore Will's emotional instability in contrast to Frankie's stoic-ness, but I don't think it was the right move to make it the focus, it hurt more than helped the episode. On top of it all, we never got to know anything else of Will or Frankie. So far, they are both defined by one singular personality trait that is force fed to the viewers. I found the pilot to be guilty of this very flaw, but I was willing to let it go as it was a pilot and shows take time to find its footing, but if
Whiskey Cavalier
keeps this up, it is going to lose viewers, and we are two episodes in and there has yet to be any progress.
Whiskey Cavalier
is a show that I really want to love. TV today is lacking that fun, light-hearted, globe-trotting spy type of series and Cavalier has the potential to fill that void. I do like the action, and so far the stories and twists and turns allow for some exciting sequences. Moreover, the fact that this show was shot in Prague adds a distinguishability to the proceedings and even the fake European scenes felt real and alive. However, the lack of nuance in the dialogue combined with comedic timing that was really off made for a very frustrating and at times, grating experience. I am rooting for
Whiskey Cavalier
to improve on its flaws - I like the concept and I love Lauren Cohan - but there is much work to be done in episodes to come.
5/10
What did you think of 'The Czech List'? Leave your thoughts in the comments below and vote in the poll!