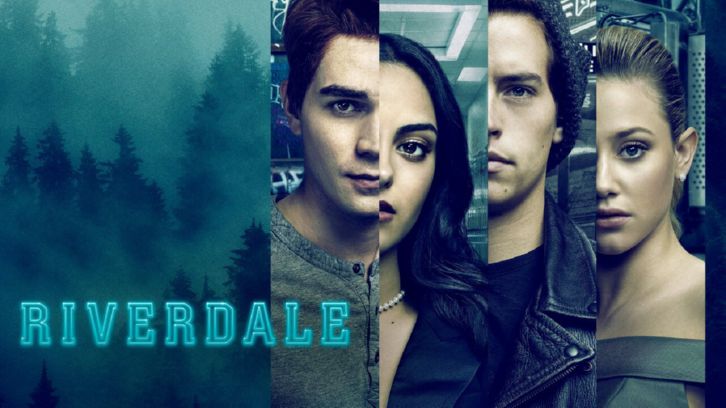 Please remember that I'm attempting to keep these previews as insightful as possible, but as spoiler free as possible as well, which leaves me with not a lot to work with.


It's finally here, the long awaited return of a musical episode of Riverdale! I need to alert anyone reading this that I am in fact a big fan of musicals and am actually in rehearsals for one now, so that way, when I say that I didn't enjoy the musicality of "Big Fun" I'm not attacked because I don't like musicals.
Riverdale is never going to be a show that I take too seriously and that's okay. However, from the opening moments of the episode and through the first musical number, I found myself wondering why the same hype and energy of the Carrie theme episode didn't come across. I am unfamiliar with "Heathers" as both a movie and/or a musical so I'm not sure how original the songs used in the episode are.
Visually, the numbers are pretty decently choreographed and the songs used are definitely interwoven with existing storylines that are churning some new developments such as Veronica and Her parents, Archie and Josie's new romance, Bughead vs. Jug's mom, Kevin's hopelessness and most importantly Cheryl and Toni's breakup which honestly in afterthought feels like it was solely done to incorporate said numbers.
There's no sign of Fred Andrews at all, or even a mention in the episode which is glaring obvious as all the parents convene to watch the musical's debut at the episode ends, which incidentally also serves as the episode closer with another dastardly reveal. The episode does not shy away from addressing the murder during last's year musical either. I was very intrigued by Evelyn's role in the episode, as she has infiltrated the play and the cast much to Betty's dismay. Though as I think on it, it makes perfect sense that a town like Riverdale would fall prey to a cult-like crew such as The Farm.
Musically, there are some weak spots in the vocals that not even autotune can carry, but if you decide to not take this too seriously, it won't matter. For me, "Seventeen" was the most enjoyable, while "Big Fun" the song that shares name with episode title, was the one that made me cringe most. Either way the episode does succeed in providing some emotional catharsis to the characters through the fires, break-ups, make-ups and hook-ups.
Here are some thought teasers. Theasers? Idk I'm working on it:
Why does the Mayor care about the school having a musical?

It's about time this relationship imploded.

Whoa… I had no idea you could call claim to a color, but honestly she wears it better.

Why are we evening investing time into this hook-up at this point.

And now I have "We didn't start the fire stuck in my head"

Well, that's one twisted standing ovation.
Riverdale, Chapter Fifty-One: Big Fun airs Wednesday, 3/20 on the CW. Will you be checking it out? Sound off below!