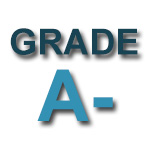 Need a refresher? Read my recap of the previous episode here.
This weeks case is a particularly provocative one as Madeline tries to get a young Muslim woman, Sarah Bukhari, out of prison after she was sentenced 25 years for leaving a fetus in a dumpster. Why? Because she was scared and panicked, and her child was stillborn. Her parents didn't know she was pregnant because, due to their strict religious values, Sarah didn't want them to know.
In court, she was charged both with murder and with fetal homicide because she had an extremely conservative pro-life judge who believed she was being malicious when she "killed" her baby and that she had taken abortion pills ordered from Mexico to cause a late-term abortion.
Madeline firmly believes Sarah was the victim of both Islamphobia and that she was made an example of for a political statement against the pro-choice movement. But the new judge is also very conservative and before they can move to re-trial, they have to first prove to him she deserves it. Madeline is able to get the two counts of murder down to one, but moving this case forward is going to be tough.
Especially since her partner, Easy, doesn't fully agree with trying to get her out of prison. Easy is pro-life, and while I vehemently disagree with that standing and it has affected my judgment of his character, I do appreciate
Proven Innocent
making an effort to appeal to die-hard conservatives lack of empathy and compassion.
Pictured (L-R): Paloma Nozicka, Rachelle Lefevre - Photo Cr: Jean Whiteside/FOX
Easy has an extremely important conversation with his pastor in which they discuss the case and Easy's beliefs. Even though he may not agree with the pro-choice movement, his pastor asks him if he thinks what happened to Sarah was fair and moral. Does she deserve to be imprisoned for most of her life because of something that may not have even been her fault? You can differ in your beliefs and still find common ground by being an empathetic person.
After discussing the case with his pastor, Easy does eventually come around to aide Madeline. They are able to find a specialist who can disprove the original defense that Sarah's child passed the "float" test, a test to see if the baby's lungs floated after death, meaning they had taken a breath. The test is outdated and adheres to similar rules to those of witchcraft trials. They're so unreliable they have even been outdated in many tests.
As for the Mexican abortion pills, the father of Sarah's child, and her ex-boyfriend, testifies that he threw them away. But Sarah gets upset about her ex being dragged into the trial, especially as his involvment causes his current fiance to leave him. (Not a great fiance if you ask me). Her shame influences her to try and fire Madeline and her legal team. Luckily, Madeline isn't an easy woman to get rid of.
Pictured (L-R): Russell Hornsby, John Cothran Jr. - Photo Cr. Jean Whiteside/FOX
Still, the judge remains unmoved. He rules the case will not move forward mainly because he doesn't like abortion (despite the flagrant injustice of him letting his religious beliefs dictate something that
isn't illegal
, his
opinion
shouldn't matter, but the justice system is a skewed one.) Before Maddie and her team can take their first loss, the prosecution steps in and mandates Sarah can take her plea of guilty and be released on merit of time served. She doesn't believe there is any reason Sarah should have to return to jail. So Sarah is free!
Outside of the courtroom, we don't get much headway on Rosemary's case this week, except a strange incident where Bellows is seen burning a photo of her. I have no idea why. He is also still going full-steam ahead on Rosemary's Law, even stooping to the levels of blackmail and scamming to forcefully coerce other legislative members into his corner. He really is a slimeball.
Pictured (L-R): Tiffany Dupont, Vincent Kartheiser - Photo Cr. Jean Whiteside/FOX
Bodie and Nikki are still... having a lot of kinky sex? Honestly cool, sensitive depictions of sexuality! Not cool? Nikki has no characterization beyond being a sex buddy for Bodie, and someone who is clearly kind of using him. Bodie has real feelings for her but she isn't interested in anything beyond sex. So right now, I have no real reason to care about this relationship unless Nikki becomes a more three-dimensional character.
In far more interesting developments, Madeline visits an ex-flame, her first real love actually, a girl she met in prison. The two share a very sweet and tender moment at the jail where Maddie visits her. We don't learn much except they clearly had a passionate relationship and still remain vitally important to one another. Maddie's ex is even kind and supportive in listening to her talk about the new (sketchy reporter) guy she's dating. The two of them share an intense kiss. A bisexual leading woman? I'm totally hooked now.
Favorite Lines
Violet
: 70% of wrongful convictions of women are in cases where there was no crime to begin with. Which makes it difficult to exonerate them because there is no real killer to be found.
Madeline
: Hey, I know you're pro-life, but this is a religious bias case. A white woman never would have been charged with this. Fetuses are found in trash cans a lot, sadly, but the women are always charged with improper disposal of a fetus. Never murder. Never!
Madeline
: Sarah is being used as a tool by political advocates to punish women for having an abortion when the irony is, she didn't even have one. If protecting life is the goal of the state, why aren't we protecting this woman's life as well?
Bodie
: As a gentleman I won't ask, but as a pervert I gotta know everything.
A new episode of Proven Innocent titled "A Cross to Bear" premieres March 15th on FOX.