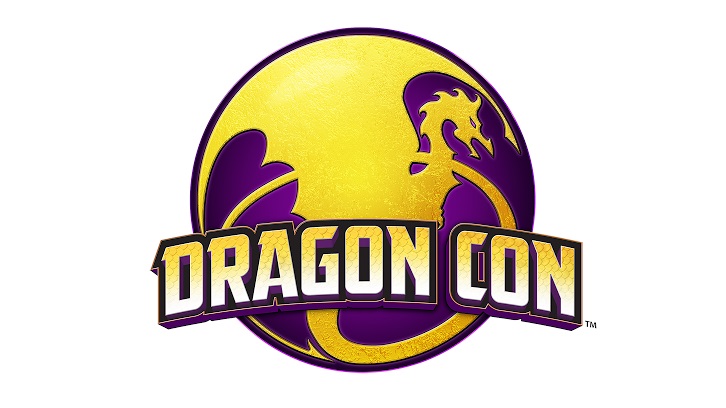 Dragon Con 2018 - Interview with Actress Erica Cerra

I attended my first Dragon Con in 2018. Dragon Con is an "Internationally known pop culture, science fiction, fantasy and gaming convention" located in Atlanta, Georgia. The 2018 Dragon Con was held during August 29 thru September 2, 2018. Cosplayers, Gamers and Pop Culture Enthusiasts attended. As well as more than 400 Actors, Artists, Authors, Creators, and Experts from the worlds of movies, television, comics, literature and other universes gave talks and met their fans.

Note: Information about Dragon Con was provided by Dragon Con's Media Relations.

It was my first time attending a Convention as Press and I want to thank everyone at Dragon Con Media Relations, my fellow SpoilerTV writers who attended with me, but especially Actress Erica Cerra.

My first interview I've ever conducted and I was beyond lucky that it was Erica Cerra. She is best known for playing Deputy Jo Lupo in Eureka, a Syfy series which was broadcast between 2006 and 2012. More recently Erica could be seen in the Syfy series Deadly Class, the CW series Supernatural, the CW series The 100, and the film Power Rangers. Her official Bio provided by Dragon Con is provided below the interview.

Deputy Jo Lupo was one of my favorite characters from Eureka. And then I found out she played roles in TV Shows that I so enjoyed watching such as Dead Like Me, Jake 2.0, The Dead Zone, The 4400, Battlestar Galactica, Sanctuary, Smallville and of course Supernatural. Knowing all this, how could I not take the opportunity granted me and have a conversation with Erica. I hope you enjoy the following interview as much as I had participating in it.


Note
: The interview below has been edited for clarity and time.
Interview with Erica Cerra at Dragon Con 2018:
Gina:
How was it being a guest star in so many great, like, TV shows that are in Sci-Fi land? In the space of science fiction? Is it something that you intentionally go for science fiction or is it just the roles that come up?
Erica:
I think probably both, depending on, I mean I-I do love fantasy, Sci-Fi. Those are the genres that I specifically enjoy doing. I love playing characters.
I like to create, I like to be given an idea for a character and then create something from that, um, versus just playing, you know, the typical ordinary person in a situation. I mean being from Vancouver when I first started acting, that-a lot of Sci-Fi was filmed there, so I probably fell into Sci-Fi and then you sort of become-I feel like when you start Sci-Fi, you become a Sci-Fi actor.
And then you continually get those shows because then you're in the-in the eye of-of the fans, so, you know, they'll continue to hire you for that genre. But I enjoy it, I love what I do, I love-even the aspect of it, I do love the-the cons that you can go to and meeting the fans and because they're so interactive and so passionate about the shows, it's-it makes it-it makes the experience more fun.

Gina:
Are you a fan of science fiction, which you kinda answered.
Erica:
Yeah, I grew up watching science fiction, my dad [is a] bit [of] a Trekie growing up and he loved comic books and science fiction and all that. So it was kind of like in our household growing up-
So I grew up watching a lot of science fiction and then I am also a fan, I'd probably would say that I'm more of a fan of fantasy, but I don't know, equally science fiction.
Gina:
Do you ever [read] books? Or comic books or is it mainly just movies and TV that you really enjoy?
Erica:
Oh, I read.
Yeah, no, I used to love reading and I used to love reading everything like different series of books. But I have two children and since I had my daughter six years ago, I have no time for reading (Laughing).
Yeah, the opportunity, like the minute they go to bed it's-you know, the ideal is 'I'm gonna sit down and read,' but you're just too tired. I have a two year old as well so-
Gina:
Yeah, you probably fall asleep as soon as you read.
Erica:
I would absolutely fall asleep the second I start to read, so (Laughing.)
Gina:
Eureka--I enjoyed that show so much-
Erica:
Fantastic.
Gina:
Jo [in] Eureka was the military one. How was it playing the military person surrounded by a bunch of scientists?
Erica:
I mean, Jo is probably one of my favorite characters to play. I mean the way that the show started off and sort of where it ended up when the series ended was like a big change. In the beginning they wanted her to be, you know, just, sort of OCD, very military, very-
Gina:
Drill sergeant.
Erica:
Drill sergeant, yeah and as the seasons went on, they wanted to bring a warmth to her and, you know, and give her some love and some desires outside of guns.
Gina:
Make her more human?
Erica:
Yeah, make her a little bit more human, absolutely. But initially it was a bit challenging, I mean I'm not a big fan of guns, I'm not even pro-war, so (laughing), I mean like, the character is not necessarily someone that I, like, an idea that I-but when I first got the-the role I spent a lot of time reading, military books from [a] woman's perspective.
So I read a lot of books about women, -what it was like for them, their experience, how they feel about it, why they do it. And so that gave me the mindset of what it would be like to be a woman [in the military].
Gina:
Right.
Erica:
Then being around a bunch of scientists, I don't know, I mean, there was so many-like I think Jo was generally annoyed a lot in the beginning because (laughing) everybody was so odd and annoying and, you know, and she wanted things just run really smoothly and there was a lot of chaos and so I think her general temperament (laughs) in the beginning was just being annoyed (laughs) a lot of the time by what was happening.
Gina:
Did they give you training so that you had a better sense of-
Erica:
A little bit, I mean, if there was a scene where I had to use a gun, or if there were scenes where I had to do any sort of, um, physical-yeah, like I would get training then, but no, not beforehand.
Gina:
Oh, really?
Erica:
No.
Gina:
So it was whatever you were able to do on your side.
Erica:
Well, like the pilot I um, I assembled, disassembled, and assembled a gun.
And they taught me how to do that right before I did it and apparently [I did it right]

Gina:
That's harder than it looks, let me tell you (laughs).
Erica:
What was really cool is my time was like 11 seconds and they were thoroughly impressed cause apparently that's really hard to do.

Gina:
[Was] there a favorite episode or a story arc of Eureka that you just either really enjoyed doing or was very challenging?
Erica:
This show was just a lot of fun, it was always fun to go to work--so I probably enjoyed every episode that I worked on-
There wasn't any that I didn't enjoy working on, and then story arcs, I mean, they finally brought some romance in with Zane and I think that those were fun because it gotcha to play with the heartstrings a little bit and reach outside of what the character, like what people were used to with the character. I mean, there was an episode where I think it was called 'Rage', where Jo Lupo went a bit crazy and-
Gina:
I think I remember that one.
Erica:
She was trying to stop herself from killing Carter and I think other people, but yeah, no they was pretty good, they always challenged me a little bit in different episodes, in different ways and-

Gina:
Well, thank you so much.
Erica:
Thank you very much.
Erica's Official Bio provided by Dragon Con is below:
Between 2001 and 2006, Eric Cerra had guest roles on several popular and critically acclaimed TV shows including Battlestar Galactica, The L Word, and Smallville. Her other roles included parts in The 4400, The Dead Zone, Reaper, Huff, and Dead Like Me, as well as the Canadian police procedural Cold Squad, the monster-hunting action series Special Unit 2, and the supernatural thriller series The Collector. She also appeared in major cinematic movie releases Man About Town with Ben Affleck and Rebecca Romijn, and Blade:Trinity with Wesley Snipes.
In 2006, she was cast as Deputy Jo Lupo in Eureka, a Syfy series which was broadcast between 2006 and 2012. Cerra was one of the stars of the ensemble cast, with her character playing an integral role throughout the series' five seasons.
She has since appeared in various guest roles in series such as Warehouse 13, Sanctuary, Supernatural, and Motive. She had a recurring role in the 2014 USA Network series Rush and appeared in the CW series iZombie in 2015.
Cerra appeared in the second season finale of the CW series The 100 which aired on March 11, 2015, as a mysterious A.I. called A.L.I.E. She played the main antagonist during the third season and reprised the role in an episode of the fourth season. Cerra also played Becca, the creator of A.L.I.E., in a flashback storyline.
Please let me know what you thought of my first interview. Thank you.