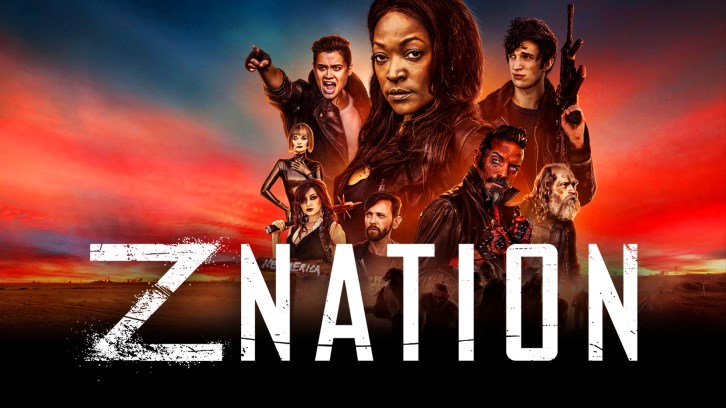 David Michael Latt, an executive producer of Z Nation has revealed that the show has not been renewed for a 6th season by Syfy and will end on Season 5 (which possibly explains why Syfy stopped releasing photos but that's just me assuming) per his periscope video tweet (please watch it if you are interested in hearing what they have to say, it is embedded below).

The End of Everything will now serve as the series finale.

Craig Engler, the co-creator of Z Nation shared that fans have Black Summer, the series ordered by Netflix, starring Hart of Dixie's Jaime King to look forward to as it is a prequel to Z Nation, so for the fans wanting more zombie drama, this could be another option.


We are pursuing other options. #znation https://t.co/DbyZjekrON

— Karl Schaefer (@UnrealKarl) December 22, 2018
There's a prequel coming to Netflix so....no https://t.co/FYcpKDD2rb

— Craig Engler (@craigengler) December 22, 2018
#ZNation https://t.co/UfKAQlkkn5

— David Michael Latt (@DavidMLatt) December 22, 2018
There is still one more episode! Please watch our final show of #znation next week!

— David Michael Latt (@DavidMLatt) December 22, 2018
Well fans time to start drinking. Have some bad news. Syfy made it official Z NATION is cancelled. Kaput. Five seasons and out. #bummer

— Karl Schaefer (@UnrealKarl) December 22, 2018
One more episode left! Tune in next Friday on @Syfy ! You won't want to miss it. https://t.co/Uk0c0Vnru4

— David Michael Latt (@DavidMLatt) December 22, 2018
For the record, we were officially told two days ago. https://t.co/jIAG3q5KTu

— David Michael Latt (@DavidMLatt) December 22, 2018
RIP #znation. As they say, "Don't cry because it's over. Smile because it happened." Thanks to all the fans for five years of love and support. You're the best. Thanks @Syfy for a great run.

— Craig Engler (@craigengler) December 22, 2018
It was such an honor to spend three years in the #ZNation writers room. I enjoyed every single moment in the room, on the page and with the fans. Thank you so much for allowing me to be part of this amazing show!!

— Delondra Williams (@delondra_w) December 22, 2018