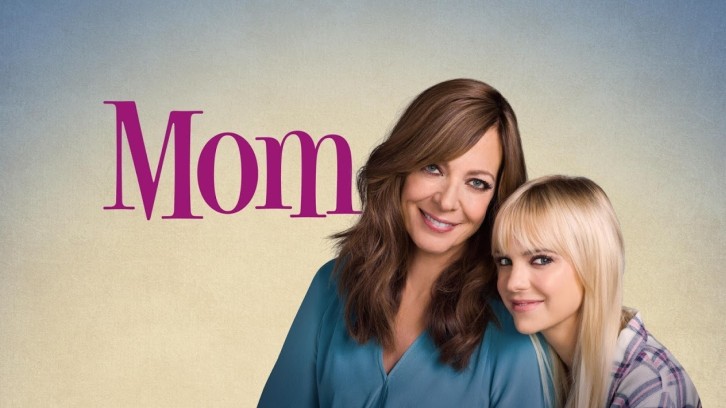 This week, the ladies get some quality time together. And only kind of want to kill each other afterwards...
Everyone's eating at the bistro when Jill invites them to a closet clean-out party. Bonnie bows out as soon as she hears there won't be any bags or jewelry given away. Wendy and Christy, seeing a chance to renovate their wardrobe, happily agree. Bonnie, seeing how lonely Marjorie is since Victor's death, reluctantly invites her to come hang out at the apartment with her and Tammy that day.
The next morning, as Christy gets ready to head over to Jill's, she finds Tammy still in bed at noon, hours deep into
Desert Animal Rescue
. She questions Bonnie about how much longer they'll have Tammy around for, and Bonnie says she has no idea. Not loving the idea of a permanent third roommate, Christy tells her to figure it out.
At Jill's, Wendy and Bonnie begin going through Jill's monster closet, which looks like something out of
Hoarders
. Although Jill's having trouble letting go of a lot of items, she hands Christy a scarf and says she can keep it. It's the scarf she bought the day her divorce was finalized. Christy laments that she treated herself to a Shamrock Shake the day she got divorced. Jill says she doesn't really want to talk about that day, and Wendy goes to open another garment bag, where she finds...Jill's wedding dress. Again, quickly trying to change the subject, Christy and Wendy find a frumpy prairie dress and ask Jill why she would ever buy such a thing. But, following their streak of terrible luck, it turns out Jill bought the dress before she had a miscarriage to wear to her baby shower. Now extremely depressed, Jill says that her closet represents how much of a failure she is - a divorced, childless, alcoholic who recently relapsed. Christy and Jill try to remind her of all her life's successes (I mean, she is so filthy rich that she has a chandelier and a mini-fridge in her closet!) Their convincing doesn't seem to do much good though.
Back at the apartment, Marjorie, Tammy, and Bonnie are working on a giant puzzle. It's "Dogs Galore." (Marjorie's already put together "Cats Galore" and "Cats Galore Two" and "'Cats-a-Plenty' is on back-order until March.") Bonnie and Tammy are surprisingly intense puzzlers. Unsurprisingly, Bonnie also uses their newly formed "puzzle club" as a chance to complain about Adam not having as much time for her as he's getting ready to open the bar. Marjorie says that at least Adam's alive. Bonnie's not too thrilled that she played the "widow card," but Marjorie explains it's her best move since her cancer went into remission and she lost that card!
Marjorie recounts how she and Victor met when Victor evicted Bonnie and Christy. She says how fortunate she was to have had a last chance at love. Tammy asks why Marjorie thinks her relationship days are over. As a "cat lady who just founded a puzzle club," Marjorie explains that she's pretty much resigned to being alone for the long haul.
As the girls work on the puzzle, Bonnie sees the perfect solution for the Tammy problem. Marjorie's got a ton of extra space and is lonely, so Bonnie suggests Tammy move in with her. Marjorie and Tammy love the idea. Apparently, Tammy's always wanted a cat. And Marjorie's got nine of them! (One of whom she thinks might be the reincarnated version of Victor!)
Christy and Wendy finally help Jill get to the bottom of her closet. When Jill asks them to go out and celebrate, both say they have to work that night. Jill says she's never had a job before (No surprise there!) and Christy suggests maybe she get one so her life won't feel so meaningless. Jill is...bewildered at this suggestion. And being that her only real skills are shopping, fencing, horseback riding, and tennis, her prospects seem kind of limited!
Jill, Wendy, and Christy go to a women's shelter to donate Jill's clothes. The shelter worker is thrilled and mentions how she needs to get sorting because going through them will take her so long. At this, Christy nudges Jill into volunteering her time. When the shelter worker jokes that she really needs somebody from 9-5 Monday-Friday, Jill says she'll be there. And just like that, Jill's got something to fill up her time and the women's shelter's got a full-time employee who they don't have to pay!
Random Thoughts:
-I can't wait to see the Puzzle Club buttons!
-Best line goes to Christy when Bonnie's complaining about Adam meeting with the barstool salesman instead of going to lunch with her - "He's opening a bar. Drunks need something to fall off of!"
Are you excited for Tammy and Marjorie to become co-crazy cat ladies? How will Jill do working at the women's shelter? Let me know what you think below!