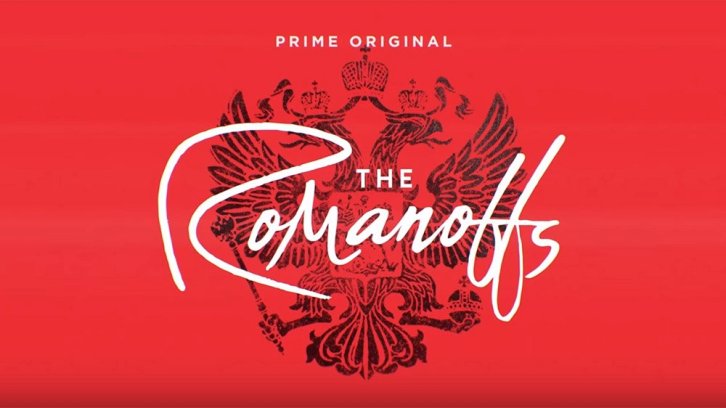 WARNING: THIS REVIEW CONTAINS SPOILERS.

Amazon's The Romanoffs has finally debuted after months of anticipation. The series comes from the mind of Matthew Weiner, best known for his work on the acclaimed series, Mad Men.

The series is yet another anthology, with every episode being its own self-contained tale but following the theme of people believed to be descendants of the royal Russian Romanov family. The synopsis of the show indicates a lack of sureness, some of these people may be involved in fantasy and others may be the real deal. It can only be presumed we'll have to decide for ourselves as the show airs.

Two episodes premiered this week, "The Violet Hour" and "The Royal We". For the duration of the eight-episode season order, there will be one per week - each episode set to begin streaming on Prime video every Friday.


THE VIOLET HOUR
Her nephew, Greg (Aaron Eckhart) and his girlfriend Sophie (Louise Bourgoin) have been waiting for her to die so they may inherit the real estate. Anushka, however, is proving to be more resilient than they'd originally anticipated.
There are hardly any likable characters in this debut episode. While I think the writing is attempting to speak to things like social classism and white privilege, I found myself a little lost in what the script was attempting to articulate.
Anushka is a domineering, abhorrent racist and xenophobe, demonstrated by her frequent discriminatory remarks to her newest Muslim caretaker, Hajar (Inès Melab). Eventually, she warms to Hajar and Anushka decides to replace Greg with hers in the will. But I don't have much tastes for stories that ask me to sympathize and understand an old racist's point of view.
It's not terrible by any means. The acting is stellar and the seventy million dollar price tag for this show is certainly put to good use, taking the shape of elaborate set designs and sweeping, romantic views of Paris. Yet it doesn't live up to the precedent
Mad Men
set.
I also have to wonder why they they decided on an eighty-minute run time for
every
episode (at least the ones they sent to reviewers), when it is wholly unnecessary.
THE ROYAL WE
In spite of the continued self-indulgent running time of this episode, "The Royal We" is a sincere improvement over the first episode. I was engaged throughout the entirety and genuinely shocked by the ending.
We follow the crumbling marriage of Michael (Corey Stoll) and Shelly (Kerry Bishé) as they find themselves in a dreadful rut. Left to their own devices due to Michael being assigned jury duty and Shelly deciding to take a cruise ship vacation, the couple seeks out temptations.
I found the characters in this episode more relatable and tolerable than in the first one. While Michael is a fairly incorrigible guy, Stoll plays him with enough emotional vulnerability that you can, at the very least, find him an interesting character to watch.
Ultimately, their affair is brief and Michael is devastated to learn that Michelle has no intention of continuing on with him.
Meanwhile, Shelly attends a Romanoff Family Society meeting on a luxury cruise, where she draws scorn for attending without her husband (it's repeatedly pointed out that she only married into the Romanoffs and is not in the actual lineage). She meets a man in a similar situation, Ivan (Noah Wyle), and of course, eventually the two sleep together.
pushes her off of a cliff
. I admit, even with all the foreshadowing about how to get away with murder from earlier in the episode, I didn't expect that moment.
Finally, Shelly leaves him. As she states she doesn't know why it took him
trying to kill her
to leave.
The final shot of her driving away and leaving him in shock at his own actions is an exhilarating one. Shelly's relief is palpable, as was mine when I realized the potential this show has to be something unique and spellbinding when it wants to be.
THE NEXT EPISODE OF THE ROMANOFFS DEBUTS OCT. 19TH ONLY ON AMAZON.