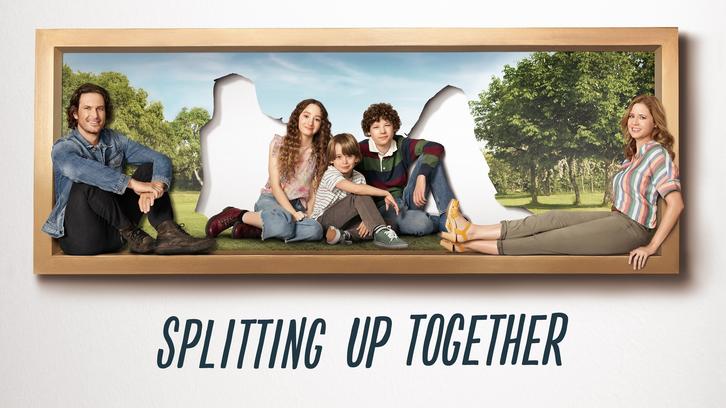 Splitting up Together returned this week and Martin and Lena try to put themselves in a bubble. Old issues resurface for the two as Martin believes Lena is fixed. Meanwhile, the Lisa Apple pregnancy mystery heats up and Maya tries dating without telling her new man she is pregnant. Let's Discuss!
It's a sign!
'Old Lena'
which is mildly insulting.
'Old Lena'
but inside it is killing her that the hot tub doesn't function and the bed is a full and not a king. When Martin goes for a run, she immediately calls the rental agency to demand some kind of compensation. Martin comes home and is disappointed but this leads to a very honest moment between the two. Lena drops the facade and finally tells her ex-husband that she put a lot into this rental and wants him to care about what is upsetting her rather than dismissing it. She did this for them and it isn't what SHE envisioned. This finally wakes him up and he grabs the phone and lets the rental company have it for not being what was promised. I was so pleased Lena finally spoke her truth in a rational and caring manner and it seemed to resonate with Martin. Perhaps this can be a new start because like they said, they don't have the threat of divorce hanging over their head. Well except for the other huge issue of Lisa Apple.
Friends and Sister
Some other notes:
* Mason wanting to come home because a girl got hotter? Um not sure how I feel about that.
* Despite all their issues, the scene with Martin and Lena singing in the car was pretty cute right?
What did you think? Are Martin and Lena better divorced with no benefits? Is Maya fooling herself? Will we ever find out if Lisa Apple is pregnant? Let me know!