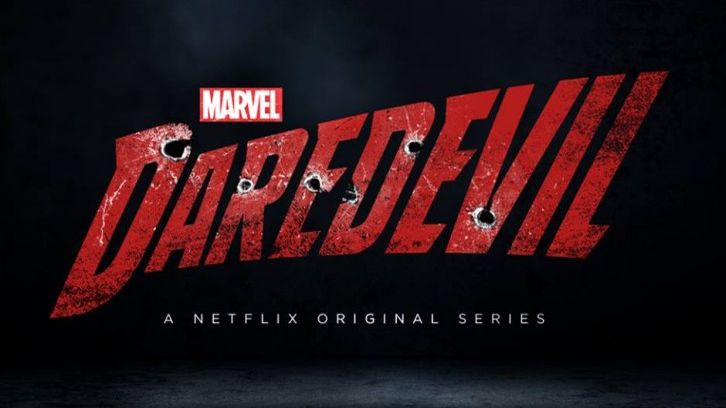 "I'd rather die as the Devil than live as Matt Murdock"
EPISODE 3.01: "Resurrection", WRITTEN BY: Erik Oleson, DIRECTED BY: Marc Jobst
The season starts with a powerful image of exactly what happened to Matt Murdock at the end of "The Defenders". His broken body is taken to Clinton Church by the taxi driver who finds him barely alive. Father Lantom brings Matt to St. Agnes orphanage (the same place where Matthew grew up in) and sister Maggie and the rest of the nuns nurse him back to health. Or at least a more stable state. It's been weeks and in addition to all his other wounds, Matt can no longer hear anything out of one ear. It's a miracle that Matt survived the collapse of the building. However this hour makes it very clear that we're not talking about any magical healing process here. His wounds are deep, the healing is slow and painful. And even though his body is struggling to stay alive, it's his spirit and faith that are left completely shattered.
EPISODE 3.02: "Please", WRITTEN BY: Jim Dunn, DIRECTED BY: Lukas Ettlin
EPISODE 3.03: "No Good Deed", WRITTEN BY: Sonay Hoffman, DIRECTED BY: Jennifer Getzinger
Wilson Fisk adjusts to his new situation. He's still serving his sentence, but no longer in prison. Instead he's been transferred to a safe house, also known as a $20 million penthouse. His circumstances may have improved, however the news of Vanessa's temporary disappearence leaves him restless for a while. Meanwhile Foggy is haunted by the dreams of Matt. He feels guilty about living his life but at least he has Marci to comfort him when he struggles. Karen is set up on a blind date by her editor Mitchell who's clearly worried about her. The date is interrupted by the news of Kingpin's transfer. Mitchell refuses to let Page work on the story knowing her history with Fisk but of course that's not stopping Karen from showing up in front of the Presidential Hotel where she almost crosses path with Murdock and ends up meeting Agent Nadeem.
Daredevil
. Fans of the comics would certainly recognize him as quite an important character but what stands out about him on the show, at least in the beginning, are his interactions with Wilson Fisk. It's strange to see Kingpin grateful to anyone for saving his life, especially an Agent like Poindexter. He did however see exactly how Dex ended the attack so he might recognize him as a kindred spirit, at least in certain aspects. From his first episode it's clear there's more to Dex than meets the eye, especially when his words spoken during a session with Doctor Myman are confronted with a very different reality.
EPISODE 3.04: "Blindsided", WRITTEN BY: Lewaa Nasserdeen, DIRECTED BY: Alex Garcia Lopez
EPISODE 3.05: "The Perfect Game", WRITTEN BY: Tonya Kong, DIRECTED BY: Julian Holmes
EPISODE 3.06: "The Devil You Know", WRITTEN BY: Dylan Gallagher, DIRECTED BY: Stephen Surjik
These six episodes once again prove just what a fantastic show this is. Daredevil is the main reason why I've been following the Marvel Netflix shows and though I've enjoyed them all this one is certainly my favorite. With a brilliant cast led by the wonderful Charlie Cox and the creative minds of the crew behind "Daredevil" I hope to continue the journey beyond season 3. Also, one thing I haven't mentioned yet. I loved the theme following Matt throughout the season. It's a quiet, emotional version of the main theme and it fits perfectly to his story so far. Kudos to everyone involved for their incredible work on the series. In a world full of superhero shows,
Daredevil
is truly one of the kind.
Thanks for reading. What did you think of the first half of the season? Share your thoughts in the comments below. Any favorite episodes, scenes or quotes so far?