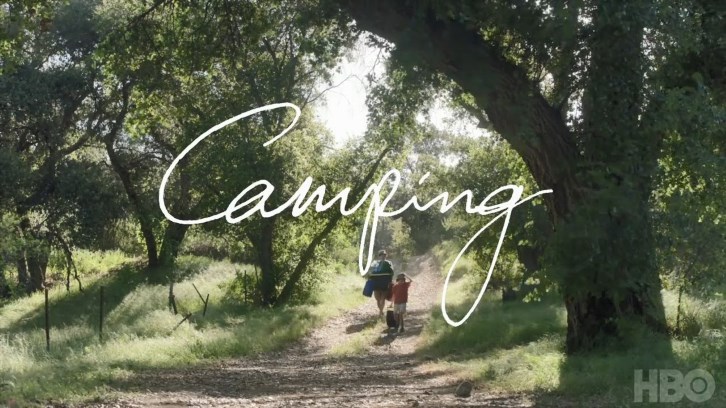 Another week, another episode of Camping, and this time the party went to town for some sightseeing and emergency room visiting. This second episode featured more of Kathryn and Walt's group of friends than them, and it offered some pretty awkward scenes.

Well folks, so far camping with Kathryn (Jennifer Garner) and co. is not so good. "Going to Town" opens with a flag football game where the characters seem to be having a lot of fun. Of course, that doesn't last. Orvis (Duncan Joiner) gets roughed up and Kathryn goes full on mama bear and urges everyone to take her son to the emergency. Once there, it is determined that Orvis is just fine and Kathryn overreacted. After that, stress takes over her and Kathryn ends up asking for tests as her "body shuts down." All in all, nothing particularly interesting happens with those characters but it at least gives us the opportunity to recognize that, although Kathryn's character is a handful, Jennifer Garner is doing a great job bringing her to life.
While all of this is happening, the rest of the group decides to go a bar instead of following Kathryn and Walt (
David Tennant
) to the ER. Prompted by Jandice (
Juliette Lewis
), everyone takes shots and forgets all about Orvis. It's all fun and games until Joe (
Chris Sullivan
), who is in AA, starts to drink to much and makes a racial comment to Nina-Joy (
Janicza Bravo
) that George (
Brett Gelman
) does not take well. That give us a cringe-worthy confrontation that seems forced and out of place in the overall story, something that maybe wasn't needed at that point in the show. The other awkward moment happens when Jandice and Miguel (
Arturo Del Puerto
) have sex in the middle of an antique shop for everyone to hear...and see. It's weird and again, it feels forced into the story. The overall value of these scenes is questionable and doesn't help making any of the characters more likable, which is an element
Camping
is so far seriously lacking.
With only two episodes under its belt, it's too soon to call
Camping
's fate yet. It remains that the show is mediocre so far and needs to step it up in the next couple of episodes to be able to grab its audience's interest instead of making them run away. It's not that it poorly written or badly performed, it's just that there is something missing to make it truly interesting.